'Back in the Dating Game?!' Tom Brady is Starting to Feel Like Dating After Ending His 13 Years Marriage!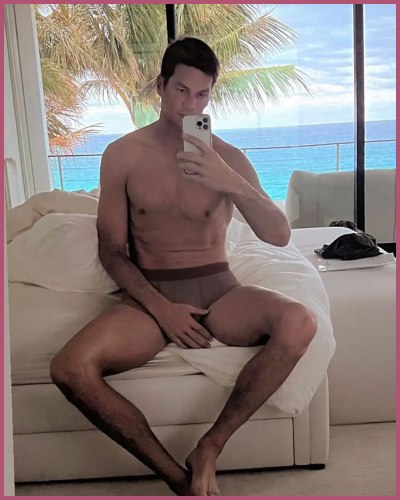 Tom Brady is reportedly ready to date again after his divorce from Gisele Bundchen.
Brady and Gisele were married for 13 long years before calling it quits.
The former couple also shares two children together, Benjamin, 13, and Vivian, 10.
---
Tom Brady might start dating again after his divorce
Tom Brady is single and all ready to mingle, it seems.
After his divorce from supermodel ex-wife Gisele Bundchen, newly available Brady is starting to get his feet wet in the dating game after 13 long years of marriage.
A source revealed that the former footballer is dating around.
The source said,
"He's shopping,"

"He is out and about."
The newly eligible bachelor shares two children, Vivian, 10, and Benjamin, 13, with the Brazilian beauty. Also, he shares a son, Jack, 15, with his ex-Bridget Moynahan who he dated for 2 years in the past.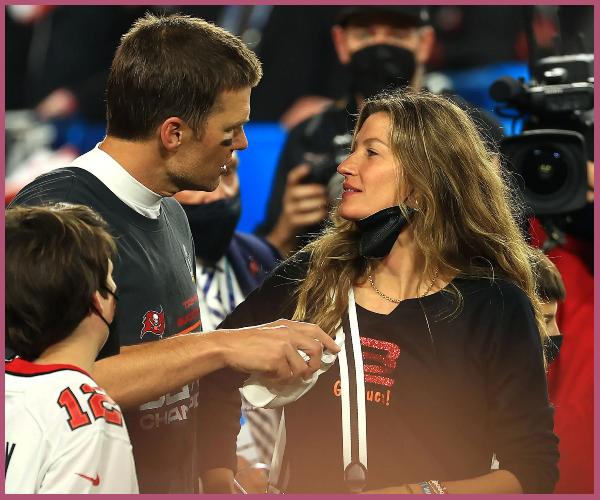 The former NFL player was shortly linked to Sharknado actress Tara Reid in 2002. He also reportedly dated Playboy Playmate, Layla Roberts for a short time.
Bundchen, 42, on the other hand, has been linked to Brady's billionaire friend Jeff  Soffer. However, multiple sources denied the news saying it was just rumored.
Jeff is engaged to another woman named Colleen Schiff. The runway  goddess herself denied the  news in Vanity Fair, saying,
"I have zero relationship with him in any way. He's Tom's friend, not my friend."
The former Victoria's  Secret angel added,
"I wouldn't be with this guy. I mean, puh-leeze. They were saying I'm with this guy, he's old, because he's got money – it's ridiculous."
Also, Read Gisele Bundchen Revealed Her Son Benjamin was Bullied for not Wanting to Follow in His Dad's Footsteps!
Brady is focusing on his career and family more than anything
Bundchen has also been famously linked to her martial arts instructor Joaquim Valente. They have been pictured many times together in groups, on the beach, running together, and horseback riding.
But sources rubbished any romantic links between them saying they are just friends.
The quarterback has a lot to do other than focus on his dating life.
He announced he would be retiring from football again in February. Now, he plans to join FOX Sports as an NFL analyst. Also, he keeps himself busy with his popular podcast Let's Go with Larry Fitzgerald and Jim Gray.
Moreover, Brady also has multiple endorsements and business interests.
Despite their divorce, Tom still has a lot of love for Gisele. On Valentine's Day, he shared a cryptic quote on Instagram about love. Fans could not help but think that it was solely dedicated to his ex-wife.
The quote read,
"Love is not a transaction; it is a certain exuberance and sweetness of your emotion,"
Also, Read She's Single! Gisele Bundchen Subtly Shuts Down Rumors of Dating Anyone after Tom Brady Divorce!