'Estranged Relationship!' Tom Cruise Has Not Seen Daughter Suri in a Very Long Time!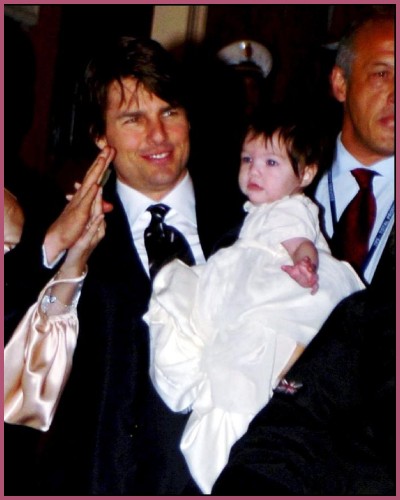 Tom Cruise continues to be far from his daughter Suri Cruise's life.
Reports suggest the actor has not seen his 16-year-old daughter in a long time.
Cruise welcomed Suri with his then-girlfriend Katie Holmes in April 2006.
---
Tom Cruise is not close to his daughter Suri Cruise anymore
Tom Cruise continues to be away from his daughter Suri's life.
A source confirmed that the Mission: Impossible actor, 60, has not seen his 16-year-old teenage daughter Suri in a long time. He is reportedly a small part of her life now.
The Hollywood legend welcomed Suri with his then-girlfriend Katie Holmes in April 2006. Things changed when Cruise and Holmes separated in 2011 and the father-daughter relationship drifted further apart.
In the 2012 defamation lawsuit against Bauer Media, Tom admitted that he had not seen his daughter for three months right after he and the First Daughter actress,  44, ended their marriage.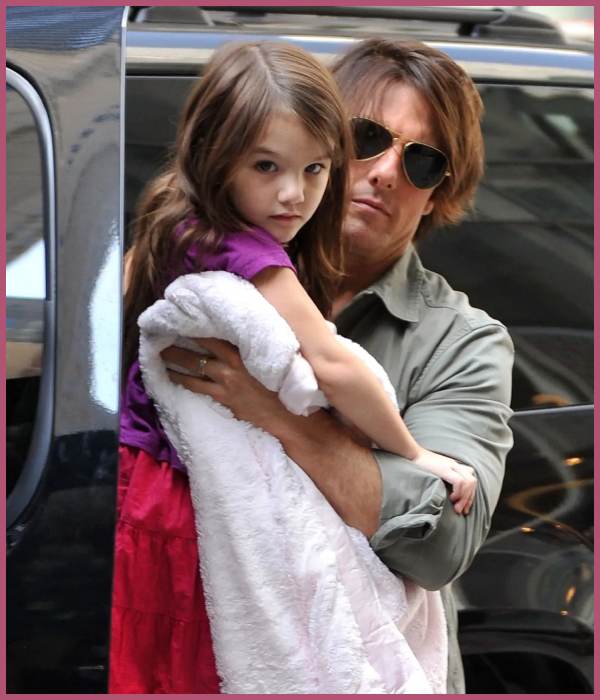 He told lawyers in 2013,
"Listen, when there is a divorce … things change,"

"It's not an ideal scene. It's not an ideal situation."
Moreover, Cruise also explained during a deposition for that same $50 million suit that his ties to  Scientology played a huge role in his separation from his daughter.
He was asked if Katie had left him "in part to protect Suri from Scientology.'' Cruise said at the time, "That was one of the assertions, yes."
It happened again in 2016 when the controversial church once again faced blame for keeping Tom and his kid apart. It was because its rules suggest members are not allowed to associate with nonbelievers.
Also, Read Kate Winslet Beats Tom Cruise's Record for Holding Her Breath Underwater for over 7 Minutes for Avatar 2!
Katie wants to keep her daughter away from Tom's drama
Because neither Suri nor Katie was a Scientologists, they could not keep a relationship with Tom.
A source said at the time,
"This is his loss, his issue, his problem,"

"He must be really brainwashed."
A former Scientologist Leah Remini said in 2020 that Scientology considers Katie to be a suppressive person. It considers her an enemy. That is the reason why Tom feels he "can't be connected to Suri."
Leah has been fighting to expose the misdeeds of the Church of Scientology. She speculated about Tom,
"I'm sure his master plan is to wait until Suri gets older so that he can lure her into Scientology and away from her mother."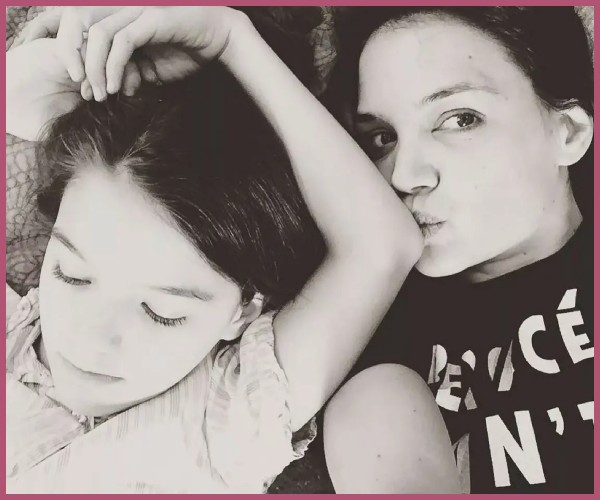 Aside from all the drama involving her famous dad, Suri lives a relatively normal life with her mother in New York City.
Her whole life has been very public and over the years she gets papped casually going shopping or hanging with her pals.
In 2017, Katie got candid about wanting to provide her daughter with a normal childhood.
The Miss Meadows actress told Town &  Country at the time,
"My child is the most important person to me, and her upbringing is paramount to my work right now.

"It's very important that I'm present and she has a stable, innocent childhood. I feel so blessed to do what I do, but there's nothing in the world better than watching your child succeed."
Also, Read Tom Cruise may travel to space to shoot his upcoming film with director Doug Liman