Tom Cruise Net Worth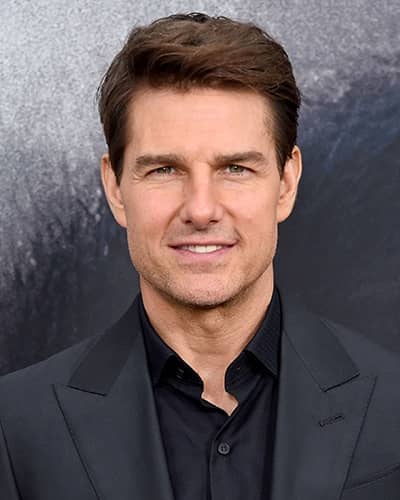 Famous and Talented American actor, and producer has a Net Worth of $ 600 Million. 
In 2018, he spent $11.8 million purchasing multiple apartments in a condo development in Clearwater, Florida, near the global headquarters of the Church of Scientology.
---
What is Tom Cruise's Net Worth, Salary, and Career Earnings?
Tom Cruise is a $600 million net-worth American actor and producer. Tom Cruise has been in scores of major blockbuster films over the last three decades and is widely regarded as one of Hollywood's biggest performers. He is also one of the world's highest-paid and wealthiest celebrities. Tom Cruise films have grossed $9.5 billion at the global box office as of this writing. Surprisingly, over the majority of his career, none of Tom's pictures grossed more than $1 billion. Prior to June 2022, his highest-grossing film was 2018's "Mission: Impossible – Fallout," which grossed $800 million worldwide. Thanks to "Top Gun: Maverick."Tom eventually reached the billion-dollar threshold after the weekend of June 25/26, 2022.
Early Life (Updated 2022)
Thomas Cruise Mapother IV was born in Syracuse, New York on July 3, 1962. His father was an electrical engineer, while his mother was a special education teacher. Tom has three younger sisters. His first cousin, William Mapother, went on to become an actor and has participated in a number of projects alongside Tom.
Tom Cruise spent his childhood traveling around the country, including a brief period in Canada after his father was hired by the Canadian Armed Forces. Later, Tom said that his father was a bully who abused Tom and his brothers. In 14 years, he attended 15 schools.
Tom didn't always envision himself as an actor. Even though he took theatrical classes in middle school, he was more of a jock. After a knee injury drove him from the wrestling team in high school, he switched to acting. Cruise joined a theatre group and swiftly landed the main part in their performance of Guys and Dolls.
Despite receiving favorable feedback and encouragement for his acting abilities, Tom remained uninterested. He did attend the St. Francis Seminary in Cincinnati, wanting to become a Franciscan priest. He got kicked out of seminary school for drinking.
In 1980, Tom graduated from Glen Ridge High School in New Jersey.
Early Career
After high school, Cruise came to New York City to pursue a career as an actor. He quickly relocated to Los Angeles to audition for television parts.
Tom made his cinematic debut in 1981 with a small role in "Endless Love." That same year, he received critical acclaim for his performance in "Taps." Tom was also signed by the big talent agency CAA as a result of this work. A CAA representative called Paula Wagner pitched Tom to the agency's managing partner, Michael Ovitz. Tom would not only become a lifelong CAA client but he and Paula would also start Cruise/Wagner Productions in the early 1990s.
"The Outsiders" brought Tom even more acclaim.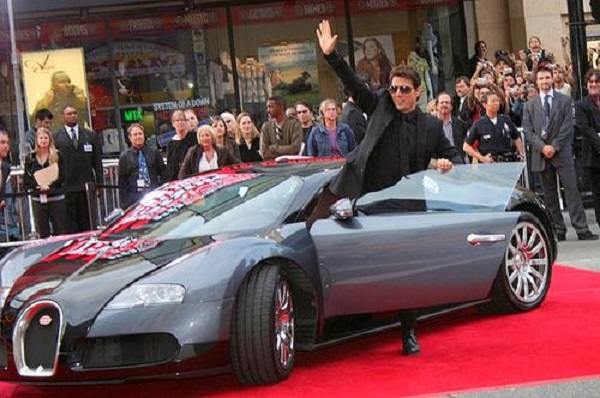 Success
Tom made a name for himself in the comedy/drama "Risky Business" in 1983. Risky Business grossed $64 million on a $6 million budget and inspired a lot of cultural touchstones. The film established Cruise as a rising star and garnered him his first Golden Globe nomination.
With the phenomenal success of 1986's "Top Gun," Tom Cruise became one of the world's most famous performers. Top Gun grossed $360 million worldwide, making it the year's highest-grossing film.
That same year, he co-starred in "The Color of Money" with Paul Newman.
The hits kept coming with the release of "Cocktail" and "Rainman" in 1988. Rain Man received four Academy Award nominations. With "Born on the Fourth of July," Cruise received his first Academy Award nomination a year later.
He then released "Days of Thunder" in 1990, "Far and Away" in 1992, "A Few Good Men" in 1993, and "Interview with the Vampire" in 1994. He was nominated for a Golden Globe for his performance in A Few Good Men.
In 1996, Tom Cruise starred in and produced the smash hit "Mission: Impossible," which grossed $457 million worldwide and spawned several lucrative sequels. The same year, Tom starred in another global sensation, "Jerry Maguire," which grossed $275 million on a $50 million budget and got him an Oscar win for Best Actor.
Tom continued to pump out hits over the next decade+. Some additional notable Tom projects include
Eyes Wide Shut
Vanilla Sky
Minority Report
The Last Samurai
Collateral
War of the Worlds
Valkyrie
Jack Reacher
Oblivion
Edge of Tomorrow
American Made
6 Highest-Grossing Tom Cruise Films
#5: The Last Samurai (2003) – $456 million ($716 million with inflation)
#5: War of the Worlds (2005) – $606 million ($890 million with inflation)
#4: Mission: Impossible – Rogue Nation (2015) – $690 million
#3: Mission: Impossible – Ghost Protocol (2011) – $700 million
#2: Mission: Impossible – Fallout (2018) – $800 million
#1: Top Gun: Maverick (2022) – $1 billion+
Other notable Cruise films and global grosses:
The Firm (1993) – $158 million ($350 million with inflation)
Mission: Impossible II (2000) – $550 million ($923 million with inflation)
Mission: Impossible (1996) – $460 million ($850 million with inflation)
Rain Man (1988) – $354 million ($865 million with inflation)
Top Gun (1986) – $360 million ($445 million with inflation)
Over the course of his career, Cruise's films have grossed well over $100 million worldwide. Without adjusting for inflation, his global box office total is $9.5 billion.
Salary and Earnings Milestones
Tom earned $50,000 for Taps
Tom earned $75,000 for Risky Business
For 1985's Legend, his pay was bumped to $500,000
In 1986 Tom Cruise earned $2 million to star in Top Gun. From that point on his career earnings skyrocketed.
He earned $3 million for Cocktail
$9 million for Days of Thunder
$13 million for Far and Away
$12 million for A Few Good Me
$12 million for The Firm
$15 million for Interview with the Vampire
Tom received a total of $70 million for his roles in the first Mission Impossible film, according to his producer credit. Mission Impossible 3 made him $75 million.
Tom's two highest-grossing films to date are Mission Impossible 2 in 2000 and War of the Worlds in 2005. Because of lucrative backend points, he received $100 million on EACH film. Tom Cruise ranks three times among the top ten highest-paid actors of all time (for a single film). His previously reported $100 million paydays rank third and fourth in the world, trailing only Bruce Willis' $105 million Sixth Sense payday and Keanu Reeves' $156 million Matrix payday.
Tom earned $445 million in film salaries between 1983 and 2011. He most likely made another $300 million between 2011 and 2019, putting his total career earnings (pay and bonuses) between 1983 and 2019 to $745 million.
Top Gun Salary/Earnings
As previously stated, Tom Cruise was paid $2 million for his role in 1986's "Top Gun." After adjusting for inflation, that equates to around $5.4 million today. Surprisingly, $2 million was 13% of Top Gun's total budget of $15 million. During the production of Top Gun, a Tom Cruise film called "Legend" flopped at the box office, terrifying producers Jerry Bruckheimer and Don Simpson. Top Gun, on the other hand, was a tremendous hit, becoming the highest-grossing film of 1986, with $360 million.
Time travel three decades to 2018/2019. A Top Gun sequel was finally made after many years of whispers, speculations, and fan aspirations, due primarily to producer David Ellison, son of Larry Ellison and founder of Skydance. When David Ellison, a Top Gun fan and pilot himself, founded Skydance in 2006, the FIRST film he wanted to make was a Top Gun sequel. Skydance committed 25% of the film's approximately $200 million budget when the stars finally aligned.
"Top Gun: Maverick" was supposed to be released in the middle of 2020, however, it had to be delayed for two years due to COVID. Tom is the sequel's star and key producer. His base salary for Top Gun: Maverick was $13 million. More importantly, as producer, Tom is entitled to 10 – 20% of the film's "first dollar" gross revenue. That is an offer that no other Hollywood celebrity can match. The first dollar gross is distributed after movie theaters, known as exhibitors, take 40% of sales, but before all other studio costs, such as marketing and production.
If Top Gun: Maverick grosses $1 billion at the box office and Tom receives 10% of the first dollar gross, he will earn around $60 million. He'll make roughly $120 million if he has 20%. If he gets 20% and includes future streaming revenues, Tom could make over $200 million, which would be approximately 100 times his initial Top Gun contract.
Height, Weight 
Tom Cruise's height is unknown. Tom Cruise stands 5′ 7″ tall. He is three inches shorter than ex-wife Nicole Kidman (who stands 5 feet 10) and two inches shorter than ex-wife Katie Holmes (who stands 5 feet 10).
Personal Life
Tom has had multiple marriages. From 1987 to 1990, he was married to actress Mimi Rogers. Mimi was the one who first introduced Tom to Scientology.
From 1990 to 2001, Tom was married to Nicole Kidman.
From 2006 to 2012, he was married to Katie Holmes.
Katie Holmes Divorce Settlement
Suri is the result of Tom and Katie's marriage. According to sources at the time of their divorce, Tom had a net worth of $250 million when they married, while Katie had a net worth of less than $10 million. Tom insisted on a good prenuptial agreement because he had a lot more to protect. The terms of their divorce required Tom to pay Katie $400,000 in child support per year for the next 12 years. That works out to $33,000 per month, for a total of $4.8 million when all is said and done.
Suri's medical expenditures, education, insurance, and extracurricular activities must also be covered by Tom. Katie has full custody of Suri and has opted not to raise her in Scientology. He received no spousal support or a lump sum cash payout. Katie reportedly chose not to seek spousal support in order to have complete custody and control over Suri's upbringing.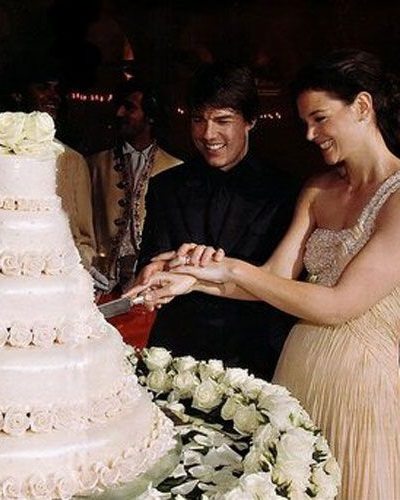 Real Estate
Tom owns and has owned a number of really outstanding homes throughout the United States.
Tom sold a $3 million East Village property on the 10th level in 2013.
He sold a multi-unit home in the Hollywood Hills for $11.4 million in September 2015. Eva Longoria purchased the property.
Tom sold his Beverly Hills mansion to billionaire businessman Leon Black for $40 million in May 2016. He paid $30.5 million for the mansion in 2006, while still married to Katie Holmes.
Tom built a big mansion in Telluride, Colorado, during his marriage to Nicole Kidman in the mid-1990s. His Telluride property is 320 acres in size. The main house is 10,000 square feet in size and features seven bedrooms, nine bathrooms, horse stables, and a private helipad. Tom spent years pleading with the local airport to extend its runway so that larger private jets could land. He listed this home for $59 million in 2016 but did not find a buyer. He relisted the house in 2018 and failed to find a buyer. In March 2021, he relisted the house for $39.5 million. Tom eventually sold the property for $39.5 million in May 2021.
In 2018, he spent $11.8 million acquiring various units in a condo complex in Clearwater, Florida, near the Church of Scientology's global headquarters.
Cruise/Wagner Productions
One of the main reasons Tom has become an incredibly wealthy actor, rather than just a very affluent actor, is that he has produced many of his own films. He and Paula Wagner co-founded Cruise/Wagner Productions in 1993. Their films have grossed over $3 billion globally to date. Their company had an exclusive relationship with Paramount for many years. Tom's provocative views regarding psychiatry and antidepressants went viral in 2006, ruffling feathers throughout the industry. Since then, hedge funds and Washington Redskins founder Dan Snyder have supplied funding. United Artists hired Paula and Tom in 2006 to revitalize the faltering studio. Paula departed UA in 2008, but she and Tom still hold 30% of the company.