What Caused Tom Hanks to Lose His Temper in Public? Find Out!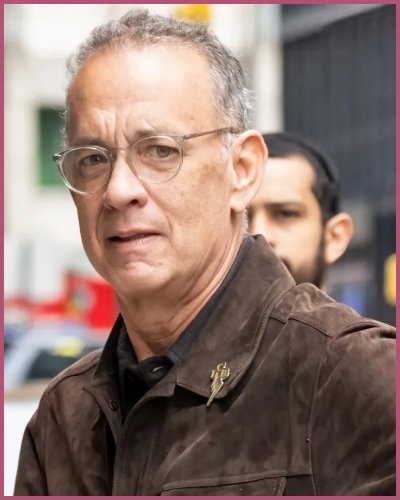 Tom Hanks shouted at a fan after he accidentally bumped into his wife.
Hanks and his wife Rita Wilson were leaving a restaurant in Manhattan where the incident happened.
As the couple turned away, one in the crowd apologized.
---
Tom Hanks shouts at fans for hurting his wife
It's the Tom Hanks you've never seen before.
Yes! Tom Hanks is a legendary star but he is a human too.
It was normal for the actor to express his anger toward a crowd which almost caused his wife to trip.
It happened outside a restaurant in New York when Tom and his wife Rita Wilson were leaving the spot.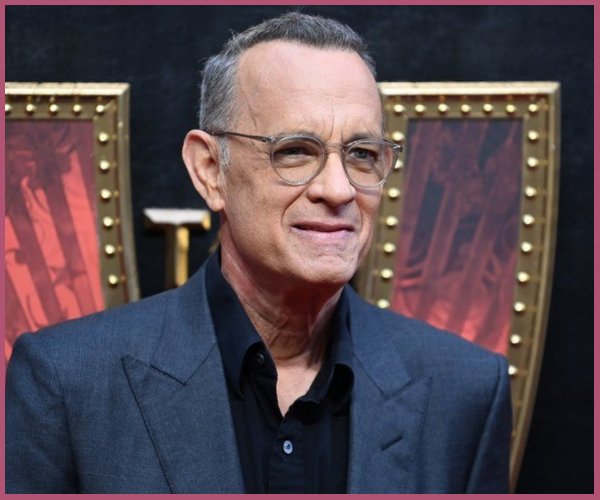 A security guard was clearing the way for Hanks and his wife to make a way to their car.
Soon the couple was hounded by a mob of fans who were asking for autographs and pictures from him.
Hanks was in a good mood until a group of fans approached for selfies which caused one of them to accidentally trip over his wife. Wilson, who was wearing high heels almost fell to the ground.
Wilson turns and shouts at one of them saying Stop It.
Also, Read Tom Hanks and Rita Wilson both have been granted Greek citizenship!
What did Tom say to the fan?
It made the Oscar-winning actor so angry that he shouted angrily at the crowd saying:
"[That is] my wife, back the [expletive] off." He looks at the group angrily, before adding: "Knocking over my wife." 
Without saying anything further, the couple makes it to a waiting car.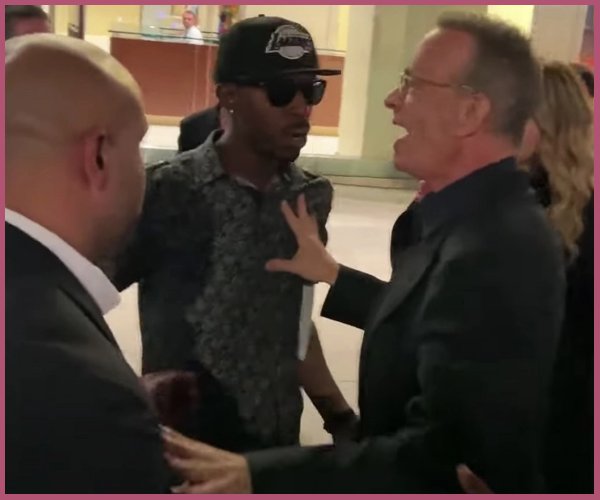 One of the fans was heard saying:
"Sorry about that, Tom."
Many news channels have tried to contact Hanks' representative for comments but got no answer.
The video which went viral on the internet just seconds after it took place, caused fans to take his side. Many of them claimed that he was a protective husband who was trying to take care of his wife.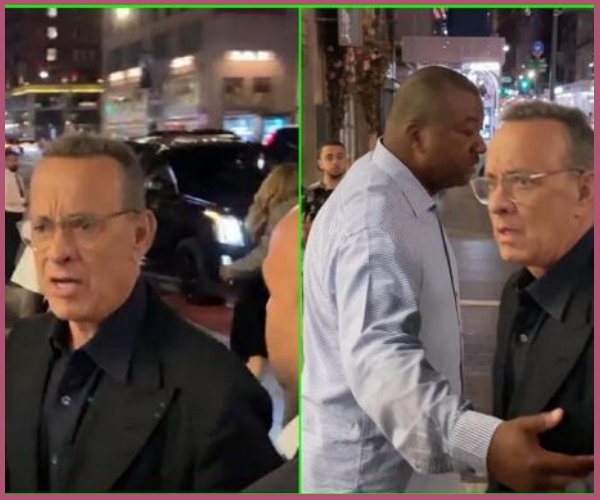 There are also people who compare this incident with Will Smith's infamous Oscar act earlier this year. But others say that the two incidents are incomparable because Hanks did not get physical with any of the fans and was a class act.
The couple who has been married since 1988 have two sons.
Also, Read Wedding Bells In The Town!! Daughter Of Tom Hanks, Elizabeth Ann Hanks Is Married; Her Husband, Family, Dating History