Tom Hiddleston has now decreased his feelings for his ex-girlfriend Taylor Swift after their breakup as they dated for only 3 months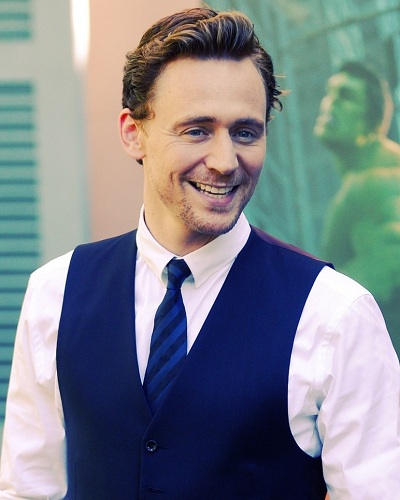 Everyone falls in love but all are not lucky they also have breakups.
This is the report for the break-up story of Tom Hiddleston and Taylor Swift.
---
Tom and Taylor
Tom Hiddleston and Taylor Swift dated for three months from June of last year to September. Hiddleston has spilled details on his high-profile but short-lived romance with Taylor Swift.
The 40-year-old actor is featured on the March cover of GQ Magazine as he opened up about his relationship with the 32-year-old singer.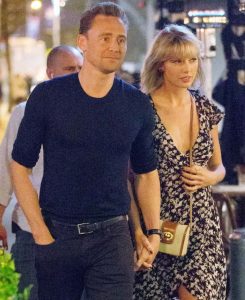 Break up diary
Friends of Tom Hiddleston insist HE broke up with Taylor Swift as he 'grew tired of her'. He was said to have been 'humiliated' after being dumped in the midst of their very public love affair.
But now friends of Tom Hiddleston have come forward to claim it was, in fact, he who decided to give Taylor Swift the boot as he had grown tired of her.
The 39-year-old Thor star is said to be so fickle with women that he dumps them all with monotonous regularity, a development which led his associates to christen the time frame as 'the three-month rule.'
You may like to read:
Thor's Loki- Tom Hiddleston is an actor with active filmography. Also explore his educational background, Theatre, television, and his dating life!
Fame and Wealth! American singer Taylor Swift tops the Forbes Celebrity Top 100 list for the second time since 2016!
Taylor Swift's boyfriend of 2 years, English actor, Joe Alwyn is not in Hollywood for fame!
Tom Hiddleston is not still in love
Tom Hiddleston is not "still in love" with Taylor Swift, nor is he "pining" for the singer, despite a completely made-up report.
The unfounded allegation is from repeatedly discredited Celeb Dirty Laundry, which claims the actor still has a feeling for his former flame. They have cited no reliable source for this report.
In August, the site was criticized for falsely alleging Swift was pressuring Hiddleston to propose to her. And shortly before that bogus story, Gossip Cop had debunked the outlet for wrongly claiming Hiddleston had a breakdown over "stress" from his relationship with Swift.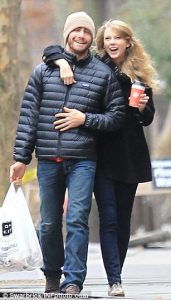 Hiddleston speaks about his relation
The Olivier and Golden Globe Award-winning actor has spoken about his brief relationship with pop star Taylor Swift for the first time since the pair broke up in September 2016 and he has insisted that their relationship wasn't a stunt.
"Of course it was real. Taylor is an amazing woman. She's generous and kind and lovely, and we had the best time,"
It was suggested that the couple were willing to be caught by a paparazzi camera for publicity reasons.
Hiddleston also spoke about the "I heart T.S" T-shirt he was pictured wearing during the pop star's Independence Day celebrations, which only led to further press attention.
The shirt belonged to one of Swift's friends, Hiddleston said:
"The truth is, it was the Fourth of July and a public holiday and we were playing a game and I slipped and hurt my back. And I wanted to protect the graze from the sun and said, 'Does anyone have a T-shirt?' And one of her friends said, 'I've got this.' And we all laughed about it. It was a joke."
Hiddleston also said that he learned,
 "the lesson of 2016 is we have to love more, we have to risk more, we have to be braver, we have to be more outspoken,"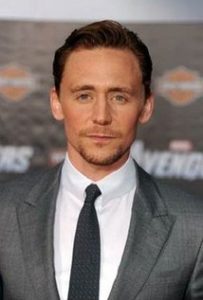 Hiddleston now seems uninterested
After a long pause keeping his hands on his chin, Hiddleston explained why he's uninterested in discussing his three-month love affair with Swift, 29.
"I'm just thinking about this. Everyone is entitled to a private life. I love what I do and I dedicate myself with an absolute commitment to making great art and great entertainment, and in my mind, I don't conflict the two. My work is in the public sphere and I have a private life," he clarified. "And those two things are separate."
Short bio on Tom Hiddleston
Tom Hiddleston is an English actor, producer, and musical performer. He is best known for portraying the role of Loki in the Marvel Cinematic Universe movies Thor (2011), The Avengers (2012), Thor: The Dark World (2013), and Thor: Ragnarok (2017). His role in The Avengers earned him the 2013 MTV Movie Awards for Best Fight and Best Villain. He has also appeared in Steven Spielberg's War Horse (2011), The Deep Blue Sea (2011), and the romantic comedy Midnight in Paris (2011). More bio…