Tom Malone Jr moves in with his girlfriend, Bryony Briscoe!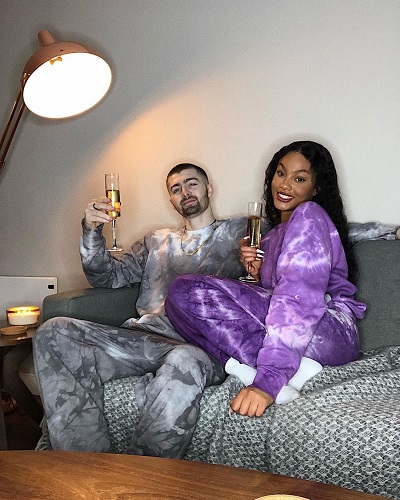 The star and favorite of the show Gogglebox, Tom Malone Jr, and his girlfriend, Bryony Briscoe have come to the decision that they would like to take their relationship further.
Hence, Tom has now moved in with his girlfriend. He gave this update on his relationship on his Instagram for all his fans and followers. They are delighted for him.
Tom Malone Jr and Bryony Briscoe move in together
On 8 December 2020, Tom Malone Jr gave an interesting update about his relationship on his Instagram. He posted that he and his girlfriend, Bryony Briscoe have moved in together.
The Gogglebox star uploaded a photo of him and his beau, Bryony Briscoe sitting on their sofa and both were holding a glass of champagne each toasting for a happy future. He captioned it:
"To [a] new home and new beginnings,"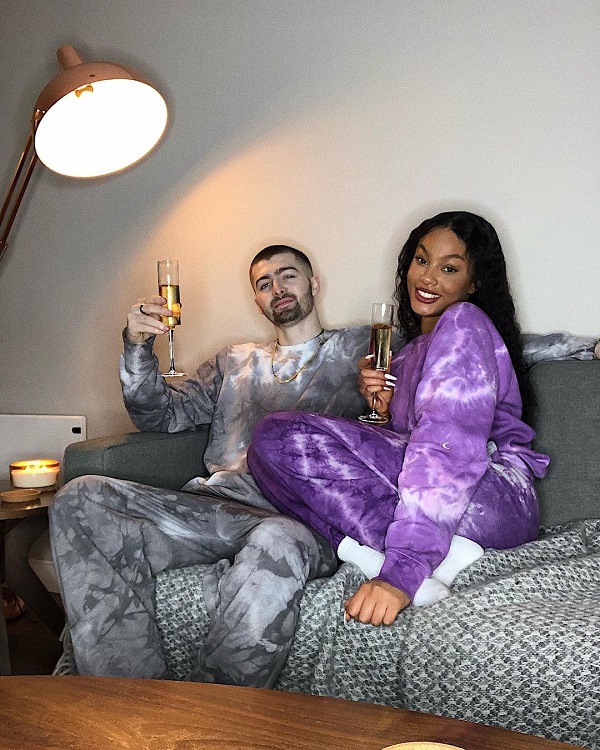 His model girlfriend, Bryony could not help and put a cute sweet comment in the comment box. She responded with:
"I love you."
Fans and their response
The fans of Tom were thrilled for the couple. He has a huge fanbase and all of them were joking and asking for a house-warming party from them. One of his fans wrote:
"Congrats bro. When's the house warming?"
Similarly, another fan asked:
"Cute! Congrats [heart emoji] when's the house warming?"
A third fan was delighted with their matching outfits in the snap and wrote:
"Love your matching outfits! Also those glasses are beautiful,"
One of the fans wanted to have a quick answer for his or her query:
"Does this mean you pair are gonna be going solo on Gogglebox?"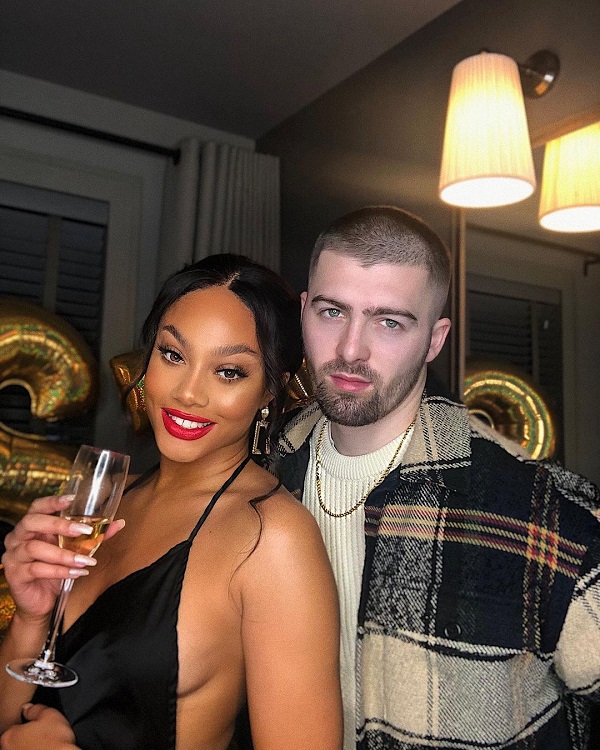 As regards her coming on the show, Tom had earlier answered his fans on his Instagram thus:
"Because of contracts and stuff, unfortunately, you won't see my girlfriend on the show.

"I reckon because of contracts and stuff it won't be able to happen, but you can always ask them,"
Tom and his career and personal life
Also, read Sadie Frost prefers to not move in with her boyfriend Darren Strowger for the sake of her independence!
Tom, 26 is originally from Manchester where his family resides. Now he lives in London. He is a dancer and a choreographer and a star on the reality TV show on Channel 4 called Gogglebox. He did not complete his college studies and instead decided to concentrate on his passion for dancing.
Tom Jr joined the show in 2014 along with his father Tom Malone Sr, his mother Julie Malone, and his brother Shaun. But he has other siblings as well. They are six in total. He is the owner of four adorable dogs.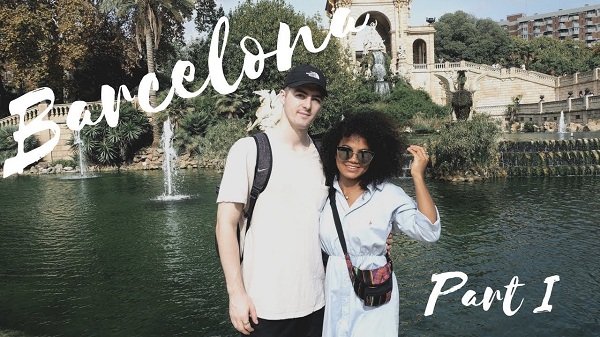 His girlfriend, Bryony graduated this year from the University. She is also a great dancer like him. He prefers to keep his private life away from the paparazzi but he did go official on his relationship with Bryony writing:
"Tried to get a serious photo 🤷🏻‍♂️✌🏻"
along with a photo of the two on the road in Manchester. Before dating Bryony, Tom was dating Phoebe who also is a dancer. But they split.