Tom Sandoval addresses his split from Ariana Madix amid allegations of infidelity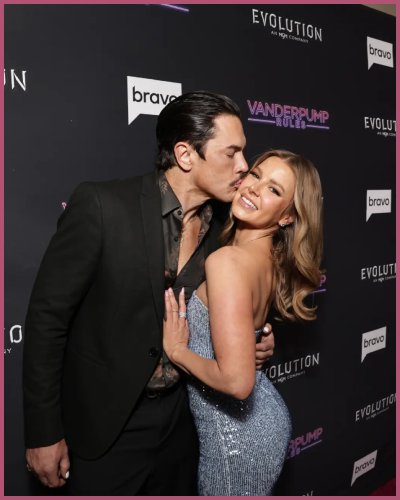 Tom Sandoval reportedly cheated on Ariana Madix with their "Vanderpump Rules" co-star Raquel Leviss 
Ariana was taken aback by the cheating because she had no idea there were any problems in her relationship
The singer made a casual remark that sparked debate amid his cheating allegation
---
Tom Sandoval made a hint about his cheating scandals just hours after his breakup rumors started swirling
In a recent performance at the City National Grove in Anaheim, California, on Friday, Tom Sandoval made a casual remark that sparked debate amid his cheating allegation.
The 39-years old singer and his longtime girlfriend Ariana Madix are reportedly split up after he allegedly cheated on her with their "Vanderpump Rules" co-star Raquel Leviss.
On Friday's performance, the Tom Sandoval & The Most Extras frontman asked the audience,
"Have you ever been one of the most hated people in America?"
A woman in the crowd was heard shouting "Ariana!" in a TikTok video from the concert, to which Sandoval responded, "We love her."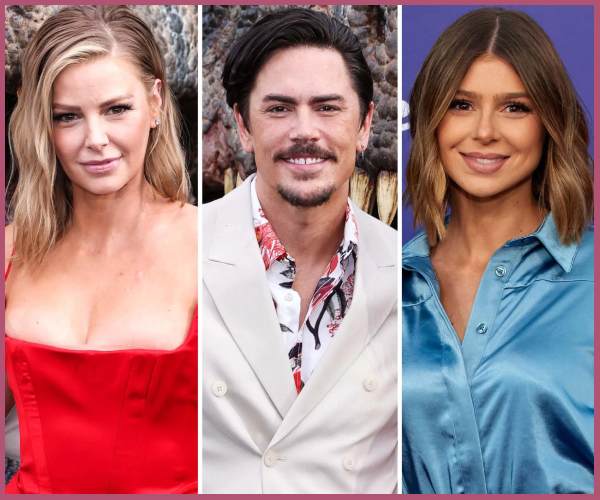 Other audience members were heard chanting, "Cheater!". Similarly, Maddix's pal Lala Kent took to her Instagram Story on Friday urging attendees to mess up the event.
Also read 'The Bachelorette': Are Aven Jones and Rachel Recchia Dating Now?
Sandoval has allegedly been exiled by Madix from their Los Angeles residence. He was photographed loading up his suitcases into a friend's vehicle and driving off.
An insider told Page Six that "Ariana was blindsided by the cheating" as she had "no idea there were any issues" in her relationship.
James Kennedy, Leviss' ex-fiance, weighed in on the alleged cheating scandal on Instagram on March 3 by posting,
"Hope you all feel as sick as I do. This explains everything,"
Similarly, Madix's brother, Jeremy Madix, wrote a lengthy comment under Kennedy's post, writing,
"It's funny to watch people social climb and be soooooooo fake that they're willing to s–t on people that are supposed to be their 'best friend' ( a term that gets thrown around very often around here) all just to come up or have some sort of story line"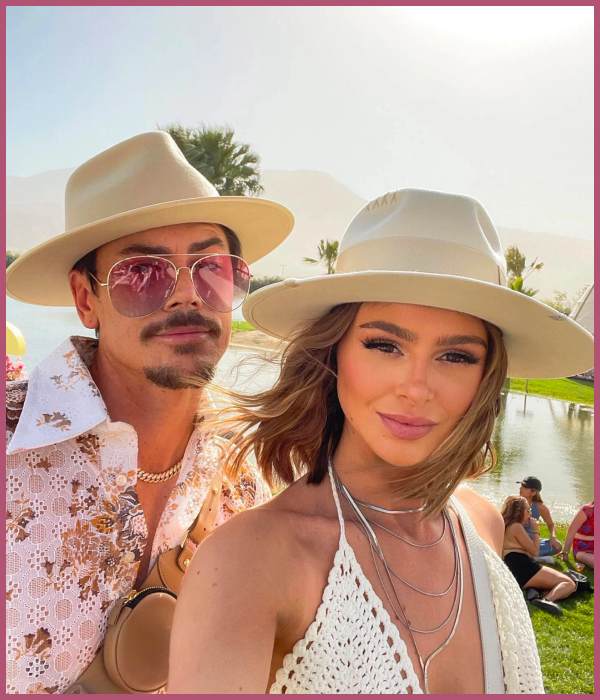 The comment added,
"This lifestyle and this group is beyond toxic and I wouldn't recommend it to anyone. All just for clout from a corny ass network like BravoTV"
Jeremy continued to criticize Tom and Raquel, gushing,
"Toms a try hard having a midlife crisis with his cringy band and Raquel has faked her way to the top trying to make something of her life willing to step on whoever to get there [sic] starting with James."
Also read Are Ariana Madix and Tom Sandoval In An Open Relationship? Or Is It Just A Rumor?
In the conclusion, he wrote,
"Sell out type lame s–t. Let's all remember that Raquel was a fan of the show before all of this. Does anyone pay attention?"
Short bio on

Ariana Madix
Ariana Madix is an American actress as well as a producer. She is best known as an actress who has appeared on ESPN.com's series NFL Writer's Room. See more…
Short bio on

Tom Sandoval
Tom Sandoval is a famous TV and film actor. He is associated with a TV series, "Vanderpump Rules" from 2013 to the present. He portrays the main character in the show.
Furthermore, he is known for his acting in the 2008 film, "Playing With Fire". See more…