Update On Tom Schwartz And Raquel Leviss' Relationship!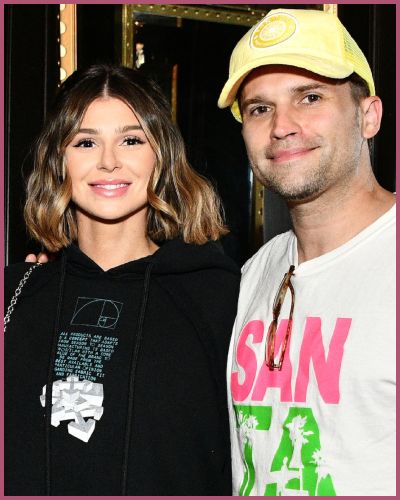 Raquel Leviss and Tom Schwartz sent fans crazy after reports of the couple kissing while filming season 10 surfaced on the internet.
Tom revealed that the kiss helped him gain confidence after his divorce from Katie Maloney in 2022.
---
Are Raquel Leviss and Tom Schwartz dating?
Tom Schwartz and Raquel Leviss were caught making out during Scheana Shay and Brock Davies' wedding weekend in August 2022 in Cancún. After these reports surfaced on the internet, the fans went crazy.
Schwartz and Leviss denied dating rumors after the incident.
Even before season 10 began filming, rumors circulated that Schwartz and Leviss had become together earlier this year, after a Twitter user reported in April that the costars had kissed during Coachella. Schwartz, on the other hand, rejected the reports, writing that he "wasn't at Coachella."
A source quickly confirmed the PEOPLE:
"They were in a room together and that happened organically. It was the right place at the right time kind of thing. Everyone had been drinking a lot."
The wedding hookup occurred just five months after Schwartz announced the dissolution of his nearly three-year marriage to Maloney. (The couple had been together for 12 years.)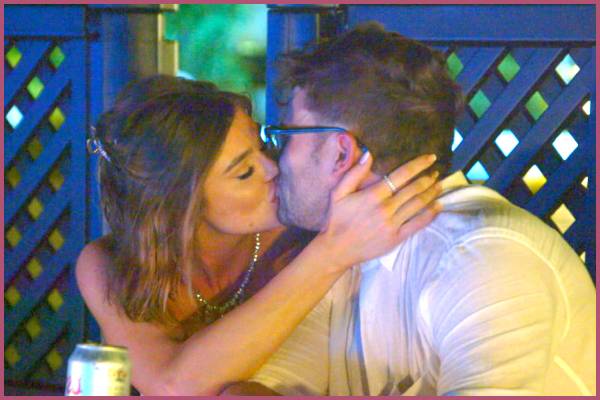 When Raquel made a surprise appearance at the Cocktails with Schwartz & Sandy BravoCon event, she once again revived dating rumors with Tom. However, they still denied the rumors that they were dating.
Also read: Vanderpump Rules' star Scheana Shay and Brock Davies Are officially Married, Finally!
Raquel has no regrets about the kissing
Speaking to Daily Mail in October 2022, Leviss revealed that she had no regrets about the kiss. She said:
"We just had fun. And we just, you know, live in the moment and I guess it felt right to share a kiss in the moment".
She added:
"Everybody seems to have an opinion about it. I don't regret anything. And, Schwartz is like one of my really, really good friends now."
Raquel exclusively said on the Feb. 8 episode of E! News,
"We're not dating, but we're really good friends. I really enjoy his company and he's a great guy."
Tom Schwartz has confirmed that they are not dating
Tom Schwartz once again denied the rumors in February 2023, Regarding the rumors, he said,
"I am single, I am not ready to mingle. Although I am not looking for love, I am falling in love with myself again, but not in an egotistical way."
He explained to E!,
"When I did it it felt so innocent, I didn't think anything of it. It was like a fun little whimsical kiss and then all of a sudden my world got turned upside down."
However, the reality star stated that the Raquel kiss helped him regain confidence following his and Katie's divorce in 2022 after more than a decade together.
He admitted:
"It was kind of a transformative kiss. Maybe it broke some sort of curse or something because after that I just started rebounding. I started flourishing a little."
What did Katie Maloney think about the kiss?
After Maloney found out that her ex-husband got physical with Leviss, she told him:
"I've never had hatred for you and now I do. I think you're pathetic, I think you're a drunk and I think you're a loser."
Speaking later to ET in February 2023, she said:
"It just made me realize that this person, under no circumstances, will never respect me and will just continue to humiliate me."

Tom Schwartz and Katie Maloney (Source: PEOPLE)
She added:
"That was part of us moving forward in this friendship and kind of trying to maintain a friendship and boundaries and comfortability. I thought that would help us, because it's toxic. I didn't want us to be a Vanderpump Rules statistic where it becomes very incestuous."
She also admitted to getting hurt:
"It felt like just such a slap in the face. Truly. I wasn't trying to control the man. He's free to do what he wanted, but it was the fact that we really had had multiple conversations and were pretty much on the same page about it all, and I couldn't wrap my head around it."
Asked how she felt about Leviss, Maloney did not hold back any punches:
"My opinion of her couldn't be lower."
You may also like to read: Who is 'Vanderpump Rules' star Scheana Shay wearing for her second wedding with fiance Brock Davies?