Tommy Lee marries actress Brittany Furlan on Valentine's Day!
Come Valentine's Day and there is some great news coming from many of the celebrities of Hollywood. Some announce their relationship, others get engaged on this special day and there are some who want to make this day more special by getting married on that day! Motley Crue drummer Tommy Lee and his partner actress Brittany Furlan chose this day to get married! They said 'I Do' to each other on 14 February 2019.
The wedding of the couple Tommy Lee and Brittany Furlan
Brittany Furlan took to Instagram to share the news of her wedding with her boyfriend Tommy Lee. She uploaded a picture of two dogs in wedding dresses and wrote:
"It's official!!!!! We're married!!!"
She continued:
"MR & MRS LEE YAHOOOOOOOO."
Just one day prior to her wedding, on Wednesday 13 February 2019, Brittany, 32 had tweeted jokingly:
"Only bummer about my dress for tomorrow is that it doesn't have any pockets for snacks."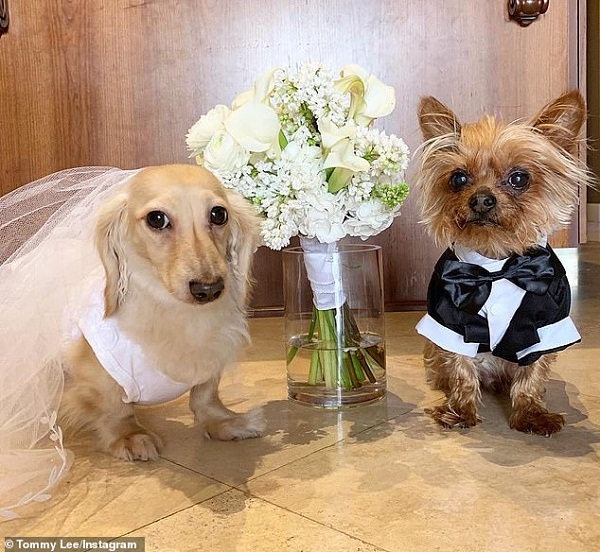 She had earlier tweeted:
"I can't believe I went from the most depressed, lonely girl, thinking I would die alone with my dogs, to getting married in 4 days…wow…life is a trip."
Tommy Lee is much older to her at 56.
The couple's traditional wedding
Tommy and Brittany resorted to a traditional wedding. Brittany had all the ceremonies such as the bridal shower. She had shared the pictures on her social media in January. Courtney Sixx who is the wife of Tommy's bandmate Nikki Sixx was also present for this great day in Brittany's life. Brittany wrote at that time:
"I thought I was going to die alone with my corpse being found chewed on by my 3000 dogs and now I'm here."
The timeline of Tommy Lee and Brittany Furlan's relationship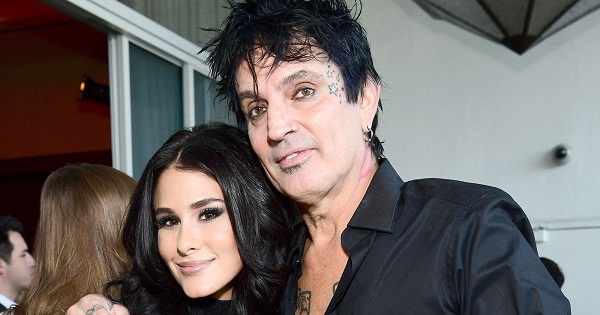 Tommy and Brittany were first seen together as a couple in June 2017. After eight months, Tommy proposed to Brittany. This was also on Valentine's Day one year back. Tommy had at that time shared the engagement news with his Instagram fans. He wrote:
"Well this certainly beats chocolates! Say hello the future Mrs. Lee."
He had uploaded a video of him holding Brittany's hand as she showed off to the camera her new engagement ring. It had the shape of a heart. Brittany had also tweeted:
"Best day of my life!!!! I can't wait to get to spend forever with my best friend #engaged."
The couple's past relationships
This is not the first wedding for Tommy Lee as we all know. His first wife was Elaine Bergen whom he married in 1984 but divorced one year later. He then married Heather Locklear in 1986 and the couple divorced in 1993. Tommy them married Pamela Anderson in 1995 and after three years they had called it quits.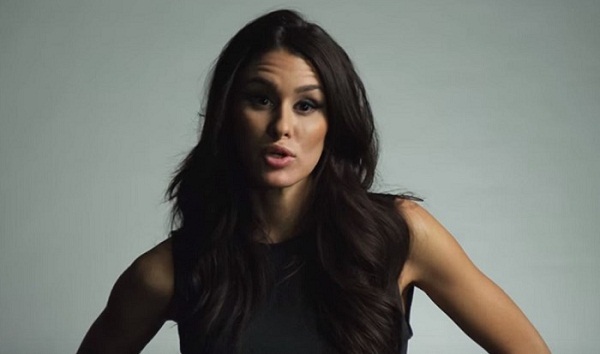 Brittany had a relationship with director Jordan Vogt-Roberts for 4 years but they split in May 2015.
Short Bio on Brittany Furlan
Brittany Furlan is an American comedian, actress, Vine star, and costume designer. She had the most followers for a female internet personality on the Vine network. She wielded great influence on the internet and in 2015, she became the most influential person on the internet by 'Time's Magazine'. More Bio…