Toni Braxton has lost her engagement ring and has pleaded her fans to help her in recovering it!
Toni Braxton is saddened on realizing that she has lost her yellow engagement ring. The famed singer has lost her canary yellow diamond ring after a recent Delta flight.
Toni Braxton appeals for help
Toni lost her valuable engagement ring on Delta flight and took to Twitter to appeal to the people to help her locate it. Her Louis Vuitton luggage had also gone missing on the airplane but she managed to get it back.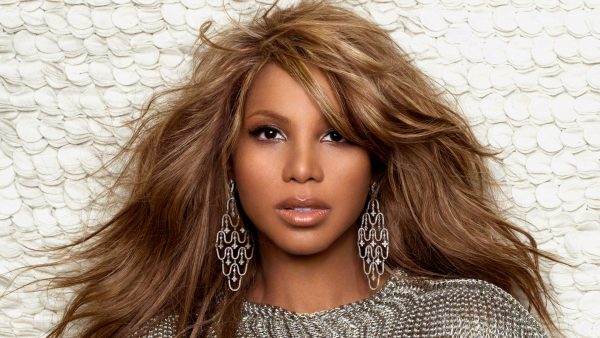 People magazine has reported that she could retrieve her lost luggage but could not get her ring back. The sparkler was in this bag. Toni, 52 first tweeted:
"Hey @Delta I left my LV train case on my flight from JFK to LAX on Tuesday, It's been impossible to get any type of assistance from anyone in the company! Can someone let delta know I'm trying to get in contact w/them? I've tried to no avail…pls help you're my favorite airlines."
She later wrote:
"Hey everyone, @delta located my LV Train Case! Yay! Unfortunately most of my jewelry items are missing…including MY ENGAGEMENT RING! Whoever BORROWED it…PLEEEASE return it!!!! I promise, no questions asked!"
Hey everyone, @delta located my LV Train Case! Yay!
Unfortunately most of my jewelry items are missing…including MY ENGAGEMENT RING!
Whoever BORROWED it…PLEEEASE return it!!!! 😞😥
I promise, no questions asked!

— Toni Braxton (@tonibraxton) November 20, 2018
Also read Stokley speaks about the reaction of the Mint Condition about Keri Lewis tying knot with Toni Braxton!
Toni Braxton is saddened for the loss
Toni shared the picture of her tear-shaped halo-style, a cushion-cut yellow diamond that is reportedly priced at USD 5 million. She revealed on her Instagram that she feels her old self again but was in sorrow since her priceless engagement ring went missing. She had named it Bonnie.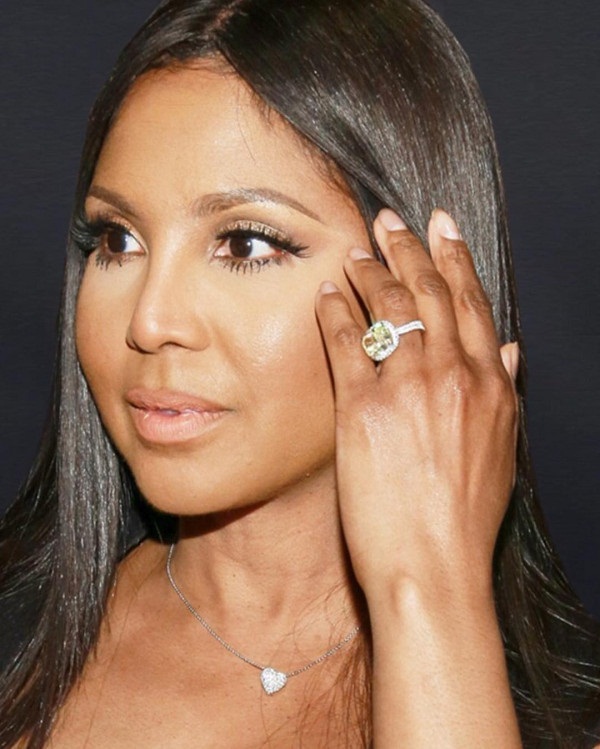 She is at a loss and does not know where to and how to fund her missing jewel. She put on her Instagram:
"Feeling back to my old self again, yay! But I'm sad today 😢, My engagement ring is missing 😞 but I'm optimistic that someone will find Bonnie and return her home!"
Delta, airlines has, also promised her that they would do all they can to help her recover her valuable and precious item. They have not announced anything publicly but a source close to her has revealed that it is working closely with her to recover the lost object of value-emotionally and financially for Toni. An employee of Delta had written to her:
"Hi Toni. I am so sorry to hear this and my sincere apologies, I see that you were in contact with a team member at the airport. One moment please as I look into this."
About the engagement of Toni Braxton
Toni has been friends with rapper Birdman (Bryan Christopher Williams) for the past 18 years. They have been dating since the last two years and in June 2016 they appeared together with the at the BET Hip-Hop awards. It was this year in the early part in February that the two decided to take their relationship to the next level.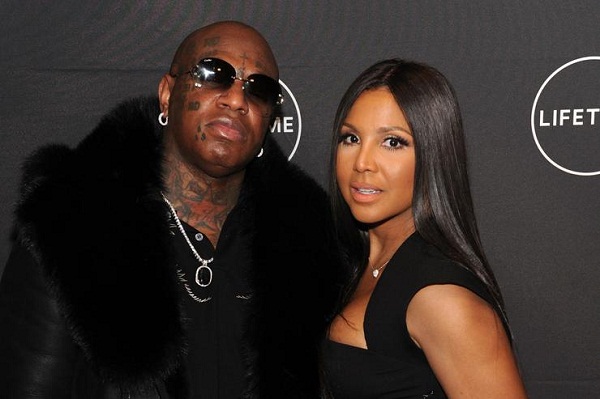 The Cash-money co-founder Birdman proposed to her and she said yes. They then got engaged and the gigantic canary yellow stone ring was given to her by Birdman which is now lost.
The engagement was aired on her family show Braxton Family Values. She had first spotted wearing the ring in November 2017.
Talking about her upcoming wedding, Toni said:
"We have to get married before the year is out, He said, 'Before next year.'"
She had made it clear that the wedding would not be in Las Vegas. She disclosed that Birdman is ready to marry her anywhere. Likewise, she added that he does not even mind getting married in a drive-through chapel. She elaborated:
"He said that we can go through a drive-through, I'm like, what are we gonna order, fries? So no."
Toni Braxton and her previous past relationships
Toni met musician Keri Lewis during one of her tours. His group had done the opening act for her tour. The couple met, became friends, and then dated. They walked down the aisle together on 21 April 2001.
The same year, she gave birth to their son Denim Cole Braxton – Lewis. In 2002 when her fourth studio album was due for release, she found d out that she was again pregnant. The pregnancy was a bit complicated and she was advised bed rest.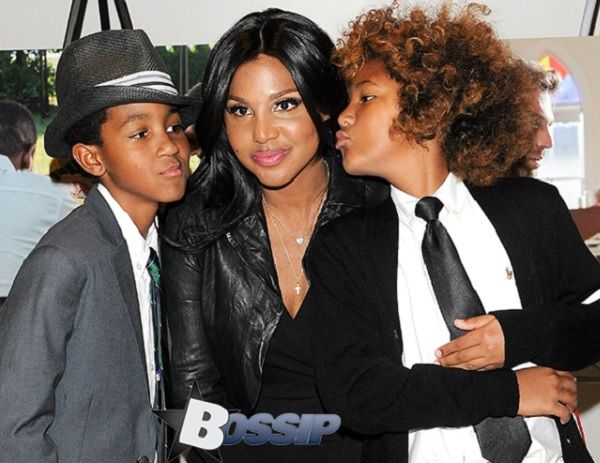 Her second child Diezel Ky Braxton Lewis was born in March 2003. Diezel is autistic. In November 2009 the couple separated and they officially filed for divorce in July 2013.
There was some disagreement on child support and on 8 July 2015, her lawyer Antavius Weems announced that it has been settled. She has been diagnosed with SLE and had disclosed it in 2010.
Also read American singer-songwriter Toni Braxton celebrates her 51st birthday amidst wishes from her fans and friends!
Update on her lost engagement ring
Toni revealed that she was very heartbroken due to the loss of her engagement ring and the theft on trial ran off with over $2 million dollars in precious jewelry. But the jewelry is still missing.
Short Bio on Toni Braxton
Maryland-born Toni Braxton is a singer. She is extremely talented when it comes to acting too. Multi-talented Toni is a pianist and a record producer. Additionally, she is also popular as a television personality and philanthropist too. Toni is an incredible personality and a well-known R&B icon. She is 3 times Grammy award-winning artist.
Presently, she is a prominent figure in the media as one of the outstanding voices of her generation. Her debut album sold more than 10 million copies worldwide. More Bio…
Credit: Fox News, essence,