Why did Tony Hawk, American skateboarder get his wedding ring sliced off?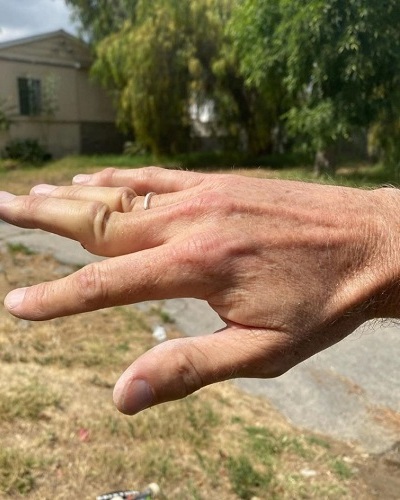 It was a terrible double tragedy for American skateboarder Tony Hawk.
First, he suffered a terrible skateboarding accident.
Unfortunately, his ring finger was badly fractured and swollen. 
---
Hence his treating surgeons had to cut off his wedding ring lest it forms a band and constricts the finger to the extent of eliminating its blood supply and turning it gangrenous.
Tony Hawk and his skateboarding accident
Legendary skateboarder of the USA Tony Hawk had suffered a bad accident during his skateboarding session over the weekend.
He uploaded on his social media a photo of himself outside the emergency room showing his fractured ring finger. It was indeed in bad shape.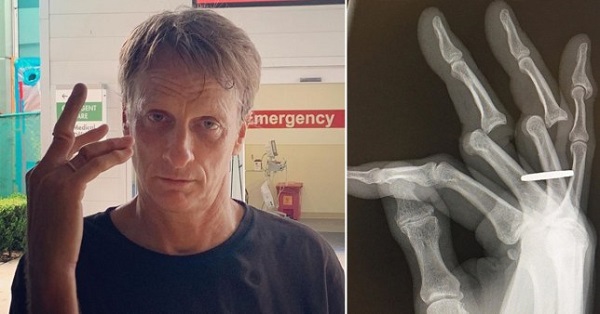 Later earlier this week, Tony uploaded on his Instagram an X-ray photo of his fractured finger. There was a lot of dislocation noticed. The terminal phalanges were displaced out of place. As a result, the finger was also swollen out of proportion.
The cutting off of Tony Hawk's wedding ring
Tony Hawk revealed to his fans that due to the fracture, his wedding ring had got stuck. It was at the place of the injury. Therefore, the doctors had to cut off the ring as well.
Ouch! Tony wrote:
"Just received my x-rays from Saturday's debacle. They had to cut my ring off before returning my bones to their full upright and locked position. My fingers are still sore/stiff/swollen but mostly functional. And I still love my job."
Despite the problems, Tony revealed that he continues to be passionate about his job of skateboarding.
The skateboarder is married and has four kids. Their names are Riley, Keegan, Kadence, and Spencer. Riley is also a professional skateboarder having followed his father's footsteps to fame.
Tony's current wife is Catherine Goodman whom he married on 27 June 2015 at a function he held in Ireland at Limerick. He had three earlier marriages and three divorces.
His first wife was his high school sweetheart named Cindy Dunbar. The two wed in April 1990. Riley born on 6 December 1992 is their son.
After the couple's divorce in 1993, Tony married Erin Lee in 1996. Spencer (born 26 March 1999) and Keegan (18 July 2001) are their children. In 2004, Erin and Tony divorced.
He then wed Lhotse Merriam on 12 January 2006 on one of the Fiji Islands. Their daughter Kadence was born on 30 June 2008. But on 7 February 2011, they divorced.
Tony and his career
Tony whose age now is 52 has procured international fame in his skateboarding career. He also has a video game series called Tony Hawk's Pro Skater. Additionally, the other game videos on his name include Tony Hawk's Underground and more.
Tony's fame rose in the year 1999 when he got the credit for achieving a '900'. This is a difficult trick in which the skateboarder does complete 2.5 mid-air revolutions. The first time he did it, it was at the X-Games. Later on, he would repeat it annually at every event until 2011.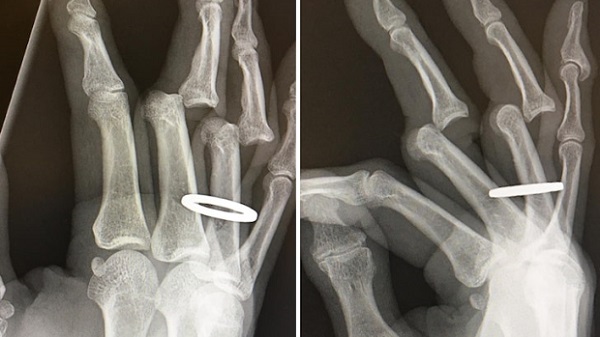 Tony lost his mother Nancy on 24 December 2019. She was suffering from Alzheimer's disease.
Also, read on Are both engagement ring and wedding ring necessary?