Too Hot to Handle stars Harry Jowsey and Francesca Farago got engaged during lockdown!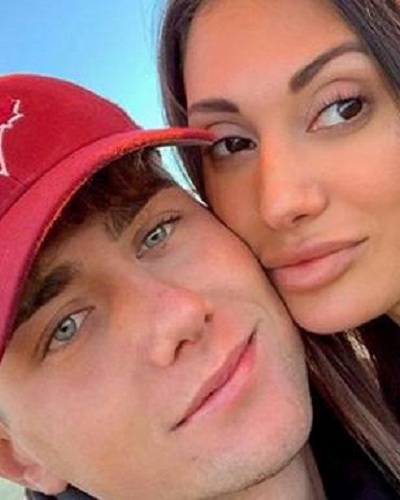 The stars of the show Too Hot to Handle, Harry Jowsey, and Francesca Farago had a rocky relationship when they were filming for the show.
But now the couples are closed during the coronavirus lockdown.
And this phase in their life made their relationship strong.
It was so much that the two took their relationship one step higher to get engaged to each other!
---
Update 2022: Harry and Francesca are now no longer together. The two dated on-again and off-again following the show and eventually called it quits in May 2021. Harry, as of now, is dating Too Hot To Handle season three star Georgia Hassarati.
Harry Jowsey and Francesca Farago and the Zoom Reunion
The stars of the show Too Hot to Handle, Harry Jowsey, and Francesca Farago had an engagement recently. Even though their relationship on the show had its highs and lows, Harry and Francesca got closer amidst the coronavirus pandemic. And they decided to inch closer to a wedding by getting engaged.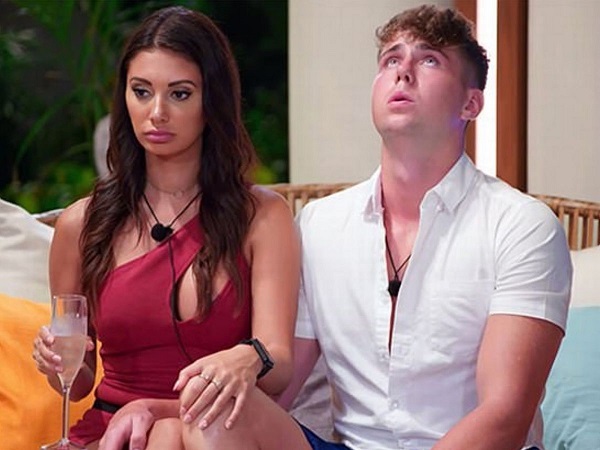 There was a Zoom Reunion of the show and it was broadcast on Netflix. On this reunion show, the couple spoke about what elapsed between them over the past year after the show filming was over. Francesca is in Vancouver in Canada and Harry is in Los Angeles.
The couple's engagement
Harry, 24, and Francesca, 28 met the others on Zoom. Harry said:
"We decided that it was probably best to have a break for a bit because we weren't seeing eye to eye on a couple of things and then 8 months later, I get drunk and I decide to text Francesca, and say that I want to FaceTime her and then next thing you know, we're back and better than before,"
The two moved in together. And they revealed that they have been looking at engagement rings as well. On learning this, host Desiree Burch asked:
"Has the question been popped yet?"
And though Harry has not yet got down on one knee, he said:
"Can you do it over Zoom? Well, we may as well,"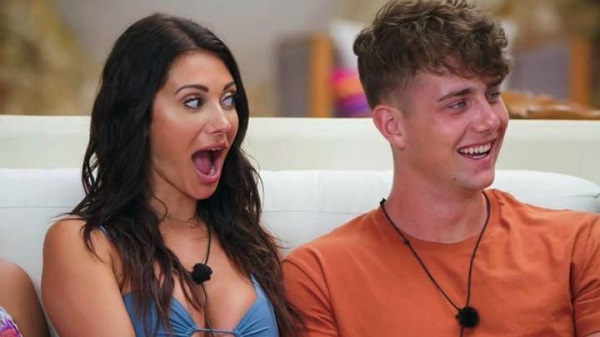 At that time, he pulled out a Ring Pop candy and proposed to his lady love. He said:
"I just want to say you've absolutely changed my life, I love you so much and I can't wait to spend forever with you," he said, as he cracked a smile. "Do you want to do this thing? Do you want to get married?"
After a long pause and suspense, reality TV star Francesca answered in the affirmative. She replied:
"Harry knows I want to marry him, so yes."
And happily, Harry said:
"Well I couldn't imagine being with anyone else. You're so cute."
The relationship between the couple
The couple is at the best time of their life. Francesca urged her followers to watch the reunion. She put up photos of the reunion on her Instagram and asked her fans:
"who watched the reunion? "
Additionally, she told people:
"It's hard not being able to see each other because we're in different parts of the world, but everything's been great. It's been the craziest year for both of us,"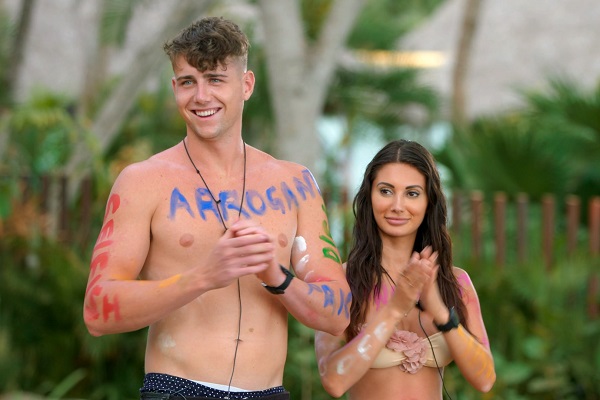 And Harry said:
"We're way more comfortable with each other, we're way more open, and there's just so much more love this time around,"
Harry added:
"I think the show is going to set a pretty interesting standard for people in their 20s who are a little bit confused, or in an interesting part of their life where they don't know how to progress in relationships, like I was. I didn't know what I wanted, or how to communicate with someone, or how to open up as much as I have with Francesca. So I think that for anyone our age who wants to start getting serious about that kind of stuff, it's definitely an amazing opportunity and the best thing I did."
Click to read more on Country singer Abby Anderson engaged to boyfriend Tyler Graham!
Source: People