Photos Of Kardashian-Jenner Family Celebrating Christmas 2020; You May Not Want To Miss It!
Christmas is always lavish, extravagant, and over-the-top in the Kardashian-Jenner family. From the holiday cards to the decorations, there is always something new to see. The Christmas-card is a famous tradition of the family and their fans look forward to it every year. However, it is said, there is no holiday card in 2020.
Besides, the card, let's have a look at their holiday celebration 2020 of the Kardashian-Jenner family.
Kylie Jenner
Let's start with the youngest of the Kardashian-Jenner sisters. Kylie has an amazing way of maintaining the aesthetic. For 2020, she posted a picture of her posing in front of a snowy Christmas tree. She posed gorgeously on a red long dress with a slit cut on the back just showing some skin. You will also see some small trees behind her.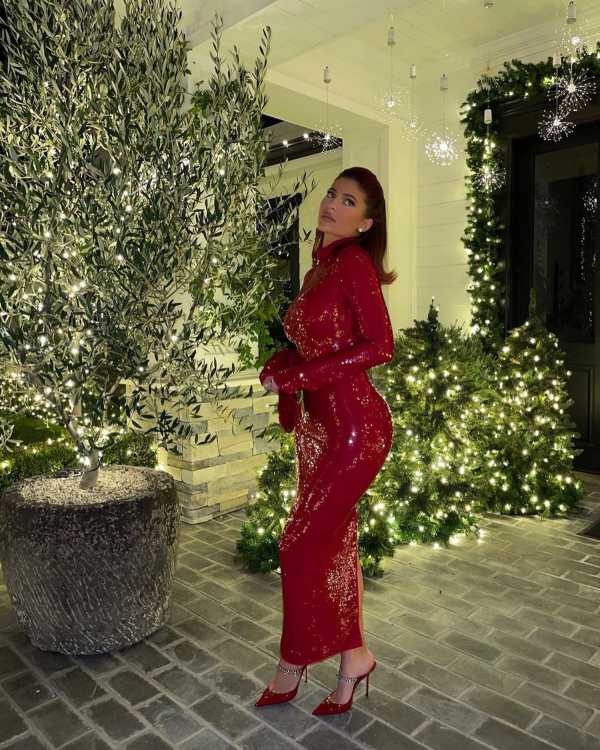 Kendall Jenner
Kendall is the second-youngest sister and also the supermodel. Just like her sisters, she also doesn't hold back when it comes to the decorations. She has a Christmas-tress touching the ceiling with light and decoration on it. Matching the holiday vibes, she wore a metallic sleeve-less tee with shorts and transparent leggings.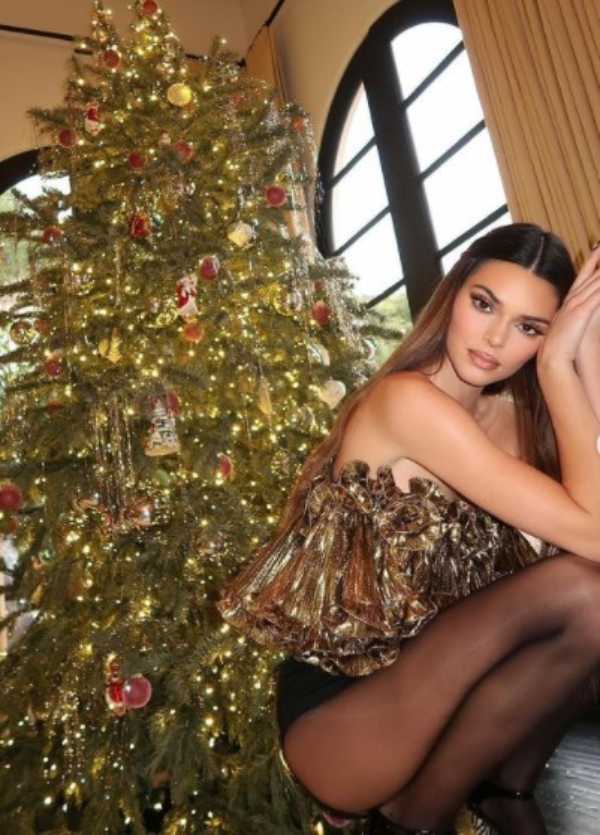 Rob Kardashian
Just like his sisters, Rob also has his own decorations on his house. In 2020, he decorated his house with a rainbow Disney princess tree. He shared the picture on the internet with the caption which says his daughter wanted the tree with Disney characters' decorations.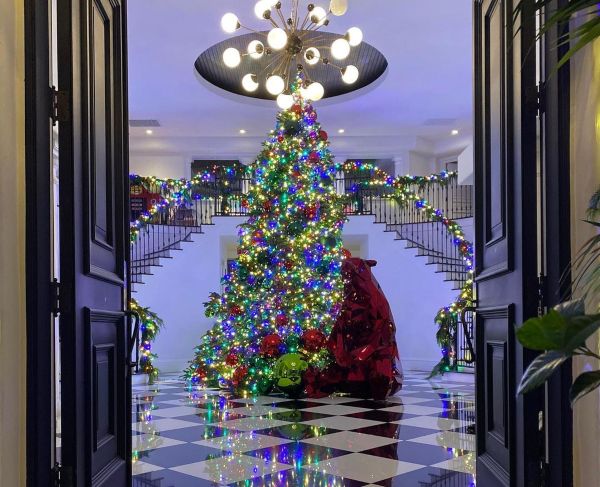 Khloe Kardashian
Khloe is celebrating Christmas with her daughter. She has an outdoor tree with decorations ornaments. Moreover, she also has two big inflatable ginger in front of the tree. The mother-of-one shared a series of videos of a mother-daughter duo making a gingerbread house.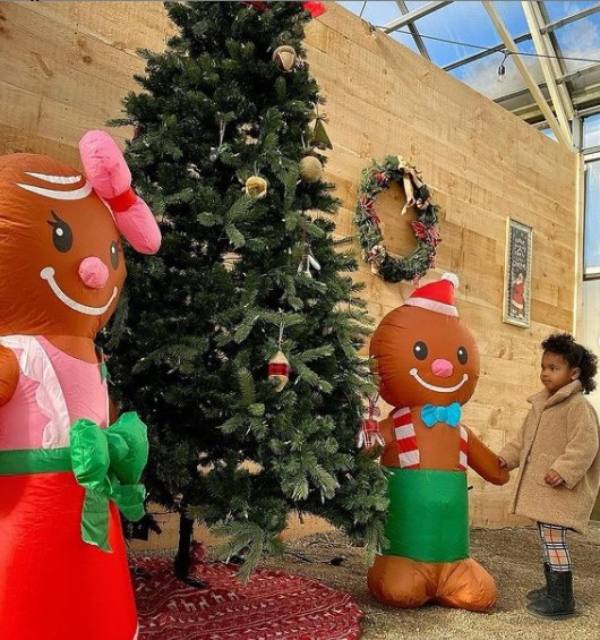 Kim Kardashian
This year there is no Christmas-card coming from the Kardashian-Jenner family. Kim shared a series of pictures on her IG story with a throwback of old pictures. She also gave a small glimpse of the declaration, however, she has not yet shared the whole picture.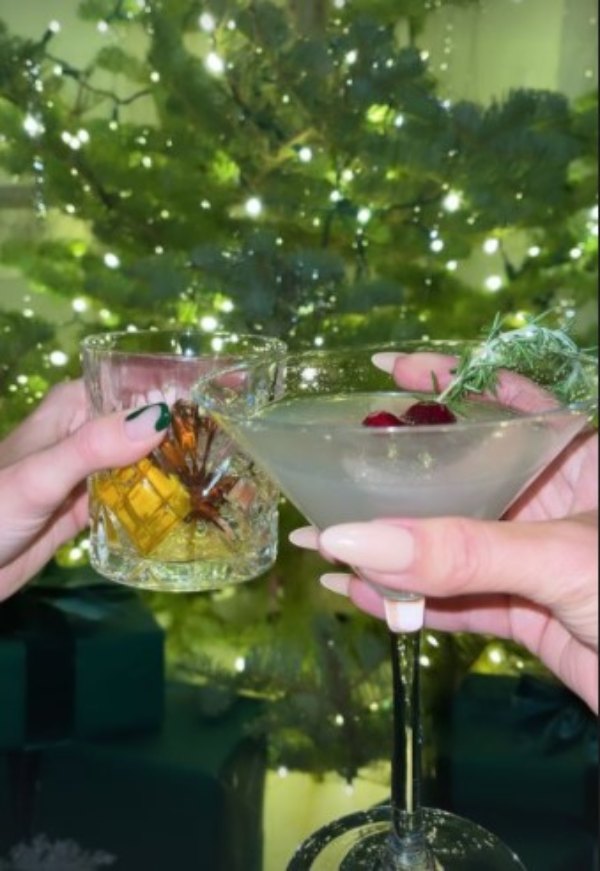 Kourtney Kardashian
The eldest sister of the Kardashian-Jenner sisters also gives her best shot every year on the holiday season. She shared a picture of house decorations on her Instagram.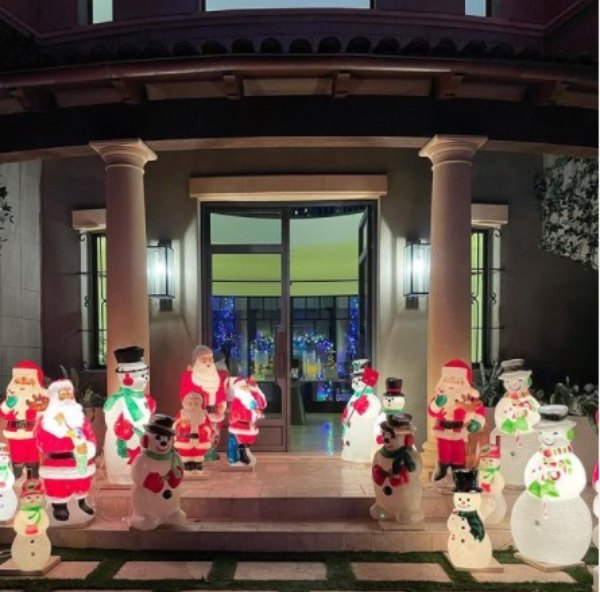 Kris Jenner
Kris is very famous when it comes to her Christmas decoration. Every year she shares a picture of her decoration which people can't take their eyes off of it. Jenner always comes up with new ideas. However, this year, she still hasn't shared the pictures of her decoration. We may have to wait for a few days to see her idea this year.