List Of Top 10 Viral Tiktok Videos In The USA in 2020!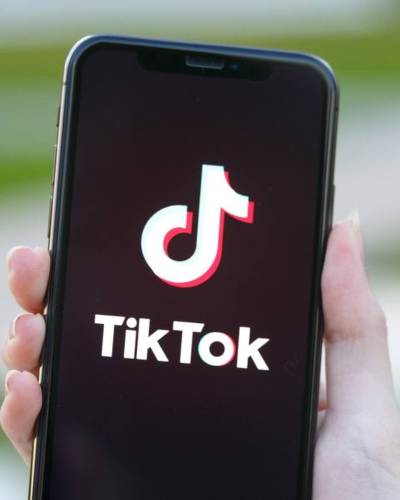 There are billions of creators on the video-sharing app TikTok.
However, not every Tiktok video gets millions of attention overnight.
There are a few creators on the platform who rose to fame within a span of a couple of days.
---
Here is the list of top 10 viral videos that you definitely don't want to miss out on.
10. @thejulianbass transforming into superheroes
@thejulianbass uploaded a video of him transforming into superheroes. His viral video has more than 15 million views, 2.8 million likes, and 33.8 comments.
9. Teen twerking with his duck @hartyt_
A Tiktok user who goes by the name of hartyt on TikTok uploaded a video of him and suck twerking. The video immediately went viral all over social media. At the time of writing this, the video has 3.5 million likes and 22.5k comments.
8. @iamtabithabrown's carrot bacon
In addition to the list of viral Tiktok videos, one is @iamtabithabrown's carrot bacon recipe. People instantly liked the unique recipe.
7. @lizemopetey's video
In the viral video, @lizemopetey showed a misunderstanding between the words "meteor" and "meatier". This led to the extinction of dinosaurs. Moreover, the video has almost 4.4 million likes and 42.7 k comments.
6. Mi Pan dance of @awa_de_horchata_uwu
The video of the animated llama instantly went viral now having more than 149 million views. It has 17.9 million likes and 686.9 k comments on the video.
5. Will Smith doing the 'wipe trend'
@willsmith

I don't remember making this…? @chrisashley
When the wipe trend was picking its trend, the famous actor Will Smith joined too. No doubt, the video quickly became the viral Tiktok videos. His video has more than 260 million views, 19.2 million likes, and 106.4 k comments.
4. Renegade of Jalaiah Harmon
The official page of NBA on TikTok posted a video of Jalaiah Harmon doing renegade. Moreover, she is also the creator of the famous dance step on Tiktok. She performed the biggest dance challenge of 2020 at the NBA All-Star game.
3. @itscaitlinhello's impersonation
The viral video of @itscaitinhello's impersonating zoom co-worker was the most relatable possible. It quickly went viral on Tiktok. People loved the video which quickly gave her millions of views overnight.
2. 420doggface208
Skateboard led @420doggface208 to fame with his video while everyone was staying home on lockdown. He posted a video of him skateboarding vibing on Fleetwood Mac's song. The video has more than 12 million likes and 140k comments.
1. Bella Poarch
Bella Poarch is definitely one of the popular creators on the platform. She has many viral TikTok videos on her profile. However, one of the videos of her vibing on Millie B's song quickly became one of the most viral videos on the platform.
The video has 45 million likes and 1.5 million comments on her video currently.