Top 9 Controversial Celebrity Dresses List of VMA 2021! Guess The Price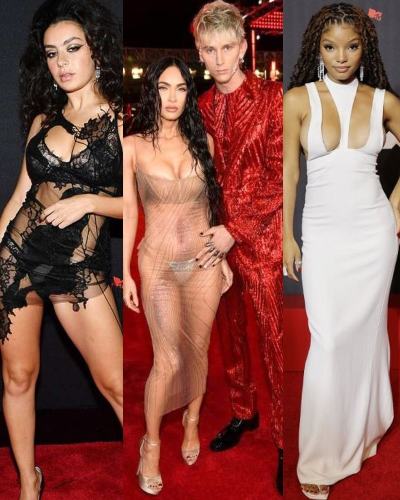 VMA is one of the prestigious awards similar to Grammy Awards in the music industry. This award show is presented by the cable channel MTV every year. This is not only an award event it is a competition of fashion as well as the flashy style. In the 2021 VMA Video Music Awards, many biggest celebrities are shown on the VMAs red carpet. They attend this event in different louder, flashier, and fashionable clothes. They are unique and controversial too.
If you are curious about these unique and controversial dresses. Please scroll more to know about 9 Controversial dresses worn by celebrities in VMA 2021.
1. Machine Gun Kelly and Megan fox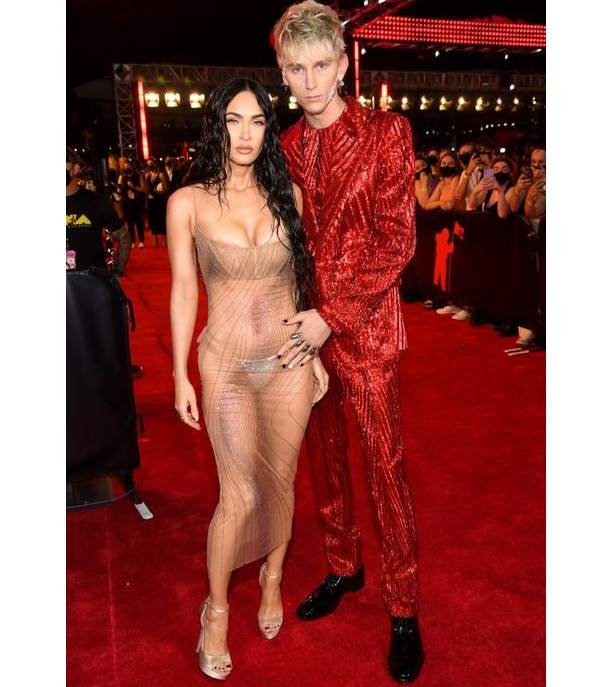 This amazing and lovely celebrity couple attended the VMA 2021 red carpet event in a very glamorous look. American Actress Megan Fox stole all the attention after appearing in a very hot sheer nude dress by Mugler. On the other hand, her partner American rapper Machine Gun Kelly appeared in the blazing red suit by Dolce & Gabbana. These amazing dresses are worth around $25k- 100k.
2. Lil Nas X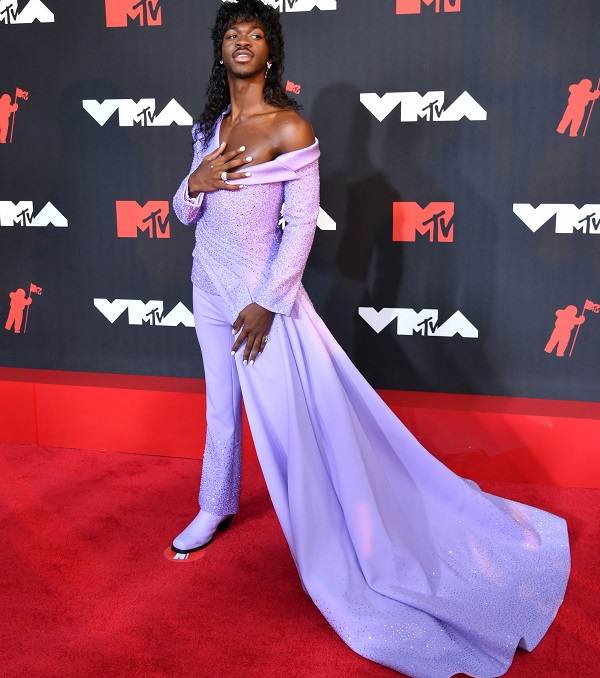 American Rapper Lil Nas X has shown on a VMA red carpet in a hybrid lilac suit-dress made by fashion company Atelier Versace. He is also wearing matching Lilac color boots. This beautiful hybrid suit outfit is approximately 5k -25k.
3. Normani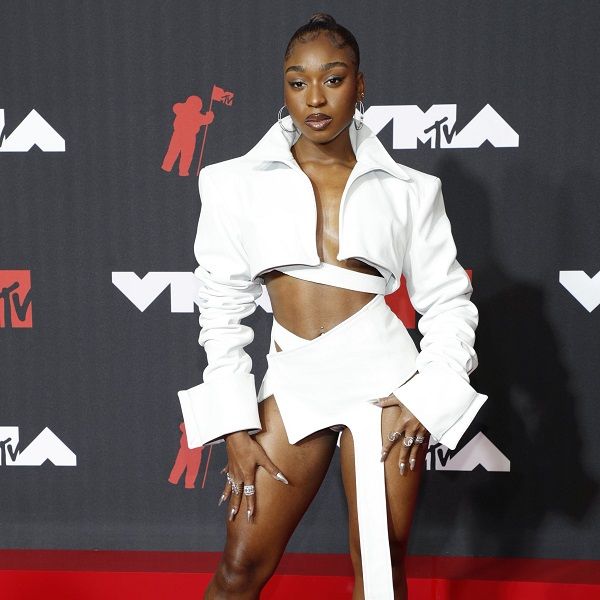 Singer Normani attend the 2021 MTV Video Music Awards in a sexy white cut cropped style outfit. This two-piece outfit set is one of the best creations of the London-based brand Patrycja Pagas. It costs around $10k – 30k.
4. Jennifer Lopez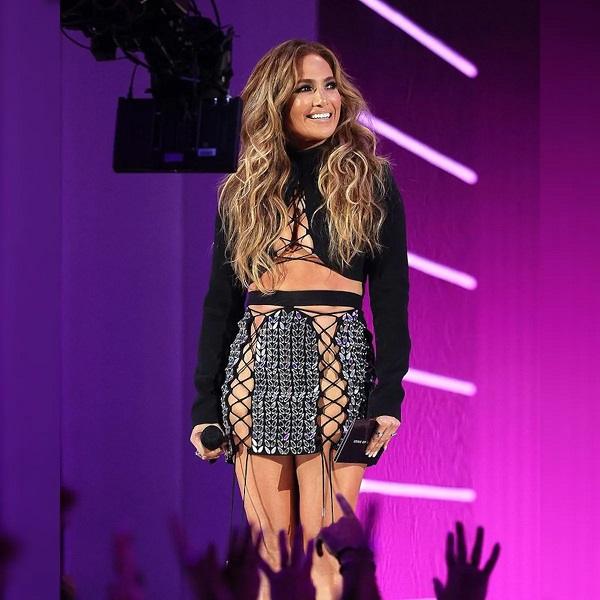 Famous singer Jennifer Lopez was spotted in a glamourous shimmery mini skirt and crop full sleeve top by fashion designer David Koma. She amazes everyone after appearing on the stage to give a Song of the Year award to Olivia Rodrigo. Her outfit is worth around $10k – 30k.
5. Doja cat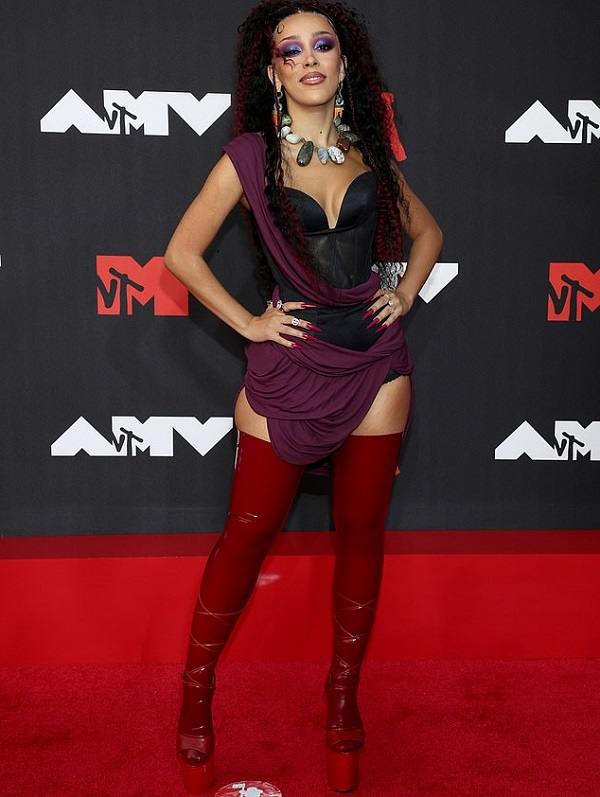 American rapper Doja Cat is a host of the 2021 VMA MTV show. She completely appeared in a Vivienne Westwood fall 2019 dress. that bodysuit with latex thigh-highs red boots really matches each other. Altogether her outfit is cost around $10k-$30k.
Also read: Dress Like Jason June, LGBTQ member who penned Jay's Gay Agenda!
6. Halle Bailey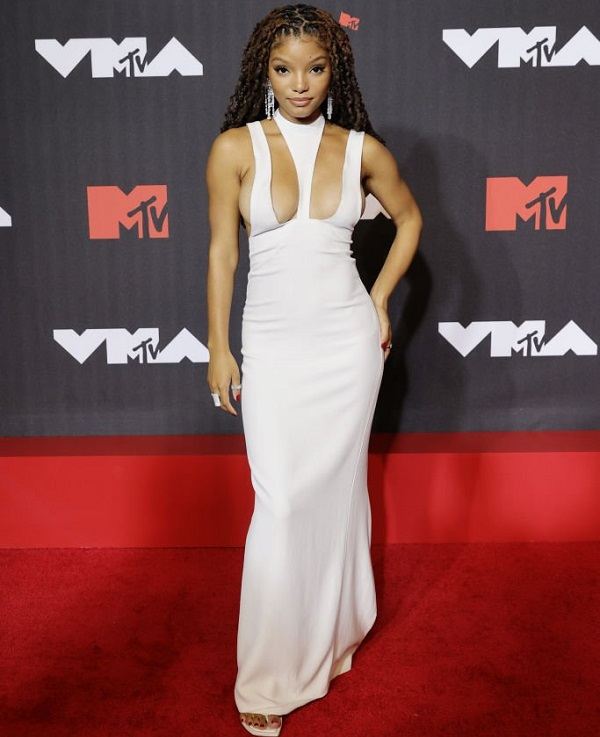 American singer Halle Bailey shows her wild side by wearing this hot and sexy white gown. She looks very stunning and beautiful in this dress. This dress is approximately worth around $5k- 30k.
7. Kim Petras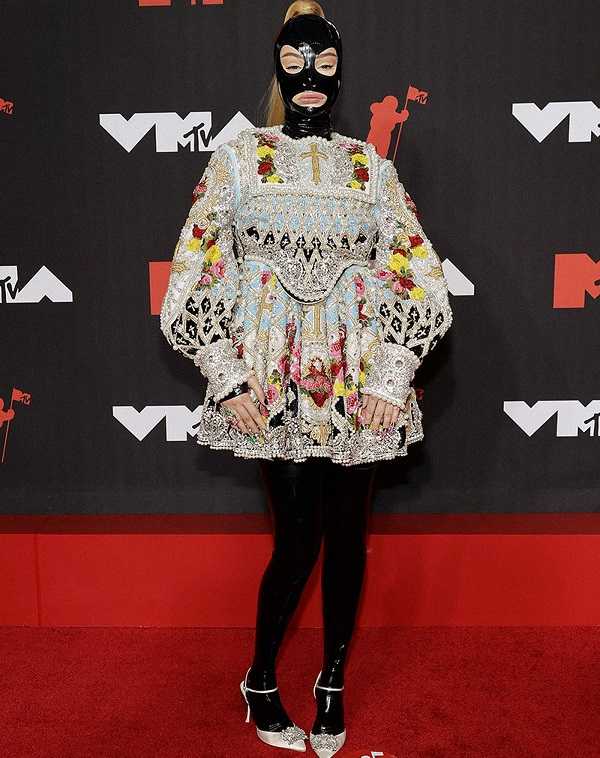 German singer and songwriter Kim Petras wear this iconic memorable dress design by Richard Quinn. This special dress is inspired by drag icon Leigh Bowery and the proto-club kid. It costs around $10k-$50k.
8. Charli XCX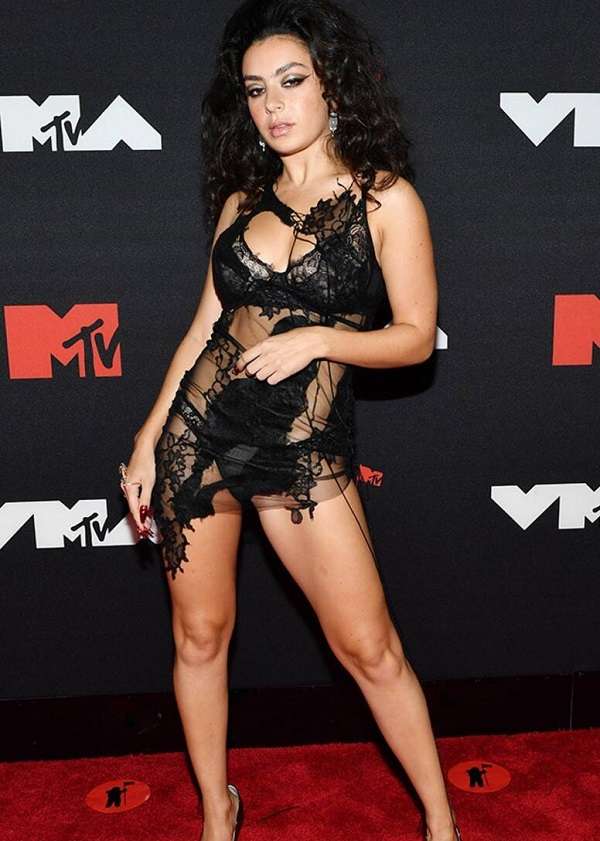 English Singer-songwriter Charli XCX gets massive attention after she attends the red carpet of the 2021 VMA in her see-through black dress. She looks very sexy and stunning in that lingerie dress. It costs around $5k – $25k.
9. Symone and Kandy Muse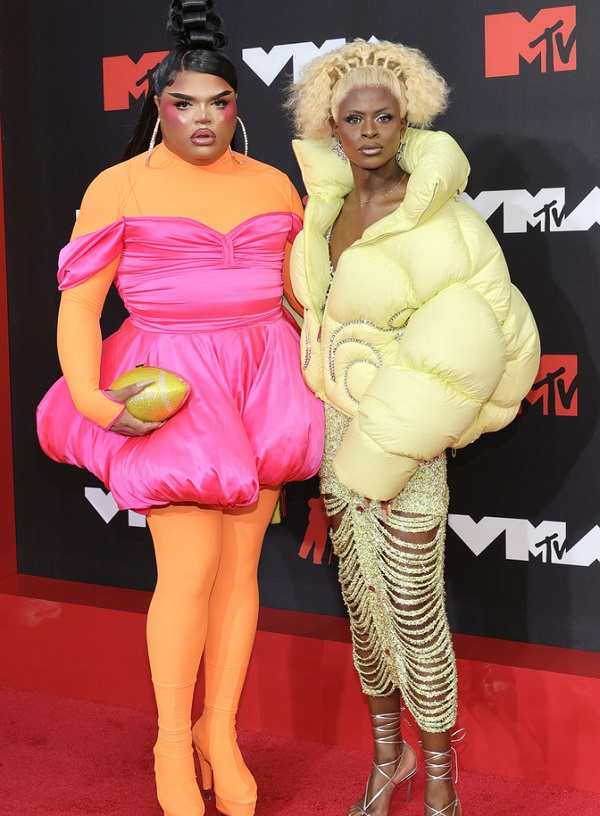 American Drag Queens Symone and Kandy Muse appeared in the MTV Red Carpet event with memorable, noticeable, colorful, and unique dresses. These custom unique dresses are worth around $5k – $20k.
Also read: 9 Red Dresses For Women To Wear On The Date Night