Tori Spelling wants a sixth child with husband Dean McDermott despite the couple having financial difficulties!
Tori Spelling and husband Dean McDermott are broke
Tori Spelling has never learned to spend money properly. She was born rich and has been unable to rid herself of her lavish lifestyle. She had said:
"I grew up rich beyond anyone's wildest dreams. I never knew anything else.

"Even when I try to embrace a simpler lifestyle, I can't seem to let go of my expensive tastes,"
She had also said once:
"…as my real estate obsession persists, it's starting to look more compulsive. Moving is expensive, and I've put us in a precarious financial situation."
There are lawsuits against her and husband Dean McDermott from American Express and City National Bank for unpaid credit bills and loan respectively. Then there are tax bills as well which are to be paid. And despite being so broke, Tori is yearning for a sixth kid!!!
Tori Spelling wants the sixth kid
It was in March this year that Tori Spelling welcomed her fifth baby with Dean McDermott. But she is longing to have a sixth baby. She is fond of symmetry and wants to balance her brood with three boys and three girls, it looks like. But Dean obviously is against it.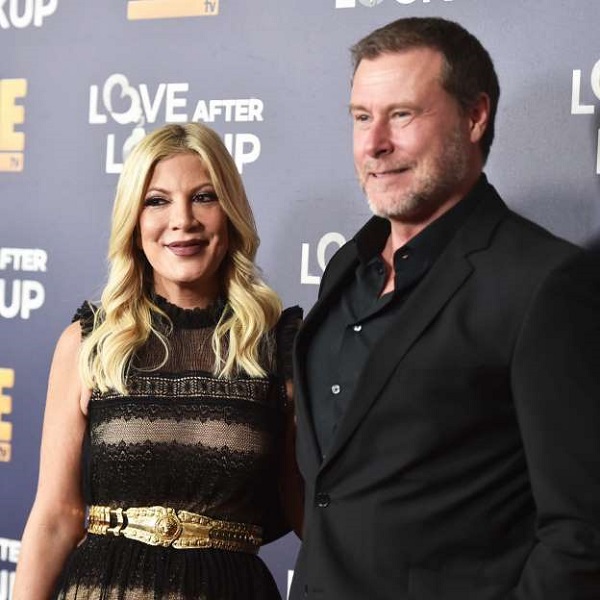 A source said:
"Dean loves kids, but he's stunned she would even suggest it,"
The insider revealed further:
"Dean thinks she needs to get her head on straight and work on supporting the family they already have,"
Tori Spelling and her work
Tori might get some work in the Fox show – a reboot of 90210 coming in this August. But she will probably not get money as much as she expected from it. An insider disclosed:
"She thought she'd be raking it in like they did in the '90s,"
But this is not so. The source divulged:
"She's getting a fraction of that!"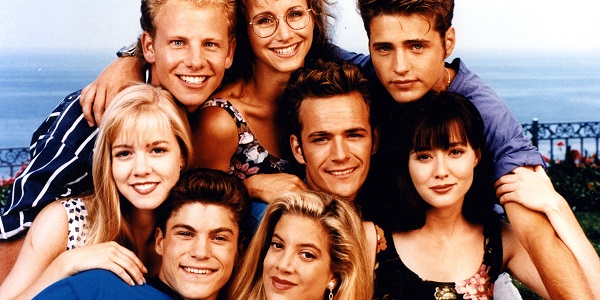 Another source said:
"Tori can't command a big salary anymore,"

"She's only done reality TV in recent years, she's older and her reputation isn't the best."
Tori Spelling and Dean McDermott – wedding and children
Tori Wed actor Charlie Shanian on 3 July 2004. Exactly one year later, she met actor Dean McDermott on the sets of the movie Mind Over Murder. The two began a relationship and started cheating on their respective spouses. In October 2005, Charlie and Tori split. They divorced which was finalized in April 2016.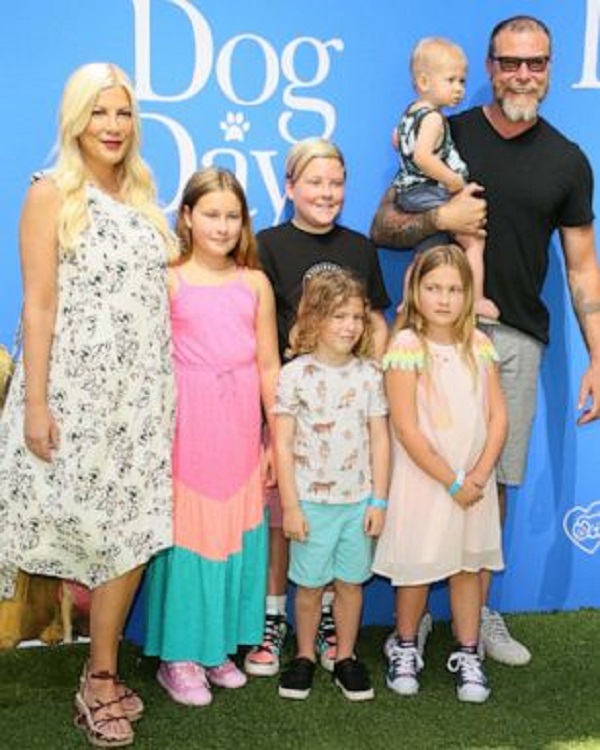 On 7 May 2006, Tori and Dean married in Wakaya in Fiji. They have five kids together. They are Liam Aaron who was born 13 March 2007, Stella Doreen born on 9 June 2008, Hattie Margaret born on 10 October 2011), Finn Davey born on 30 August 2012, and Beau Dean born on 2 March 2017. Dean also has a son named Jack Montgomery who was, born on 10 October 1998 to his then-wife Mary Jo Eustace.
Dean's son from first relationship Jack is a gay person. But recently, Dean had opened up about it and said that he is not unhappy about it. He has no daddy issues with his son's sexuality!
Source: The Hollywood Gossip,  Wikipedia