After a tough year, TV host Jeremy Kyle has some good news! His fiancee Vicky Burton is pregnant with their first child!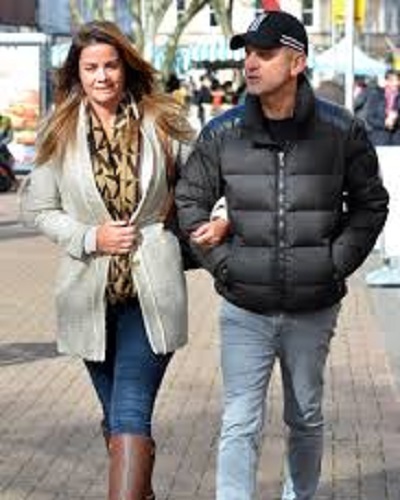 TV host Jeremy Kyle shared some good personal news with his viewers and fans. He revealed that his fiancee Vicky Burton is expecting a baby. Jeremy was naturally excited when he announced the pregnancy news.
Jeremy Kyle makes the announcement of his fiancee's pregnancy
The Jeremy Kyle host Jeremy Kyle,  53 announced that his fiancee Vicky Burton is pregnant. It is their first child together.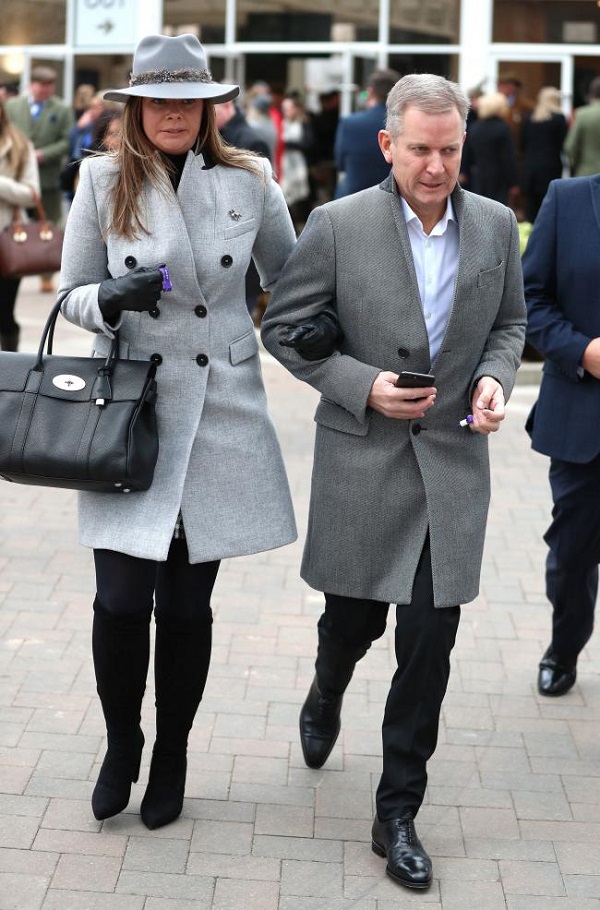 Jeremy told The Sun:
"Vick and I couldn't be happier to say we're expecting our first baby together.

"We've told our families and everyone is delighted."
Jeremy Kyle and Vicky Burton-the relationship
Jeremy Kyle was earlier married twice. His first wife was Kirsty Rowley whom Jeremy wed in 1989. But they split in 1991 due to Jeremy's gambling addiction and debts. The couple have a daughter named Harriet, 29. In 2002, Jeremy remarried and this time his wife was Carla Germaine. The couple shares three kids together; daughters Alice, 15 and Ava, 13, and a son, Harry, 10. They separated amicably in 2015.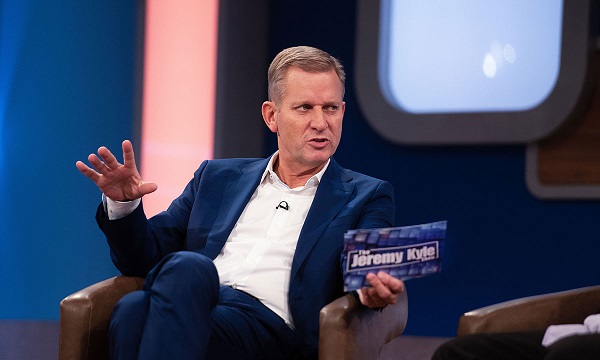 Jeremy then began to date his children's former nanny Vicky Burton. Jeremy announced on February 2018 that he proposed to Vicky Burton. He told on GMB that he is very happy to propose to Vicky Burton,  36. He said on the show:
"All I did was get engaged – it's very nice and I'm very happy. I've just done the most romantic thing which is to present a beautiful lady with a ring."
But his busy schedules left him little time that year to celebrate a nice and romantic Valentine's Day. He said:
"It's not going to be that romantic for any of us,"
The couple plan to marry in Barbados where Jeremy owns a home.
The difficult year for Jeremy Kyle
The past few months had been difficult for Jeremy. The producers canceled his show on ITV after the tragic death of guest Steve Dymond. Steve had denied that he cheated on his fiancee but unfortunately he failed the lie detector test on the show. Dejected by it, Steve committed suicide.
After the producers pulled the show off air, the government set up an inquiry. But Jeremy refused to go for or give evidence on it.
Click to know more about The lead singer of Rolling Stones, Mick Jagger is ill! The band cancels its North American tour!
But the bosses were happy with Jeremy's performance and pull of ratings. He had more than 1 million viewers watching his show when it was aired. Hence they plan to get him back on a different project. He will do a comeback in the evening slot on a new show in early 2020. An insider said:
"Jeremy is a huge ratings draw and he has a great relationship with ITV, who are very keen to bring him back.

"So it was only a matter of time. An ITV team have been told 'find a format for Jeremy' and that is what they are working hard to do."
Click to get an insight into Jeremy Kyle show has been suspended from ITV indefinitely! Know the reason behind this major step!
Source: Mirror UK