Tracy Morgan getting divorced for the second time! Know about his wedding with second wife Megan Wollover, children, net worth, biography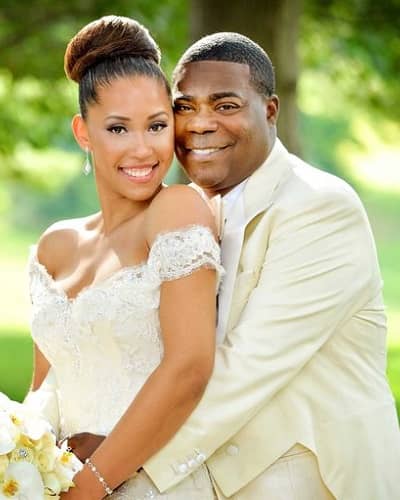 Tracy Morgan and Megan Wollover's married life of 5 years has come to an end. They are separating as per sources. Morgan revealed,
"Sadly, after nearly five years of marriage, Megan and I are filing for divorce. This is a challenging time for all involved, so I ask that you please respect our privacy,"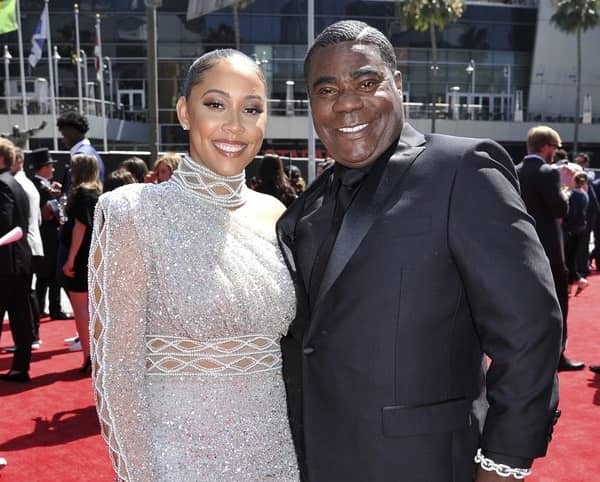 Megan has filed for divorce but the family wants to handle the matter privately. They have asked for their privacy.
Tracy Morgan and Megan Wollover wedding
Tracy Morgan and Megan Wollover both were both going through a breakup while they met. They shared their problems with a mutual friend and the mutual friend decided to set them on a blind date. Megan did not know she had been set on a date with SNL and 30 Rock star.
She said,
"When I pulled up and saw it was him I was like, 'Oh my gosh, what's going on here?'"
She added,
 "I just felt [Tracy] was very charming and sweet, such a gentleman, and that's what caught my interest,"
Morgan was equally attracted to her since the date. He thought she was gorgeous. They wanted to get married in 2014 but the plan was kept in hold due to his traumatic car accident.
They chose her home state New Jersey for their wedding. Wollover was in charge of designing the event whereas Morgan was looking after menu and music.
Also read Graham Smith, CEO of Republic Organization rubbishes Meghan Markle's claim that her wedding to Prince Harry generated revenue for the UK!
More on their wedding
They walked down the aisle on 23rd August 2015 in front of 150 guests. The guests sat inside a gorgeous chapel on the grounds of the property which was draped with plush white fabric on the ceiling and walls.
The bridesmaids wore pale pink frocks and walked down the aisle. Their daughter Maven read,
"Daddy, here comes Mommy."
Megan looked stunning in an off-the-shoulder gown with a fit-and-flare skirt and timeless lace detailing. Similarly, Tracy looked dashing in an all-cream suit with a tailcoat and daring black-and-white footwear.
He revealed,
"I always wanted to wear tails for my wedding, so I did. The day before I went into my fittings, I watched Michael Jackson's 'Smooth Criminal' video and that is where I got the inspiration for the spats on the shoes."
Tracy Morgan's children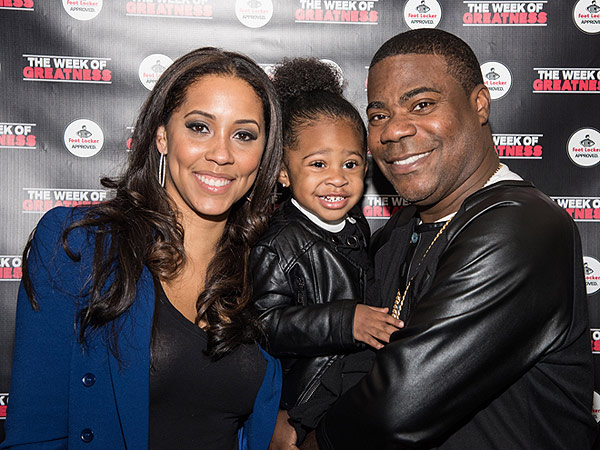 From his previous marriage with Sabina Morgan, Tracy had three sons. She was his high school sweetheart married on 14th August 1998 and divorced in 2009.
Their sons are Gitrid Morgan born in 1986, Malcolm Morgan born in 1988, and Tracy Morgan Jr. born in 1992.
Similarly, he has a daughter Maven born on 2nd July 2013.
Also read Beautycon CEO Moj Mahdara and her work in beauty industry! Know about her married life with Roya Rastegar and children, social media, biography
How much is Tracy Morgan's earnings?
The estimated net worth of Tracy Morgan is $50 million. He was earning $2.2 million per year for his work in 2012. Similarly, his voice work on Rio 2 made him more than $5 million.
Morgan has worked in films like A Thin Line Between Love and Hate, Half Baked, Bamboozled, How High, 30 Years to Life, Head of State, The Longest Yard, Little Man, Farce of the Penguins, G-Force, The Night Before, Fist Fight, The Star and Coming 2 America.
His TV roles are in Martin, Saturday Night Live, Crank Yankers, Mind of Mencia, 30 Rock, Human Giant, Mr. Pickles, Somebody Feed Phil, The Twilight Zone, Bubble Guppies, and others.
He had a home with model Megan Wollover which was worth $14 million in New Jersey. The property had a racquetball court and a 21,000-square-foot mansion which features a two-lane bowling alley and theater-caliber screening room.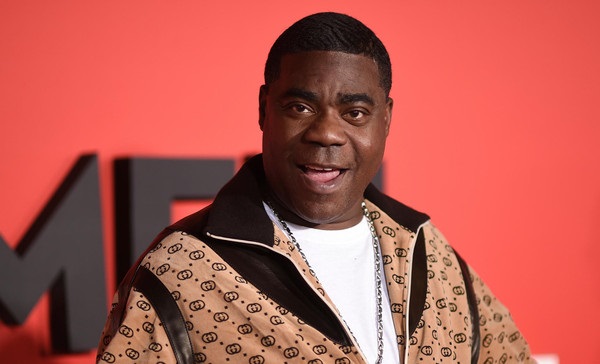 Short bio on Megan Wollover
Megan Wollover is a professional actress. She is well-known for Unholy Roller and The Last O.G.
As of 2019, she works on Entertainment Tonight. Read more bio…
Short bio on Tracy Morgan
Tracy Morgan is an American actor. Tracy is a well-known comedian and voice actor. He is best known for being the cast of Saturday Night Live on seven seasons.
As of July 2019, he hosted the ESPY Awards. Read more bio…