Tragic death of a legend Bill Paxton. Take a look about his marriage, divorce, children and career…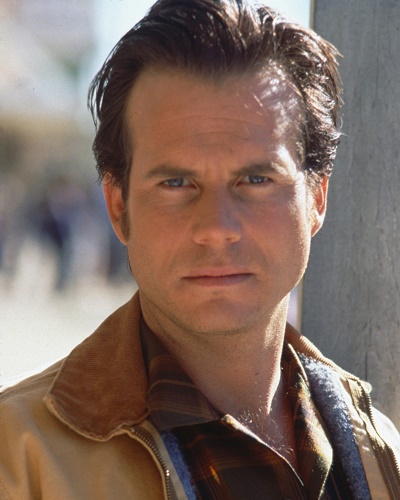 Tragic death of Legend Bill Paxton
The big loss came to the Hollywood when all knew about the tragic death of the legendary actor Bill Paxton. 27th February brought the biggest shock to all of us when the representative of Paxton Family disclosed about the death of Bill Paxton due to the complication at the time of heart surgery. There was an emotional ride after the tragic death of Bill Paxton.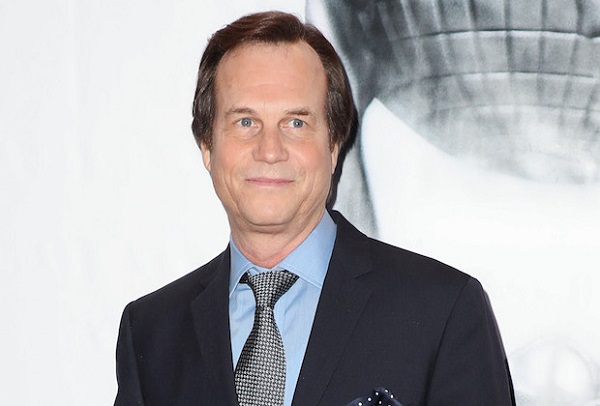 Married life of Bill Paxton
Only a few people are blessed to have such a happy married life and family as Bill Paxton.
He was not lucky enough to get perfect life partner at a very first time. He got divorced with his first wife and tried a second chance in the relationship. He got married for the second time and the decision turned out to be right this time.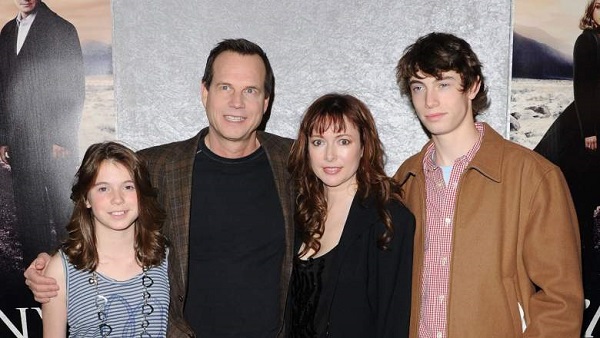 Failure of first marriage
Bill first married Kelly Rowan on 2nd October 1979, after a meeting during the early 1970s. At that time Bill was still a rookie and he only played one movie named Crazy Mama. They decided to live together although Kelly's mom was against the marriage.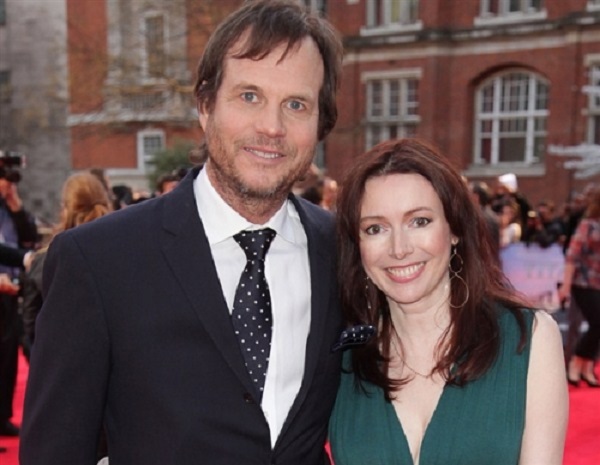 When Kelly's mom was against their marriage, Bill said,
"We're out of here."
to kelly in an interview.
His first marriage lasted for a very short time. As it didn't work out for a long time so they parted their ways. The couple split up legally after their 10 months of marriage on 22nd July 1980.
There's no any fact about the reason why they separated after being in so much of love. As they ended up so soon maybe because they had a serious problem in their marital life.
Found second love in London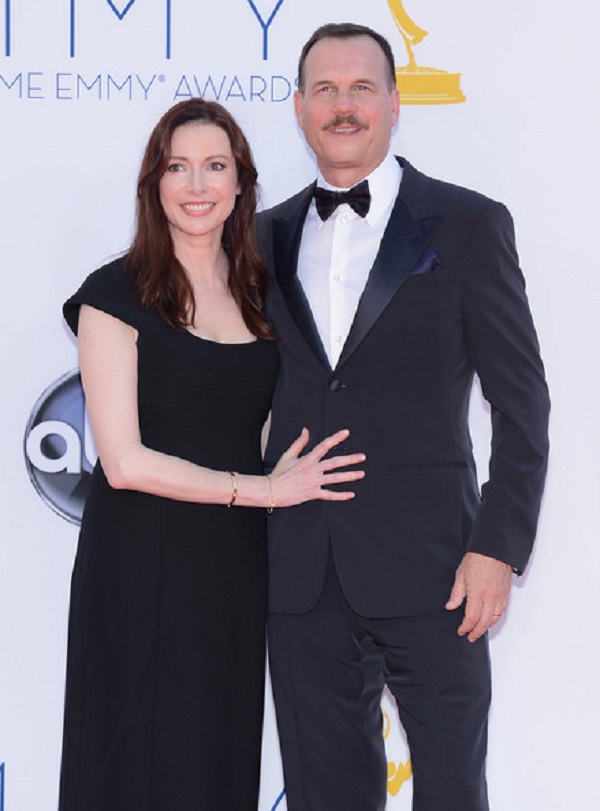 After the failure of first marriage, he was focused on his career and life. When he was shooting for Lords of Discipline in 1983, the drastic change occurred in his life which was for good.
He met a girl, Louise who is now his second wife. They met in London while he was shooting. You guys may be wondering that how did he meet during a shoot. Hold a second, they didn't meet in a shoot but on a bus.
Yes! you heard it right they met at an unusual place, a local bus number #37 on Twickenham High Street.
They had a love at the first sight in London Bus. The unusual love story started and they had a long-distance relationship. After a long time of dating, they finally got hitched in 12th of May 1987, in a ceremony that was held in the United States.
Bill Paxton's Children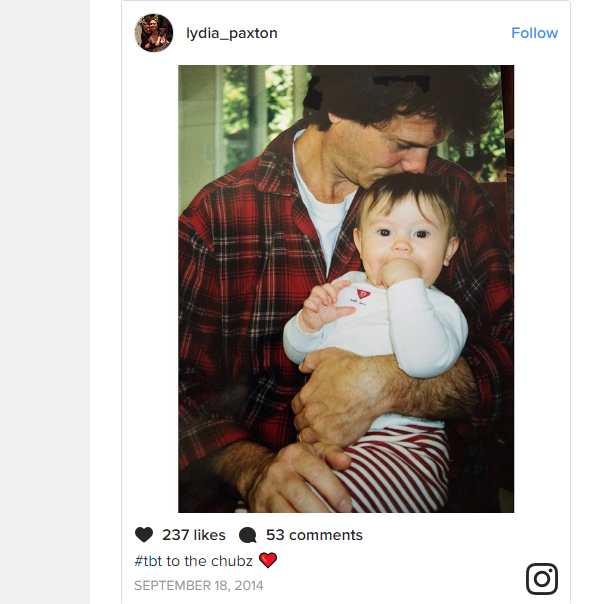 The couple has been blessed with two children. They never compromised in raising their children by themselves and really took good care of them.
They have one boy named James Paxton, born 1994, and a girl named Lydia Paxton, born December 19, 1997. Both of them are following the path of their father. James has even landed doing several movie projects as well. He has also worked alongside his father in the movie, Texas Rising.
During the interview with entertainment site named Toofab, he shared a heartfelt statement saying:
"I'm very blessed to have him as my father, he's shared so much wisdom with me. I look up so much to him and I think family business stuff is awesome. But I was blessed to be able to break free in a starring role [on USA's Eyewitness] that had nothing to do with anything he was involved in. That was great."
on the other hand, Lydia is still a high school student who is currently focusing on her studies. She is also active on Instagram and posts picture of her with her friends and family.
He had always been a supportive father and let their children do their work as their will.
You may like to read Ex-member of One Direction, Harry Styles and his four nipples!
Death and Heartfelt condolences from fans and beloved ones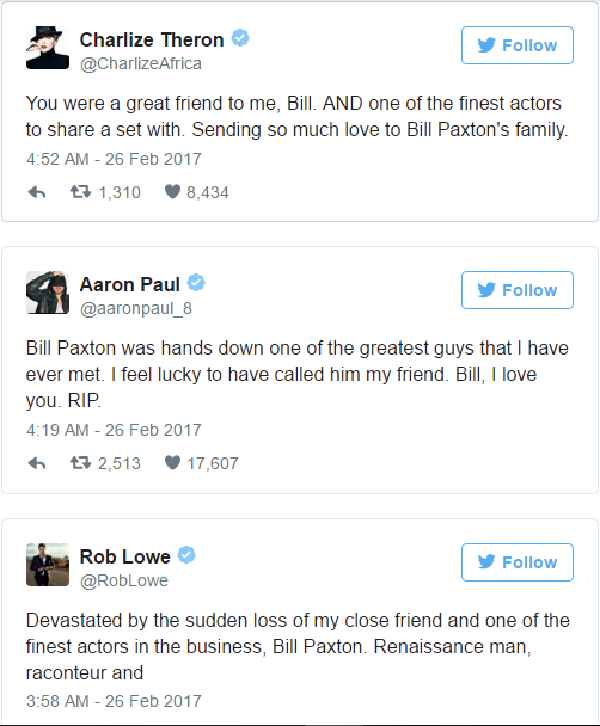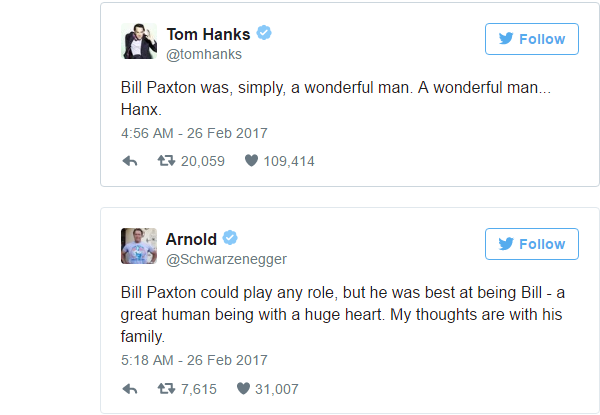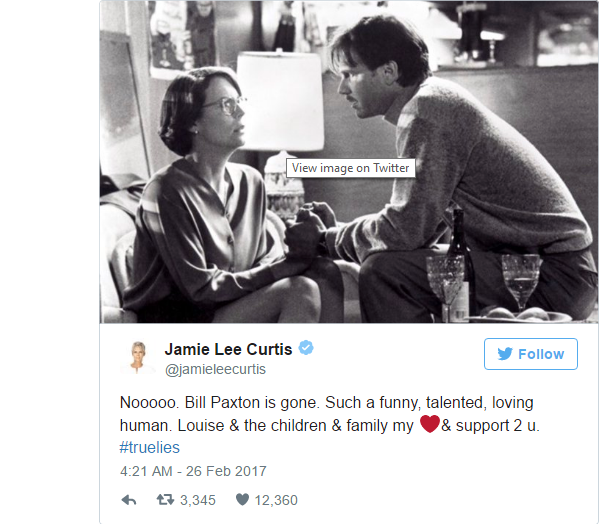 The sudden and tragic death was a kinda shock for all of his fans from all over the world. As per the report, from an early age, he was suffering from rheumatic fever since 7th Grade. The doctors hospitalized him for one month and he has to be bedridden for four months.
After the news of his tragic death, his fan from all over the world has been posting heartfelt condolences. Many celebrities are going up to their Twitter account to post condolence.
Also read Celebrity deaths in 2017: We have lost lot of beautiful souls this year from John Noakes to Graham Taylor!
Short Bio on Bill Paxton
Bill Paxton was an American actor and director. He appeared in films like The Terminator, Weird Science, Aliens, Predator 2, True Lies, Apollo 13, Twister, and Titanic. Paxton also starred in the HBO series Big Love and was nominated for an 'Emmy Award' for the miniseries Hatfields & McCoys. He died on February 25, 2017, cause being the complications following surgery.