Transgender child actor Izzy Stannard! Know how his character of Sadie Marks in NBC's Good Girls emerged!
Izzy Stannard is a transgender child actor who has worked in Brad's Status and Good Girls. He was featured as the daughter of Mae Whitman's character of Annie and his name in the TV series is Sadie Marks, 11.
About the character Sadie Marks
Recently, on NBC's show Good Girls, Sadie's character unveils the truth of his gender identity. Sadie is a female character in the show but identifies himself as a male.
In the episode aired on 21 April 2019, Sadie Marks, the 11-year old daughter of Annie (played by Mae Whitman) makes the big revelation. When Annie tells Sadie that her stepmother has a baby boy, Sadie says:
"Mom …. so am I."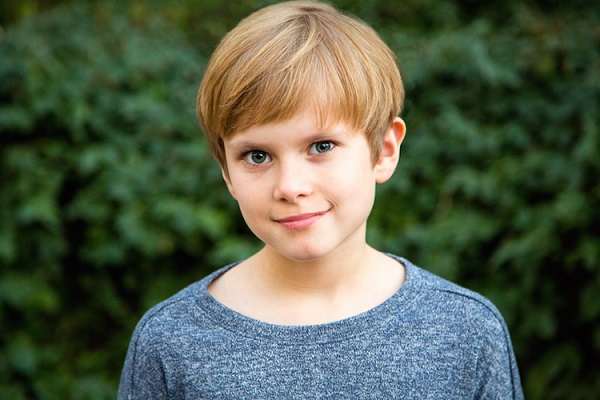 How the transgender storyline was created for Good Girls?
Izzy was a girl when she was first chosen to play the role of a boy named Ben who was supposed to be the son of Annie in the show.
But before the filming started, Izzy had transgendered and began using male pronouns. Hence "Good Girls" creator Jenna Bans decided to put this experience in the storyline.
Last June, Variety had reported on the storyline thus:
"'Good Girls' creator Jenna Bans had an eye-opening experience when casting her NBC dramedy. She had originally written Sadie, the teenage daughter of Mae Whitman's Annie, as a boy named Ben.

When her casting director asked if she'd be interested in seeing a girl for the part of a boy, she was intrigued and hired Izzy Stannard — a young actor who, at the time, seemed to identify with the female gender assigned to him at birth. By the time filming began, Stannard made it clear that he identified as a boy and was using he/him pronouns.'"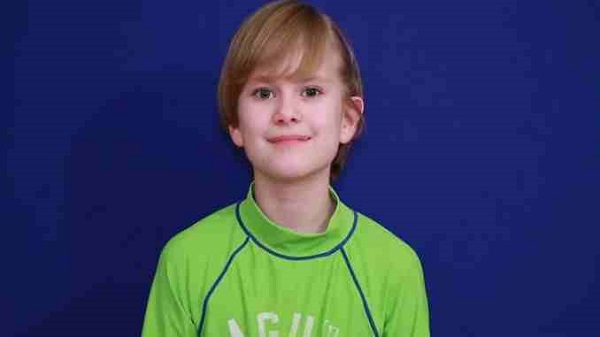 Jenna said:
"We realized we had a really great opportunity to tell a story about a character who was gender non-conforming, but at the same time not necessarily have that be what leads the story. What's most important to the character and the story we're telling between Sadie and Annie is really about the bond between Sadie and her mom. We liked the idea that the character of Sadie was exploring her gender [expression] in the show, but I think what we responded to more was that the Mae Whitman character just couldn't care less."
You may like to read The transgender former taxi driver and winner of £4 million jackpot lottery Melissa Ede dies at age 58
About Izzy Stannard
Izzy's real name is Isaiah Stannard. She is 14 years of age and was born on 1 October 2004 in New York City. He grew up in New York and studied at the Professional Performing Arts School.
Additionally, he has training in dance and voice. He played the lead role in the school in Charlie and the Chocolate Factory.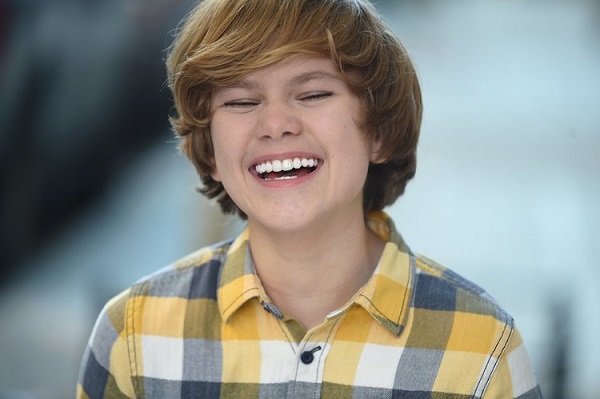 His first steps in the showbiz world were in voice work and dubbing. He is recognized for the voice of young Carl Sagan in the film "Star Stuff".
He also did a short film named Party Dress in the year 2017. Izzy who sports short hair and is a blonde also appeared in Brad's Status in 2017 and now plays the transgender character Sadie in Good Girls on NBC.
Izzy has a charming personality with blue eyes. The actor is at ease playing both the male as well as female characters and switches roles easily. Izzy is talented with a great smile and has mastery in acting. The star's net worth estimated is around $ 50,000.
Also read The classy reporting and presentation by Christa Delcamp – the Emmy nominated reporter of NBC 10 Boston!
Short Bio on Izzy Stannard
Izzy Stannard is an American actor who is best known for his performance in 'Good Girls' in 2018, 'Brad's Status' in 2017, and 'Party Dress' in 2017. Also, he is famous for being a transgender actor who likes to identify with the male pronoun. More Bio…
Source: Towle road, famous birthdays, IMDb