Criss-Cross! Two transgender people, Danna Sultana and Esteban Landrau are expecting their first child together!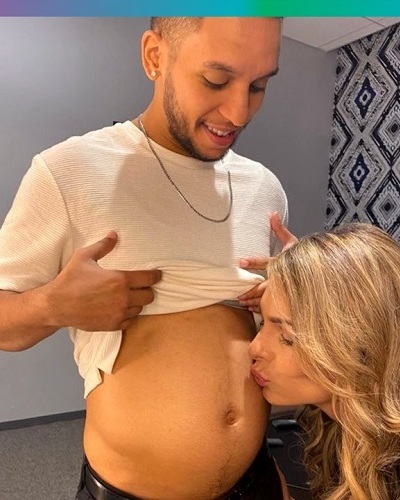 It is a unique tale! Danna Sultana is a Colombian transgender model. She was born a man but identifies herself as a woman. And Esteban Landrau is her partner who was born a woman and identifies himself as a man. And now the couple has shared the news that husband Esteban is expecting their first child together.
Danna Sultana and her baby
Colombian transgender model Danna Sultana uploaded a photo on her Instagram of her kissing her husband's baby bump. Her husband Esteban Landrau is eight months pregnant with their baby.
Danna shared this adorable photo with her 219000 fans. She added the hashtag:
'Love Is Love.'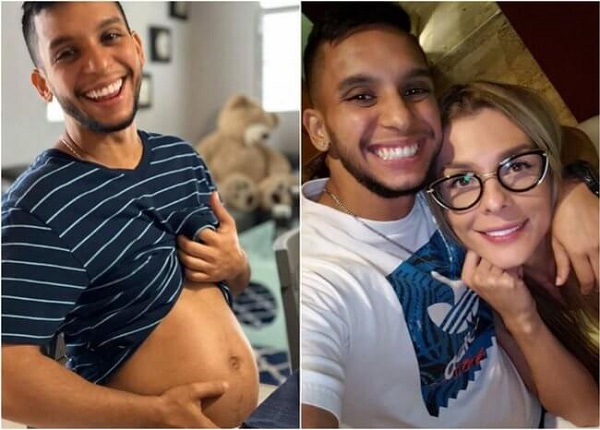 Danna and Esteban are naturally extremely happy. They could achieve this feat because though both are transgenders, they have preserved natural reproductive organs still. They have not undergone any gender assignment surgeries. Danna was born a man but became a female and Esteban was born a female but transgressed into a male.
The false contractions of Esteban
The couple is in great true love. Danna is very elated. Esteban is eight months pregnant. And a few days back, he had contractions and felt that he is going to give birth soon. He believed that he is having premature labor.
Also, read Marie Cau is elected the first transgender mayor of a council in North France!
The couple got so nervous that Danna rushed Esteban to the local hospital. They went on to inform their family of the impending delivery. And told them to prepare for the arrival of their little boy.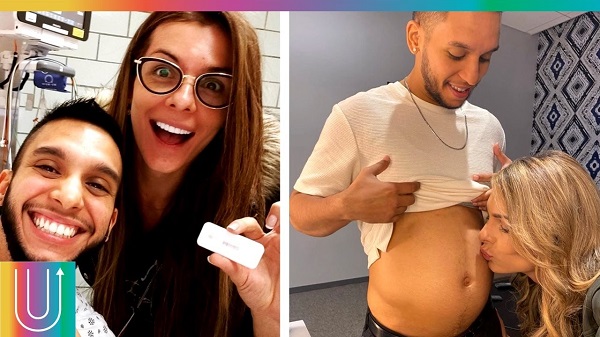 The attending doctors reassured them and told them that these things are normal during the eight-month of pregnancy. They can relax because the big day is still a few weeks away. The doctors also told them that this was because the baby is big in size.
The Instagram video of the couple
The model also uploaded a video on her social media on which she is seen lovingly kissing and caressing the baby bump of Esteban. The latter is giving a big smile to the camera. The couple also posted some more cute pictures of them in their house garden. They also revealed that their unborn son is Ariel.
Danna also posted another photo and captioned it:
'We almost have our beloved.'
The doubly transgender couple had announced this pregnancy news in February 2020. They put up a photo of them together and wrote below it:
'Dreams do come true.'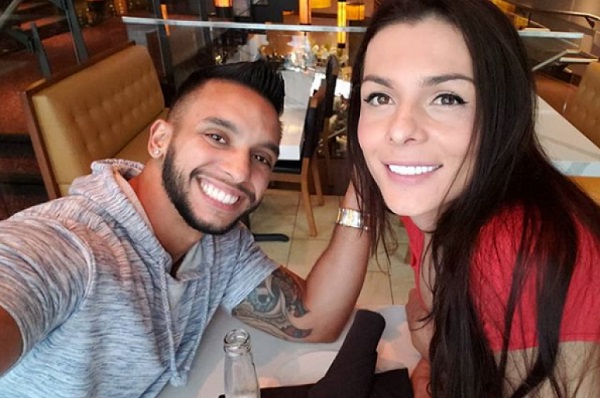 Their fans truly love them and are happy for the two. One of their fans wrote:
'They are very beautiful and are giving a lot of courage to thousands of trans couples.'
Danna was born in Medellin in Colombia. She is a showgirl, dancer, and performer. She is fluent in the Spanish language. Currently, she resides in New York. There is not much available not her life. How Danna met Esteban and the two began dating is not known. But the fact remains that they are a happy couple.