Transgender Model Nikita Dragun was Placed in Male Cell in Prison Following her Arrest for Misdemeanor Battery!
Nikita Dragun, a transgender model, had to stay in a male cell after her arrest on Monday night.
Many are expressing their anger over Nikita's placement in the male cell.
Cops arrested the YouTuber for walking around naked in a hotel in Miami.
---
Public show anger as transgender Nikita Dragun gets put in a male cell
Nikita Dragun, a transgender model, and YouTuber were arrested on Monday night. After her arrest, the cops put her in a male cell.
The officials' decision to do so sparked outrage among the beauty influencer's publicists.
In a statement Jack Ketsoyan of Full Scope, Public Relations explains:
"The situation with Nikita, who is legally female, being placed in a men's unit of a Florida jail is extremely disturbing and dangerous,"
He added:
"This decision made by the Miami-Dade County Corrections Department directly violates their protocol, which mandates that transgender inmates are classified and housed based on safety needs and gender identity."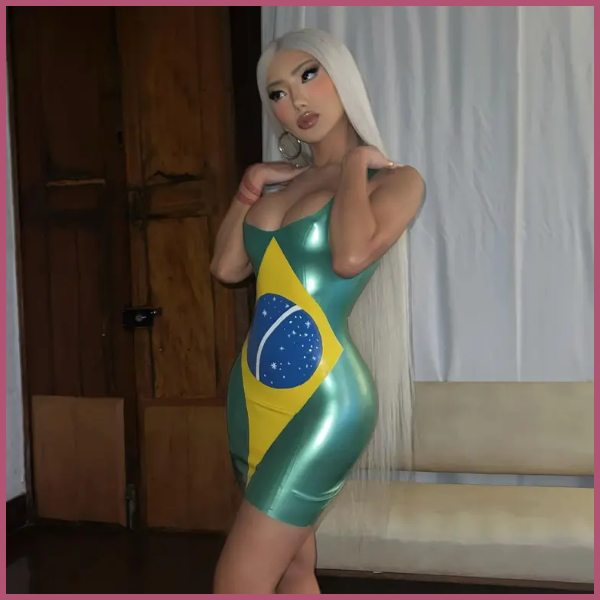 Nikita's reps revealed that the influencer has now been released and is safe. They added:
"Thank you for respecting her privacy during this time."
Now as for why the cops arrested Nikita, she was caught walking naked around a luxury Miami hotel pool called The Goodtime Hotel. She was also throwing water at hotel staff and cops.
It was also causing a disturbance to other guests.
Also, Read Bryce Hall Arrested! Tiktok star recalls being detained in custody for a few hours
Nikita got into a brawl with some artists at a Miami club
The police report showed that the hotel staff kindly asked the 26-year-old to put back her clothes on. Protesting, she purposefully threw water at them. The staff then had to call the cops.
After some time Dragun returned to her hotel room and was playing music at a loud volume. When the cops arrived, they repeatedly had to ask her to open the door.
Once the cops told her that she had to either follow the hotel rules or get out, she slammed the door shut.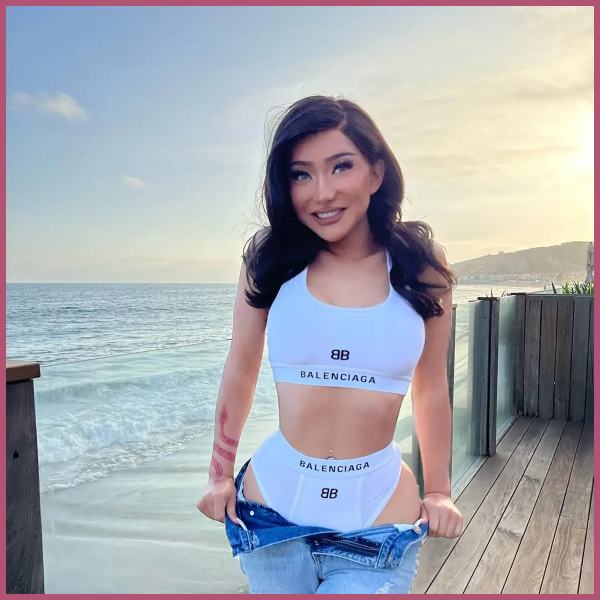 Dragun did not stop there. She opened the door and told the officers "Do you want more?" and threw a bottle of water at them.
For her intolerable behavior, Nikita was finally arrested for felony battery on a police officer, misdemeanor disorderly conduct, and misdemeanor battery. Authorities also set her bond at $2,000.
This is not the first time, Nikita, whose real name is Nikita Nguyen got into trouble. Over the weekend, she allegedly had an altercation with a Miami-based DJ and producer duo Black V Neck at a nightclub in Miami.
The duo later revealed that they had requested her not to take their liquor bottle but she did not listen and instead pushed one of them.
Dragun also claimed on social media that she saw one of the artists push a woman at the party but Black V denied the accusations.
In one of her accusations tweets, Dragun wrote:
"This man PUSHED the fiancé of the VP of Warner and Atlantic. who i am currently in talks with to fund #BendMeOver,"
Dragun became famous for her gender transition, makeup, and style. She has over 3.54 million subscribers on YouTube and more than 9 million followers on Instagram.
Also, Read Bizzare! Florida Man Arrested After Leaving Wife On Honeymoon To Meet Prostitute