Let's get to know more about 'Trap Queen' rapper Fetty Wap! Meaning behind his unique name, his hit songs, his idol!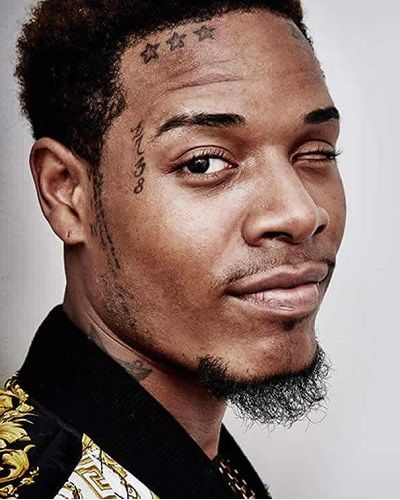 Fetty Wap– a familiar name who gained popularity with his song "Trap Queen". It was one of the most seen songs in Billboard charts and even positioned no. 2 in Billboard Hot 100. And guess what? It was his debut song.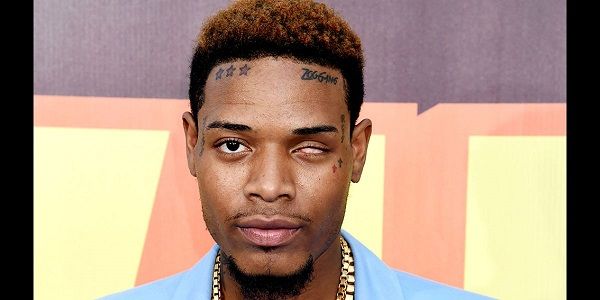 Starting with the name
"Fetty Wap" is quite a unique name, isn't it? This isn't just any other no-meaning name. Actually, Fetty Wap's real name is Willie Maxwell.
The word 'Fetty' is a slang word for money and 'Wap' is a tribute to his idol Gucci Mane whose nickname turns out to be 'Guwop'.
Fetty hasn't hidden about his respect for Gucci Mane and joining Mane's name to his is enough of how much he likes Gucci Mane.
Like a unique name for himself, he also has a unique name for his group/squad. It's called 1738 which does not refer any kind of date but actually means the best and unique among all. According to Fetty Wap, 1738 is the finest and the most expensive liquor in the urban district, which is the best one.
Fetty Wap's eyes
The other most talked about Fetty Wap is his eyes. He is blind from one eye and is frequently seen assuring to people that it's nothing serious.
It was an accident when he was little resulting into congenital glaucoma in both of my eyes. Luckily, only one of his eyes was saved and only one was affected.
About his eyes, he says:
"I tell everybody it's nothing because it's really nothing to me."
Trap Queen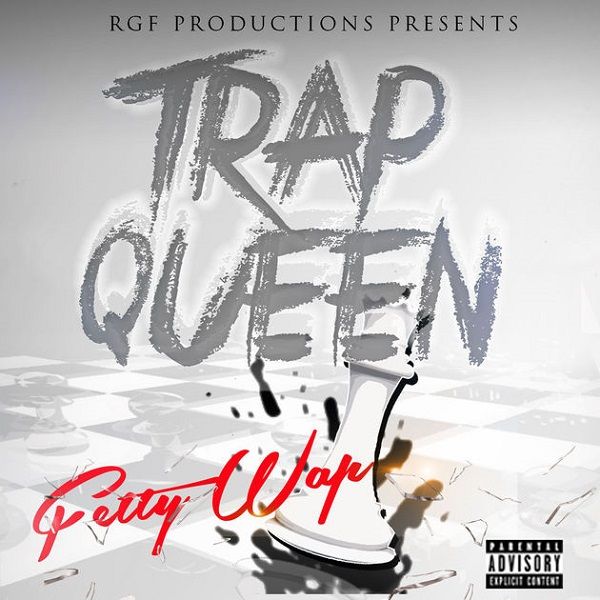 The song that made Fetty Wap one among the best rappers in the world, this song is actually inspired by a real-life person. It was about his the then girlfriend but the two of them had already split up. This song was written when the girl had to move away to continue her studies.
Besides, his dream to work with Gucci Mane also came true with this song when Gucci Mane sent the remix for Trap Queen with a guest verse.
"When Guwop came on I lost my mind… I was screaming and running around like 'Oh sh*t, I made it'. That's like your favorite basketball player popping up at your door with a ball and new shoes. You wouldn't know what to do with yourself."
What better than being noticed by your idol.
You may like to read Gogglebox's George Gilbey faces three-months of jail-term and 5 years of road ban after drink-driving!
Is at the level of Best of Best rappers Eminem and Lil Wayne
He just started to make music in 2013 and released songs in 2014 but soon he proved his capability by breaking records with "Trap Queen". He was the FIRST rapper to make his THREE songs in the Top 20 spots on the Billboard Hot 100, which only Eminem had been successful to do so in 2013. He was also one to have broken Lil Wayne's record from 2011 by making his concurrent singles reach the top 10 of the chart.
New babies soon
Fetty is a dad to three children: Aydin Zoovier (2011) with childhood girlfriend Ariel Reese, Eliza Zaviera (2015) with Lehzae Zeona and Khari Barbie (2016) with video vixen Masika Kalysha.
Some rumors also say that Amani (2016) with Elaynna Parker and Lauren (2016) with exotic dancer Turquoise Miami are also his babies.

And a new news is that he is about to be a dad to other two babies who are currently not born. According to the news, it was revealed that his ex-girlfriend Alexis Skyy is confirmed to pregnant and this baby with her is Fetty's. Also, Lezhae Zeona confirmed her pregnancy with Fetty's second child in November.
Also read Fetty Wap arrested for alleged assault! The rapper's Previous Criminal Charges! Also, read about his family
More about Fetty Wap
Fetty Wap (Willie Maxwell II) is an American rapper, singer, and songwriter best known for his single "Trap Queen", which appeared at the number two on the US Billboard Hot 2015 whose success helped him to deal with 300 entertainments. He became able to establish himself as a fine rapper and able to gain more fame and popularity. More Bio…