Why is Travis Barker Happy with Wife Kourtney's Doctor?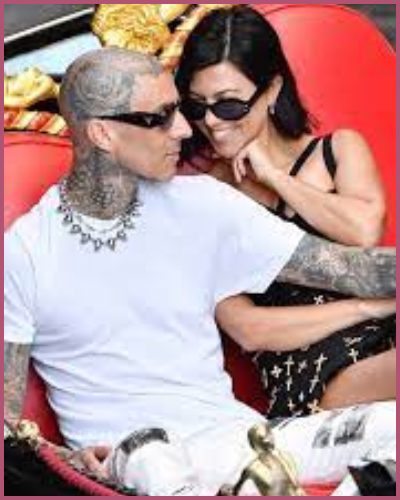 Travis Barker is happy as Kourtney Kardashian's doctor advised her to drink his semen.
Hopefully, Kourtney Kardashian will be able to conceive Barker's daughter with the suggested treatment.
Travis Barker was tired of failed multiple IVF while his wife Kourtney was undergoing and happy as she will carry a baby in her womb.
---
Travis Barker, 46 has got all that requires Kourtney Kardashian, 43 to be a mother!
The doctor wants Kourtney Kardashian to drink Travis Barker's semen to get pregnant. Will it be of any help?
Why is Travis Barker happy with Kourtney's doctor?
Latest update on Kourtney's pregnancy! The doctor suggested her drink husband's semen to treat her infertility.
Travis Barker at the same time is happy that he will be able to make his wife a mother by letting her drink his semen.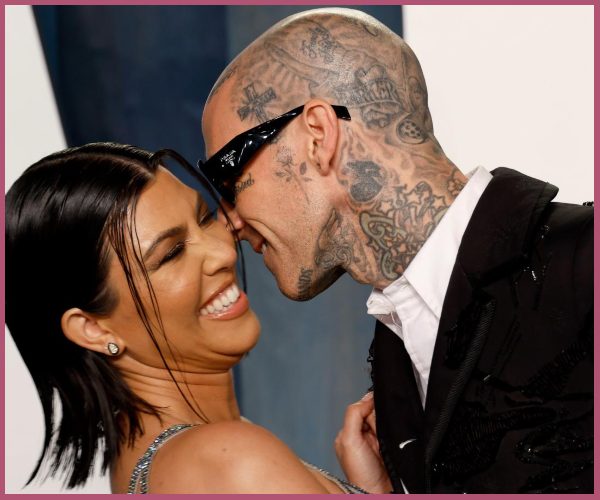 Ayurvedic guru Martha Soffer gave bizarre advice to Barker's wife to reduce her thyroid levels and increase her pregnancy chances.
After severe procedures and multiple failed IVF, Barker is happy with the hacks the Ayurveda doctor has provided to Kourtney.
Similarly, he is hopeful that his wife will move ahead of the stress she was facing using the fertility medication.
What birth techniques Travis Barker's wife has tried to date?
Kourtney Kardashian is as desperate as she sounds to have kids with her newly married husband Travis Barker.
In the recent episode of The Kardashians, Kourtney talks about her pregnancy journey. In addition to that, she reveals her IVF journey, medications, and several techniques she is ongoing to be a mother.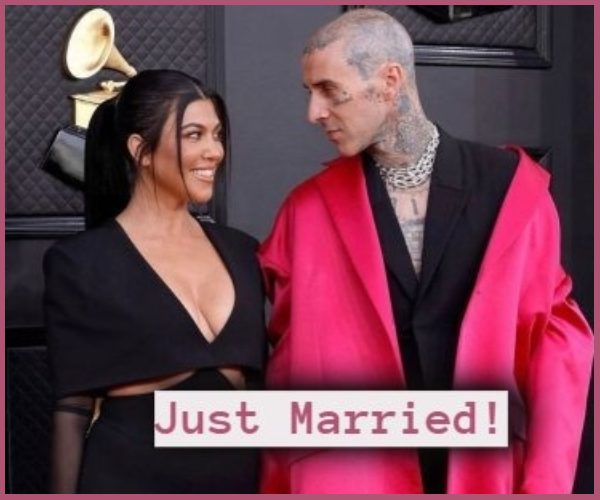 In fact, Kourtney Kardashian has been exploring wacky new-age treatments for being a mother at 43. The newly wedded wife of Travis Barker had tried Vagina steam, no-sex cleanse, and X-rated advice.
While the doctor has found a new cure for her case. Kourtney's doctor has advised her to drink Travis Barker semen for a while to boost fertility.
Also, Read about Kourtney Kardashian's Marriage With Travis Barker is Real!
Kourtney Kardashian talks about depression to Kris Jenner
Kourtney told mother Kris Jenner about this on the Hulu series The Kardashians and her ongoing doctor's appointments.
The celebrity wife of Barker is stressed about failed IVF and trying to be pregnant at 43.
"Travis and I want to have a baby and so my doctor took us down this road of doing IVF and it hasn't been the most amazing experience."
Travis Barker is not happy to listen about the complications of the medication. Moreover, they are leading Kourtney to a disturbed mental state and probably ongoing depression.
Also, Read more about A Glance at Kourtney Kardashian and Travis Barker's Legal Wedding Photos! Grand Italian Celebrations Pending
Does Drinking semen of Travis Barker make any difference?
Considering the benefits of semen, swallowing sperm decreases the risk of preeclampsia. Semen actually has soluble HLA which is beneficial even for pregnant women as per the Journal of Reproductive Immunology.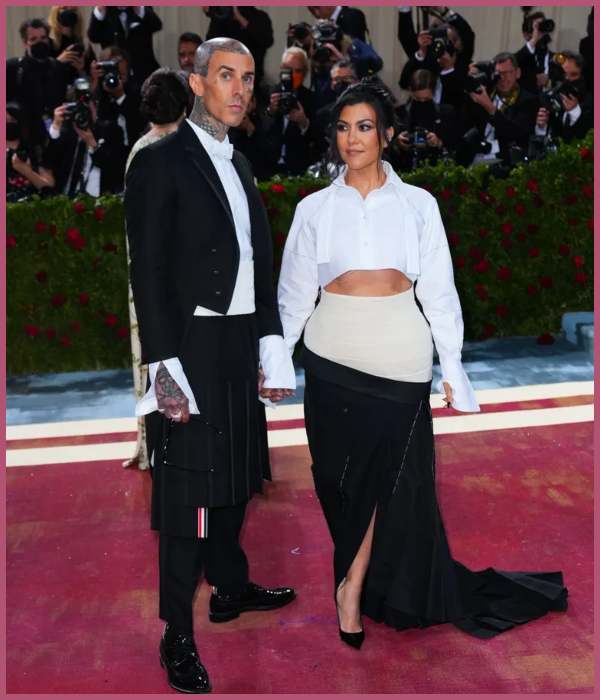 Semen includes hormones, endorphins, neurotransmitters, and immunosuppressants. Further, it possesses Fructose, Ascorbic acid, Zinc, Cholesterol, Calcium, Chlorine, and Protein.
Likewise, other components are Blood group antigens, Citric acid, Magnesium, Vitamin B12, Phosphorus, and others. Let's see if drinking semen is helpful for the pregnancy of Travis Barker and his wife.
Also, Read more about Tyler Lepley and Miracle Watts are Thrilled to Announce their first Pregnancy!