Travis Kelce Opens Up About How His Relationship with Taylor Swift Began!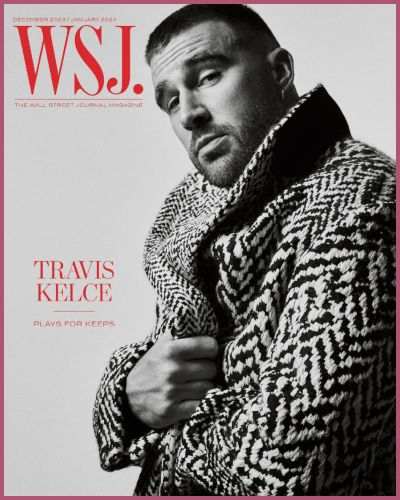 Travis Kelce opened up about the early days of his relationship with Taylor Swift.
The Kansas City Chiefs tight end revealed the "Anti-Hero" singer texted him after someone played Cupid.
Kelce proved he was serious about Swift by flying to Argentina to see her perform during the kickoff of her international tour.
---
Travis Kelce gets candid about Taylor Swift romance
After much speculation, Travis Kelce finally opens up about how his relationship with Taylor Swift started. Like many fans' predictions, it did not start with a friendship bracelet.
The Kanas City Chiefs tight end did everything he could to get noticed by the Grammy winner during her performance at the Arrowhead Stadium. Finally, he conveyed his message through someone in her inner circle.
In an interview published with WSJ Magazine on Monday, Kelce said,
"There were definitely people she knew that knew who I was, in her corner [who said]: 'Yo! Did you know he was coming?' I had somebody playing Cupid,"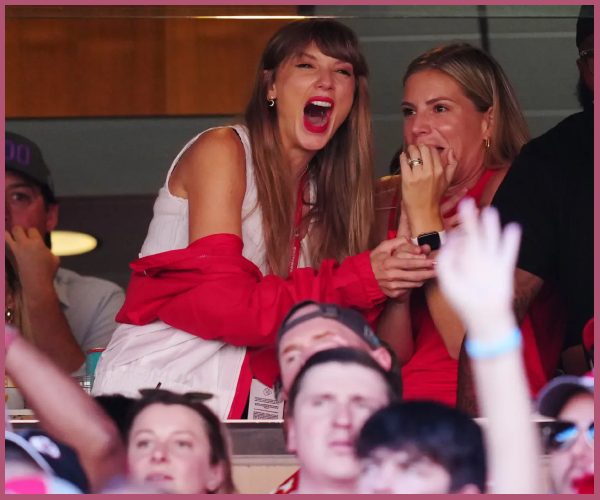 Even Travis himself doesn't know who was the matchmaker but everything changed when he got a text one day. After he looked down at his phone and saw Swift's text, he was on cloud nine.
The athlete recalled,
"[The Cupid] told me exactly what was going on and how I got lucky enough to get [Swift] to reach out,"
He admitted that some of the Red singer's family members helped him out without even realizing it. He spilled,
"She'll probably hate me for saying this, but … when she came to Arrowhead [Stadium], they gave her the big locker room as a dressing room, and her little cousins were taking pictures … in front of my locker,"
Also, Read Kayla Nicole addressed her breakup with Travis Kelce amid his relationship with Taylor Swift
Taylor is devastated after losing a fan
While we assumed that the couple's first date took place at Kelce's Kansas City Chiefs game in September, he confirmed that they already had a dinner date before she showed up.
He said,
"When I met her in New York, we had already kind of been talking, so I knew we could have a nice dinner and, like, a conversation, and what goes from there will go from there,"
Since their relationship started, Kelce and Swift's relationship has only gotten more and more serious. The football star even flew to Argentina to watch her perform in Buenos Aires.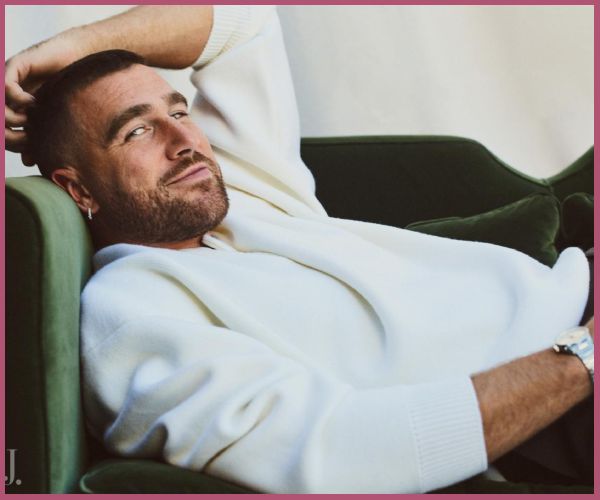 After the concert, the You Belong with Me hitmaker was snapped running backstage into her beau's arms before kissing his lips.
The Miss Americana documentary subject canceled one of her performances in Rio after one of her fans died from extreme heat.
Swift posted on social media,
"I'm not going to be able to speak about this from stage because I feel overwhelmed by grief when I even try to talk about it,"

"I want to say now I feel this loss deeply and my broken heart goes out to her family and friends. This is the last thing I ever thought would happen when we decided to bring this tour to Brazil."
Also, Read Travis Kelce Denies Pushing Girlfriend Taylor Swift's Security Guard During NYC Date!