Travis Scott Allegedly Punched A Man In The Face And Caused $12K Worth Of Damage!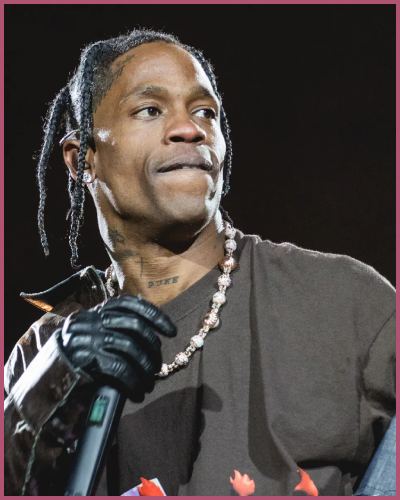 Travis Scott allegedly punched a guy in the face in a Manhattan club on Wednesday and did $12K worth of damage to an audio speaker and a video screen.
New York Police are searching for the rapper for questioning. 
---
Travis Scott allegedly punched a man in the face and caused $12k worth of damage
Travis Scott is wanted by the police! The New York Police Department is currently investigating an incident that took place at Nebula nightclub, where Don Toliver hosted an after-party following his performance at Irving Plaza.
Attendees reportedly included Travis Scott and Sheck Wes, who allegedly caused $12,000 worth of damages during a fight with a 52-year-old man. The nightclub confirmed the incident to Rolling Stone.
According to police, a sound engineer who works at Club Nebula claimed that he had a verbal argument with Scott that later turned physical around 2 a.m. The victim, who didn't show any visible injuries, alleged that Scott punched him in the face and damaged an audio speaker and a video screen.
The victim refused medical assistance, and the suspect left the scene in a car. The investigation is still ongoing.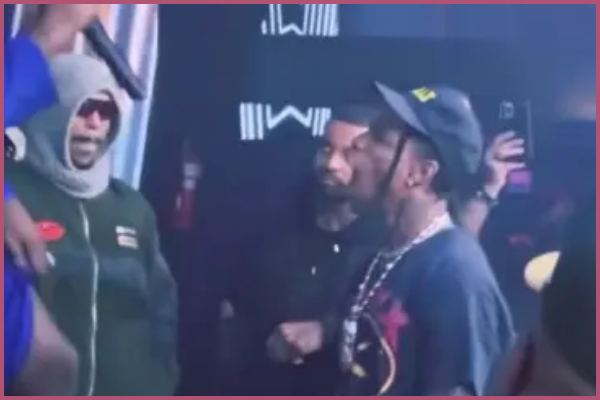 Also, read: Kylie Jenner and Travis Scott sparked breakup rumors after spending the holidays apart
Scott's lawyer, representative, and club management have all released statements
A spokesperson for Travis Scott, as well as club management, the musician's lawyer, and a talent booker who organized the after-party, all released statements regarding the incident.
The four individuals claimed that the situation was exaggerated, with three of them characterizing it as a "misunderstanding." However, none of the statements directly addressed the accusations of Scott's alleged physical involvement in the incident.
Scott's attorney, Mitchell Schuster said in a statement:
"While this is clearly a misunderstanding being blown out of proportion by clickbait and misinformation, we are actively working with the venue and law enforcement to resolve and set the record straight. We are confident our client will be cleared of any wrongdoing."
Ritchie Romero, the managing partner of Club Nebula, told ABC News.
"This is blown completely out of proportion. It was a great night."
Dorian Harrington, the talent booker who booked Don Toliver to host his after-party at Club Nebula said,
"This is a total misunderstanding, and what I saw on stage doesn't reflect what I read in the news. The music and the night turned out great and everyone left peacefully."
When NBC News attempted to get a comment from the victim, the sound engineer, at his home in New Jersey on Wednesday morning, he appeared to be present but did not respond when they knocked on his door.
Travis Scott has a history of being a 'bad boy'
Travis Scott has a history of being a 'bad boy'/ One of the most well-known incidents involving Scott was the Astroworld festival tragedy that took place in Houston, Texas in 2021. Ten people were killed, and around 300 others were injured in a stampede toward the stage.
Despite intense criticism for continuing his performance while bodies were being removed from the crowd, Scott maintained that he could not have anticipated the severity of the situation at the time.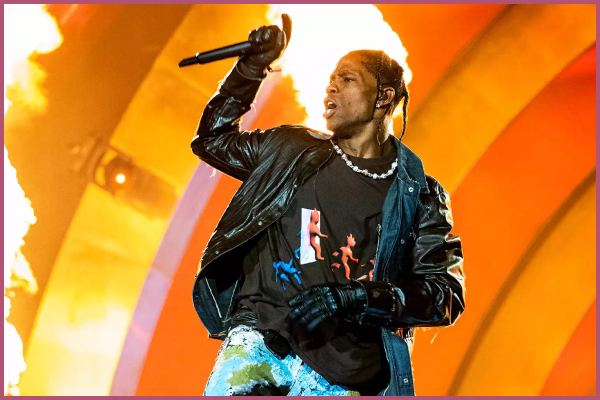 Moreover, in previous years, he had also faced legal trouble for inciting fans to rush the stage at events like Lollapalooza in Chicago in 2015 and the Walmart Arkansas Music Pavilion show in Rogers in 2017, leading to disorderly conduct charges.
Additionally, Travis was caught on camera in 2015 instructing the crowd to harm a fan who had attempted to take his shoe at a concert in Switzerland. He was ordering the fans to "f—k up" the fan.
In 2017, he was sued after a fan at his Terminal 5 show in Manhattan was paralyzed due to a surging crowd, with the victim claiming that Scott ordered his security to bring him on stage to give him a ring as compensation.
You may also like to read: Exclusive Photos Of Ex-Couple Kylie Jenner and Travis Scott's Son Aire Revealed!