Do You Know Travis Scott's Gifts to Kylie Jenner?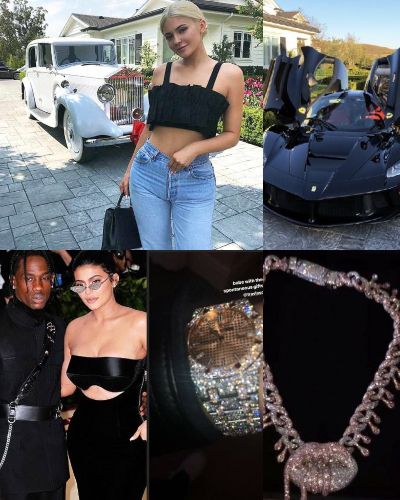 American rapper Travis Scott's started dating a model, and media personality, Kylie Jenner in 2017. They both are celebrities and have many fans and followers all over the world.
They care and love each other. That's why they love to give gifts to each other. Most of the gifts are expensive and unique. They mostly exchange gifts on their very special occasion like birthdays, anniversaries, etc.
If you want to know the gifts that Travis gives to Kylie. Then, here are 5 expensive gifts that Travis gifts to his beloved woman Kylie.
1. Ferrari – $1.4 million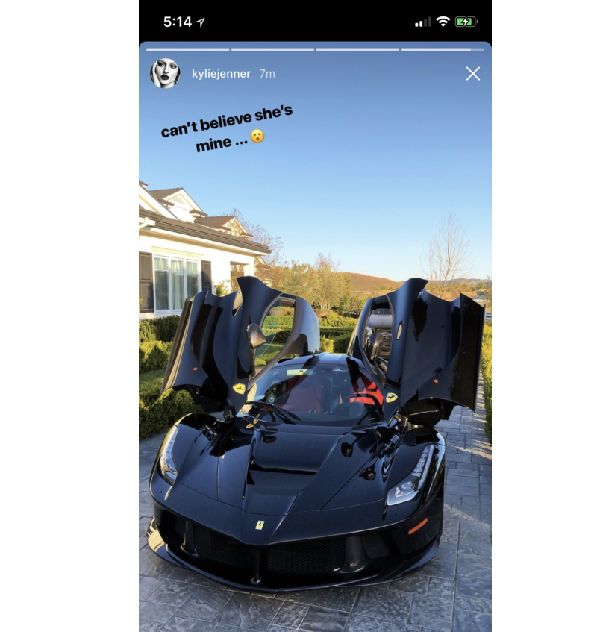 When kylie gave birth to their daughter Stormi Webster, in 2018. Travis gave her a flashy black Ferrari as a present. It is worth $1.4 million. She posted a caption with a photo of a shiny black Ferrari, "can't believe that's mine…", on her Instagram stories. She is really happy to get a gift from his love Travis.
2. Travis gifts kylie a classic Rolls Royce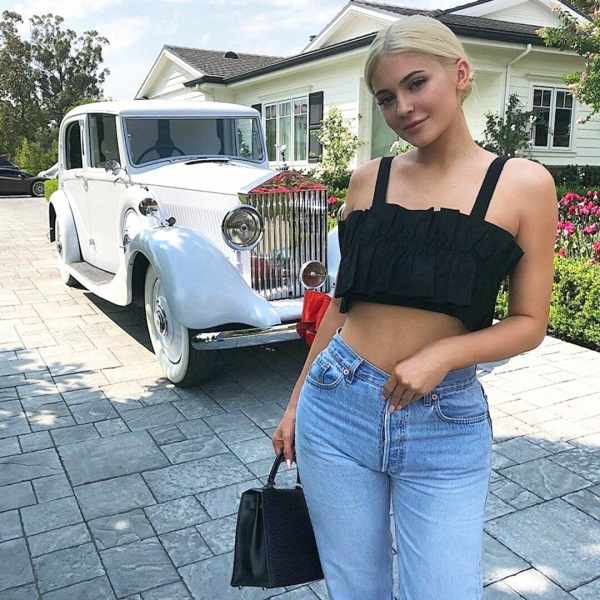 Kylie got another gift from Travis, which is a luxury car, Classic Rolls Royce, on her 21st birthday. This vintage classic-looking luxury car is so awesome and unique. Its worth is $320 k. She also posted on her social media that, she is so grateful to receive such a gift from her men.
Also read: Is Kylie Jenner married? 'Stormi, I love you and wifey, I love you' – Travis Scott!
3. Lip-shaped Diamond Kylie Necklace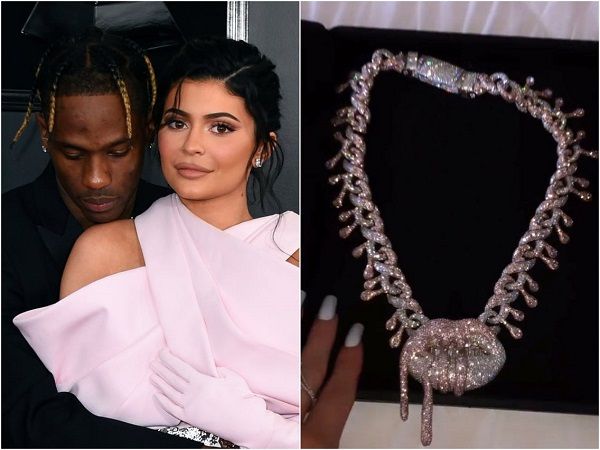 This Lip Shaped diamond necklace is a gift from rapper Travis to Kylie, on her 22nd birthday. This gift makes her special birthday more special. It is worth around $500. Expert Michael Fried also said this custom design piece of Diamond necklace is probably more than a half-million dollars.
4. Kylie received a diamond watch from his babe Travis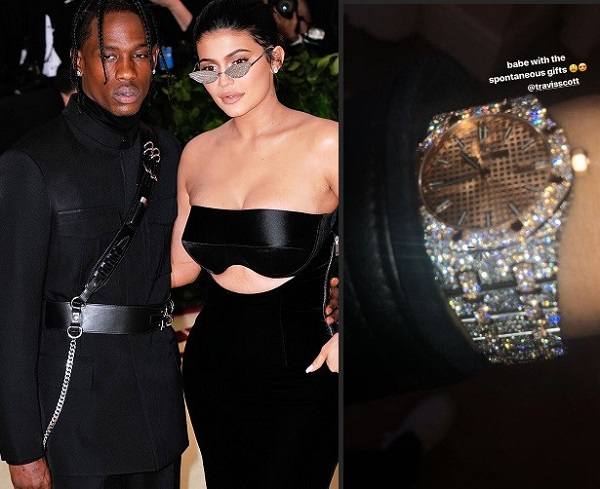 In May 2019, he gave a beautiful diamond watch to Kylie, crafted by Jason of Beverly Hills. It is probably worth around $100k, with all of its customization made in this watch. She shared a caption that 'babe with the spontaneous gifts @travisscott', with an image of a beautiful diamond watch, on her Instagram stories.
5. Diamond Butterfly Necklace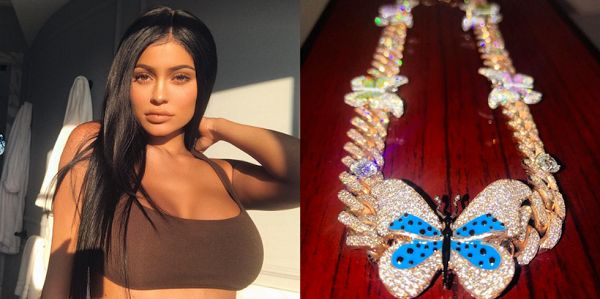 Kylie received another custom piece of Jewelry, a diamond Butterfly Necklace, from Travis. This Gorgeous Diamond Butterfly Necklace is worth around $60k. Travis gave this present on her 23rd birthday. She is really happy to wear this Necklace and celebrate with her loved ones.
Also read Kylie Jenner Holidays In The Most Luxurious Places And Resorts With Her Daughter, Family, Friends!