Trevor Lawrence and Marissa Layne Mowry are engaged last weekend!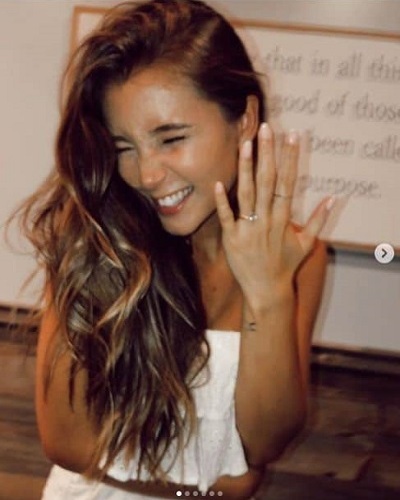 Clemson Quarterback Trevor Lawrence has double joy! Firstly, he will soon become a highly-paid NFL quarterback. And secondly, he has got engaged. And will soon get married!Last weekend, he proposed to his girlfriend Marissa Layne Mowry who said yes.
Trevor Lawrence engagement
The quarterback of Clemson Tigers team Trevor Lawrence is a happy man. He was dating girlfriend Marissa Layne Mowry. And now he decided to take his relationship to the next level. He proposed to Marissa last weekend. She has accepted his wedding proposal and the two are set to get married soon.
The couple has been in a relationship since their high school days. Trevor took to taking up football as his career and opted to join Clemson. Marrisa is also an athlete. She is a soccer player and is with Anderson University in South Carolina.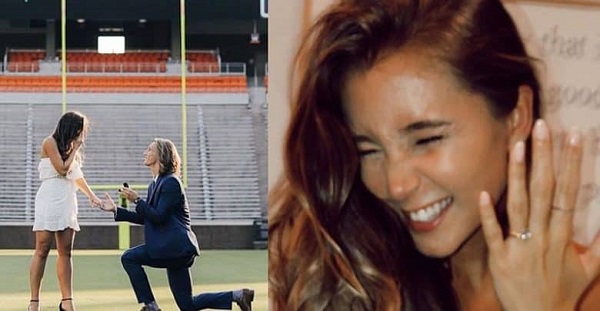 The couple's relationship was no secret. Everyone was aware of it and they used to post a number of photos of them together on their Instagram.
Marissa Layne Mowry shows off her engagement ring
The fiancee Marissa Layne Mowry was so excited about this engagement that she wanted the world to see her new engagement ring that Trevor gifted her. On Saturday 18 July 2020, she took to her Instagram to display her sparkler to her fans. Marissa also uploaded photos and videos of the engagement function. The ring is an impressive one and she wrote:
"Woke up feeling like this-overwhelmed and full of JOY!"
She added:
"Someone pinch me…"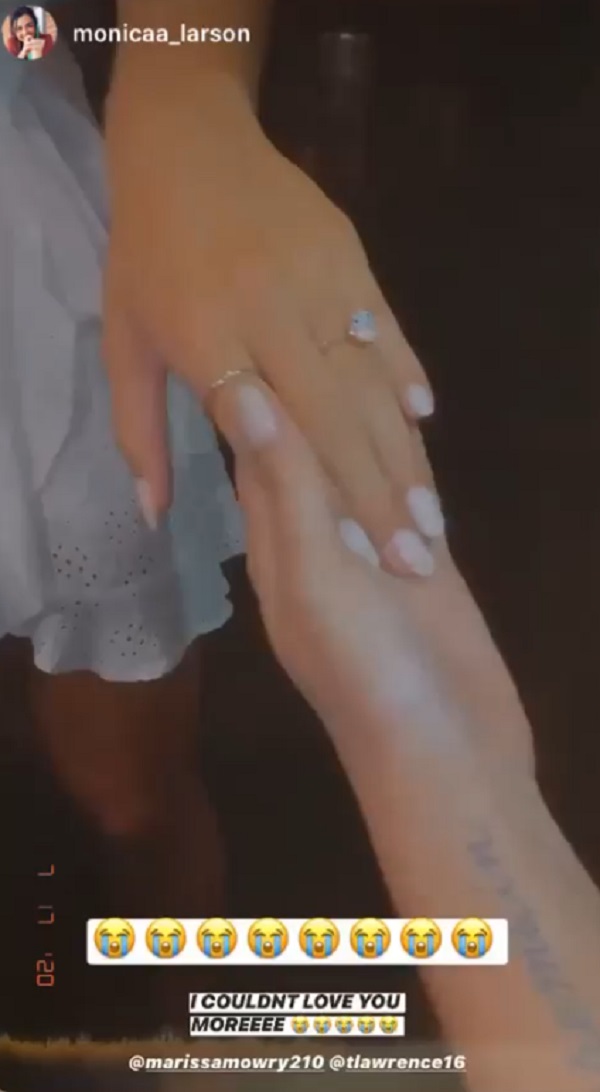 Marissa is 20 years old and is also an Instagram star. She posts personal and modeling photos on it. Additionally, her popularity soared due to her lifestyle and adventure photologging. It was in October 2012 that she uploaded her first photo on her Instagram. Currently, she has over 70k followers on this social media platform. She has a height of 5 feet and 3 inches. And her hometown is Cartersville. Her parents are Steve and Kelly Mowry. She is going to complete her studies in Public Relations from Anderson University.
Trevor and his career and life
Trevor is the long-haired handsome football player who plays quarterback for Clemson Tigers. Prior to this, he played for Cartersville High School located in Georgia. He joined Clemson midway in his freshman year.
Trevor is one of the best quarterback and had led his team to an undefeated win at National Championship Game over Alabama. Even in his sophomore year, he got accolades for his team. He will be recruited in 2021 NFL draft. Considering his great talent and high performance, he is likely to get the best team and a high pay for it.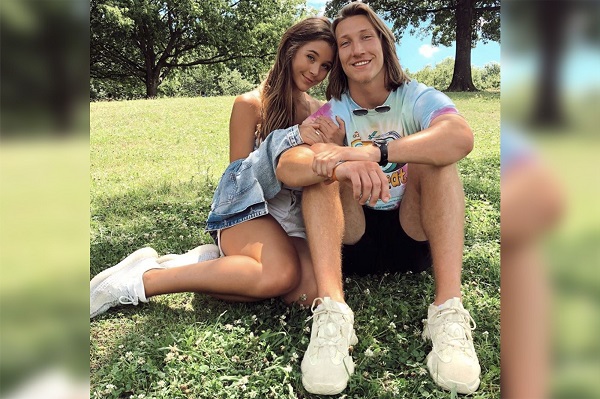 Trevor hails from Knoxville in Tennessee and is 20 years of age. His parents are Jeremy and Amanda Lawrence. He is second in birth order and has an elder brother in Chase. His younger sister is Olivia. He loves fishing and is a Christian.
Click to read more on Nicola Peltz: Get the complete details of her engagement ring and yellow engagement dress!