Here is Trevor Lukather and Madison Cain L.A.'s wedding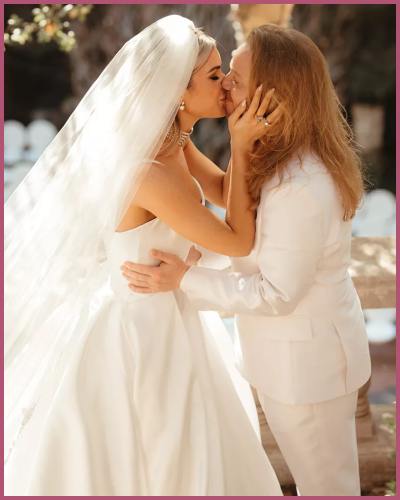 Madison Cain walked down the aisle with her fiance Trevor Lukather after four years of dating
The two got engaged in October 2020 in front of close friends and family
The wedding ceremony tied the knot in a romantic ceremony on Saturday at The Houdini Mansion in Laurel Canyon, Los Angeles
---
Trevor Lukather and Madison Cain are officially husband and wife
Trevor Lukather, the son of Toto guitarist Steve Lukather, got married to the daughter of Journey keyboardist Jonathan Cain, Madison Cain.
The beautiful couple took a milestone in their relationship after four years of dating. The wedding ceremony took place on Saturday at The Houdini Mansion in Laurel Canyon, Los Angeles.
The 29-years old singer and model told PEOPLE,
"It's the kind of love that I dreamed about as a little girl, and words can't describe the gratitude I feel to have found him and to be his wife," Madison, a singer, model and real estate agent,"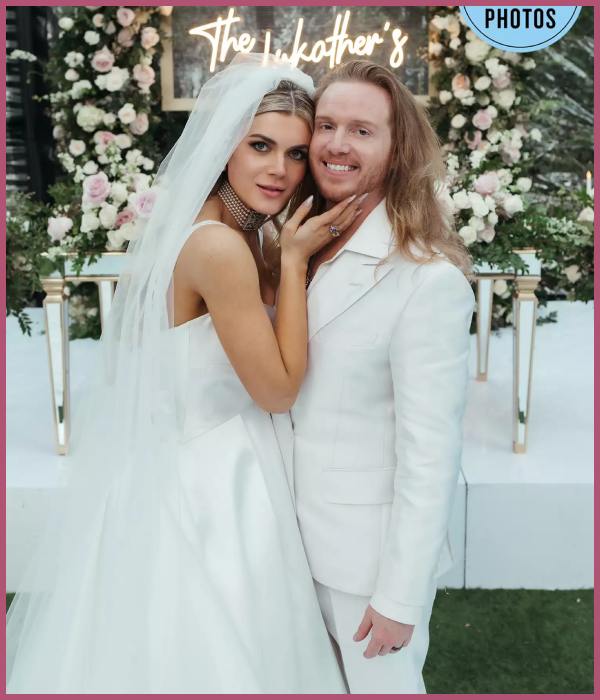 Their wedding was officiated by their family friend Dave Stround in front of 190 guests in a romantic black tie-themed fete. Steve Lukather's son, Trevor, then went on to say,
"I used to feel marriage was out of the cards for me. My parents divorced when I was 3, so I don't have any memories of them being together,"

"[But] when you know, you know. Madison has made me the best version of myself. She is my rock in life."
Also read See how wedding planner Kristen Gosselin designs her own elegant wedding day 
Trevor and Madison got engagement in October 2020 in front of close friends and family.
Wedding attires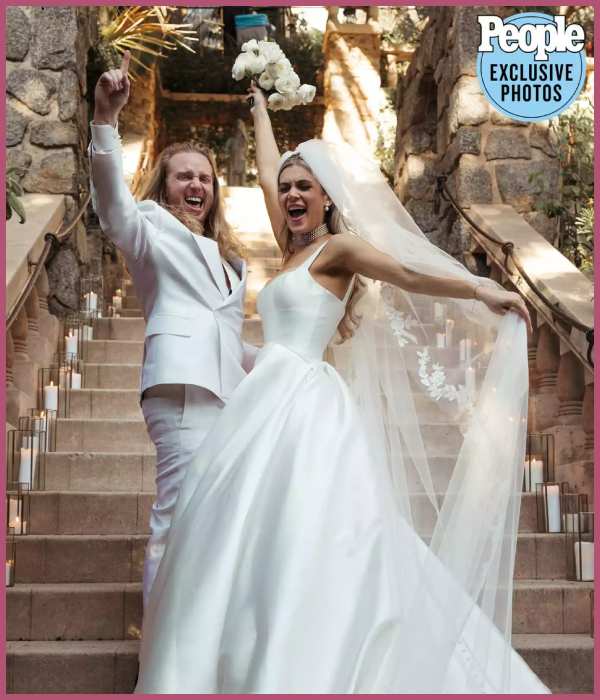 The bride, 29, looked stunned in an Estee Couture gown she bought from Panache Bridal in Pasadena, California. Trevor, on the other hand, wore a custom silk suit by Josh Kercher.
Madison gushed about her wedding dress,
"It's chic, timeless, sophisticated glamour and I just feel so comfortable and beautiful in it. I cried as soon as I put it on and knew this was the dress."
She also acknowledge that she wore the same necklace her mother wore on her own wedding day. Also, she designed Madison's wedding bands.
Moreover, Madison's engagement ring and Trevor's wedding ring, necklace, and cufflinks were designed by Layna Friedman.
Also read I'm A Celeb's Jill Scott is Finally planning wedding with Shelly, her Fiancée of 2 years!
More about the wedding
After the ceremony, the newlywed couple hit the floor to "In Your Eyes" by Peter Gabriel, inspired by Madison's childhood love for the movie Say Anything. She says about the song,
"I remember watching 'Say Anything' as a little girl with John Cusack holding the boombox, and I thought, 'I hope someday I'll find a man that would want to do that for me,'"
She continued,
"So, to have our first dance as husband and wife to that song is pretty surreal."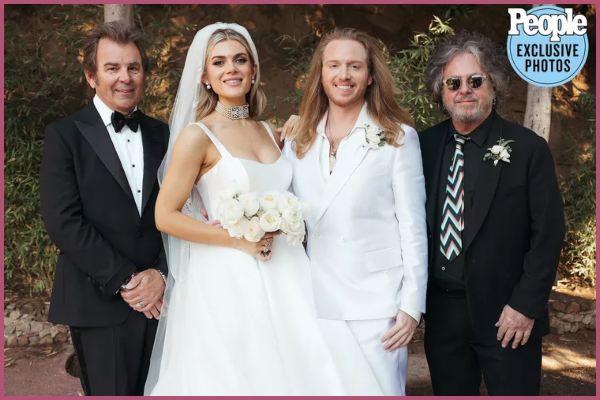 Her mother served as the couple's wedding planner with Elizabeth Fullerton Cain Designs. The wedding decoration included garden roses from Terri Yang at Love Note Events. They also splashed their specially designed logo on the dance floor.
Furthermore, the newlywed jetted off to St. Lucia for their honeymoon. Madison gushed about her now-husband Trevor Lukather, saying,
"Trev is my best friend, soulmate and love of my life. The unconditional love he's shown me every day has profoundly helped me grow into the woman I always wanted to be, cherishing me for all that I am in my most authentic self."
Also read American Country Singer Jake Flint Dead at 37 Just Hours After his Wedding to wife Brenda!