Trevor Noah says he's cuomosexual. What does that mean?
Trevor Noah checked in with The Ellen DeGeneres Show to talk about how he's been doing under quarantine. During their conversation, he said that he'll truly know if he's crossed a line. He said,
"That is when I say I will truly have given up, is when I cut my own hair,"
Similarly, he added,
"I feel like that's the moment in life when you feel like you've made a major life change, when you cut your own hair."
Trevor joked about how he is becoming a "Cuomosexual" after watching New York Governor Andrew Cuomo's handling of the coronavirus crisis. Cuomosexual was first coined by Bradford Sherman who also created the Rivers Cuomo-related Facebook group.
Cuomosexual means a person who is possibly attracted to a Cuomo person. In this case, Noah is Cuomosexual for Andrew Cuomo. Another person who claims to be Cuomosexual is American comedian Randy Rainbow.
Also read Is ASAP Rocky gay? Spaceghost Purrp opens up about ASAP's sexuality!
Daily Social Distancing Show with Trevor Noah
After the production shutdown, The Daily Social Distancing Show with Trevor Noah was one of the first of the late-night shows to return to television. It airs weeknights at 11 pm on its online and social channels.
On his show, he said that he doesn't like much of what Donald Trump is doing to protect the country during the pandemic. He said that President Trump is like Eminem in the song Stan. Trump said he disagreed with Georgia Governor Brian Kemp's decision to open up certain businesses in that state soon.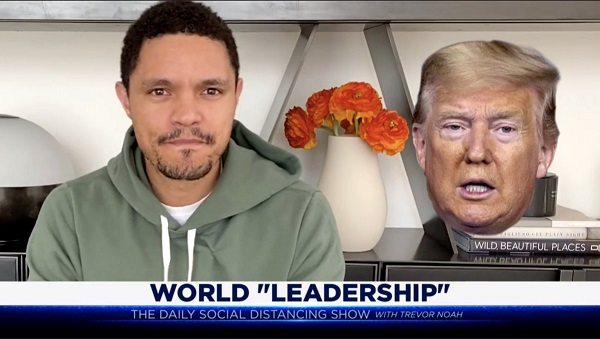 Likewise, he also took issue with Trump not knowing the name of a scientist dismissed from his job who was working on a coronavirus vaccine. Trevor said,
"If you have time to watch reruns of baseball, you have time for anything,"
Is Trevor single?
Trevor Noah is single at present after his break up with girlfriend Jordyn Taylor. They started dating back in 2015. They were seen in many red carpet events. Similarly, they met at one of his comedy show in New York.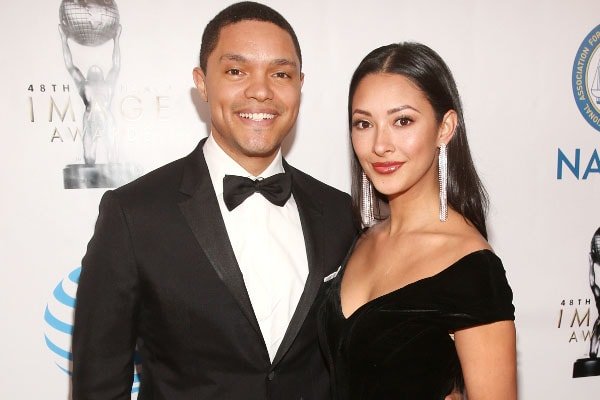 Also, they shared a luxury duplex penthouse on the Upper West Side of Manhattan. But their relationship ended in the Summer of 2018. The reasons for their breakup is unknown.
Before Jordyn, he was dating Dani Gabriel in 2014. There were rumors of their engagement. But their relationship ended due to his busy schedule.
Also read Why are Ty Pennington and his girlfriend Andrea Bock not married despite twenty years of dating?
Short bio on Trevor Noah
Trevor Noah is a South African comedian. He is also known as a writer, producer, political commentator, actor, and television host. He is known for performing in The Daily Show on Comedy Central as the host since September 2015.
Noah is a polyglot, he speaks English, Xhosa, Zulu, Sotho, Tswana, Tsonga, Afrikaans, and some German. Read more bio…
Source: MSN, ET Canada, Deadline