Tristan Jarry, Pittsburgh Penguins goaltender has proposed to his girlfriend Hannah!
It was a big day for the couple, Pittsburgh Penguins goaltender Tristan Jarry and his girlfriend, Hannah. He proposed to her and she said yes! The two are engaged now and making plans for their upcoming wedding! Tristan shared the news on his social media and Hannah also showed off her new engagement ring!
Tristan Jarry is engaged to girlfriend Hannah
The goaltender of Pittsburgh Penguins, Tristan Jarry has proposed to his girlfriend, Hannah. The happy fiance shared the news of his engagement on his social media for his 21.6k followers. He posted a photo of the two smiling to the camera. And in this adorable pic, Hannah was showing off her new engagement sparkler to the camera. Tristan captioned this pic:
"She said yes ❤️"
Both look good in their dark-shaded winterwear. Tristan is wearing a grey-colored winter cap and grey T-shirt. He has topped this shirt with a furry-collared jacket which is black in color. On the other hand, Hannah is wearing a black-colored beanie cap and a black jacket with a furred collar. Her ring has a large squarish diamond in the center on a medium-sized band of precious metal.
Tristan and his career
The Canadian native was born on 29 April 1995 and is now 25 years of age. He hails from Surrey in British Columbia of Canada. He started playing with the Edmonton Oil Kings at the 2011-2012 WHL season. In 2013, he was the Team Cherry's Player of the Game since he managed to stop all the 16 shots fired at him. He is also a star player at the 2013-2014 WHL season.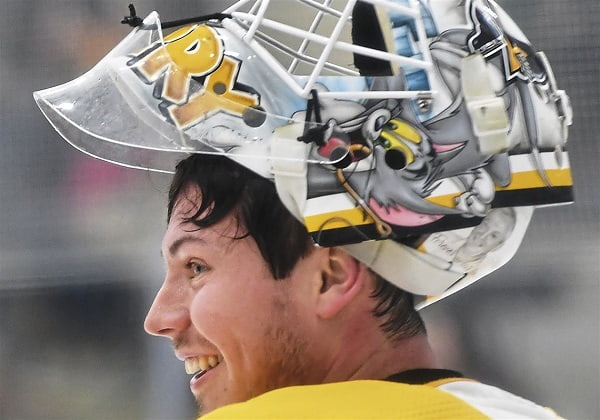 On 7 April 2015, he joined Pittsburgh Penguins. He first played in September 2016 and later in 2017 he was named to the all-star game. He has been doing very well at the team and in 2018-2019 also underwent training at the camp. This October, he has signed a three-year $10.5 million contract with Penguins.
The future of the career of Tristan
A lot of hope is pinned on Tristan since he is an excellent goaltender at the ice hockey. He is a legitimate NHL starter. His level is above-average in the game and can impressively handle the puck. He has also good rebound control.
His personality of being a bit laid-back gels well with his position in the team. He had this attitude even when he was a child and continues to possess it even today. But Tristan is not lazy and hs put in a lot of efforts in the last 2 seasons.
Also, read Stacey Solomon is engaged to her boyfriend Joe Swash! She displays her huge engagement ring!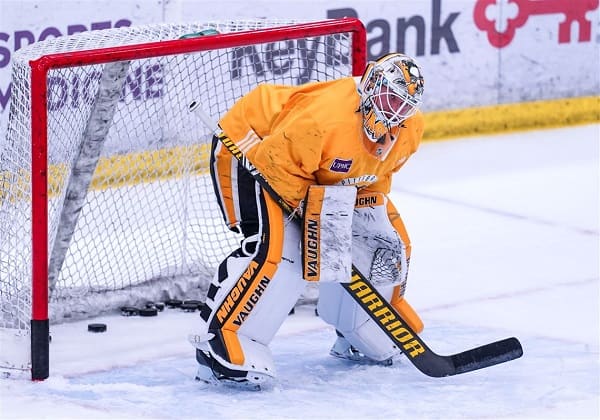 Critics of ice hockey feel that he will have a flourishing career. They are heaping praises of him. Since the exit of Matt Murray, the pressure is now on Tristan Jarry. And observers of the game feel that he will do well despite the pressure. There are some who buckle down with pressure but there are also some who shine as the spotlight comes on the. Tristan seems to belong to the second category. He will have a good season that starts 13 January 2021 and will be a good NHL goaltender for a long time.