Tristan Thompson is Paying Child Support to Maralee Nichols for son Theo!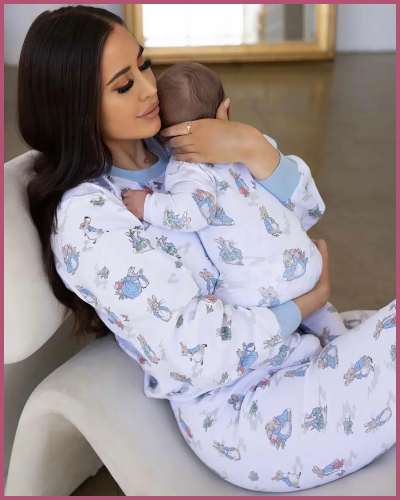 Tristan Thompson is paying Maralee Nichols the child support for their son Theo. 
Maralee Nichols is the girl with whom Tristan cheated on Khloe Kardashian in 2021.
NBA player Thompson is currently ongoing a family court lawsuit on the matters of his son Theo.
---
Amidst the legal battle going on between Tristan Thompson and his baby mummy Maralee Nichols, he is duly paying the child support amount.
Is Khloe Kardashian's ex Tristan doing his Father's duties Properly?
Khloe's ex Thompson via a legal letter through an attorney on 18th August 2022 revealed that he is timely paying child support amount to Maralee Nichols. The letter reads,
"The NBA free agent is paying, and has paid, child support to Ms. Nichols retroactive to the date she delivered the child."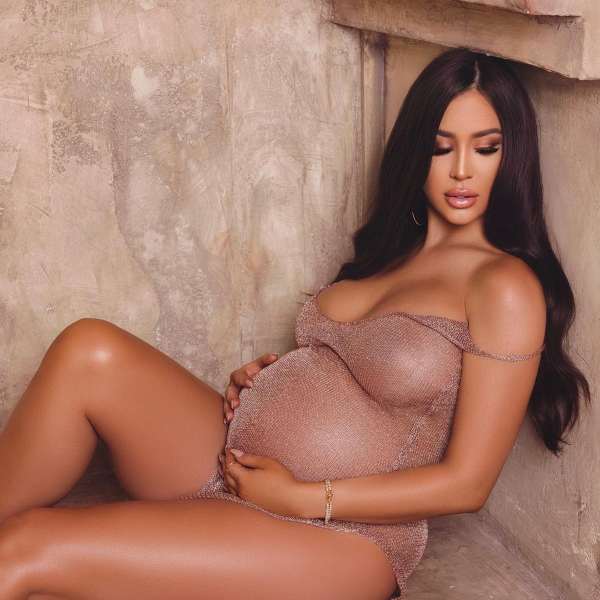 Nichols who is parenting Thompson's child, son, Theo, born on Dec. 1, 2021, has filed a child custody and support case with him. She had previously told that Thompson had not provided any financial aid and had done nothing for his son.
"Tristan has still made no attempt to meet his 8-month-old son, Theo. It was not until recently that Tristan started paying child support."
The basketball player has repaid all the dues that she had raised the baby alone to date. Financial assistance cannot make him a good father unless he bonds with his baby boy.
Also, Read Lesbian Soccer Stars Ashlyn Harris and Ali Krieger Welcomed Second Baby, Son Ocean!
How many kids does Tristan Thompson have?
Tristan Thompson is a father to three sons, and one daughter. His older son Prince Thompson, 7 was born in 2016 with his then-girlfriend Jordan Craig.
The social media influencer, model, and lifestyle vlogger ex-girlfriend of Tristan, Jordan Craig was romantically linked with him for 2 years.
He then gave birth to daughter True Thompson with Khloe on April 12, 2018 (age 4 years) at Cleveland Clinic – Hillcrest Hospital, Ohio. Khloe Kardashian also has a surrogate baby with ex Tristan Thompson whose name is not decided yet.
Also, Read Britney Spears's Former Spouse Kevin Federline's Comments On Her Relationship With Her Sons!
Who did Tristan Thompson cheat Khloe Kardashian on? Detail on baby Theo Thompson
Tristan Thompson welcomed a baby boy Theo Thompson with Maralee Nichols cheating on Khloe on Dec. 1, 2021. According to Nichols, Tristan on his 30th birthday weekend had made her pregnant behind Khloe's back.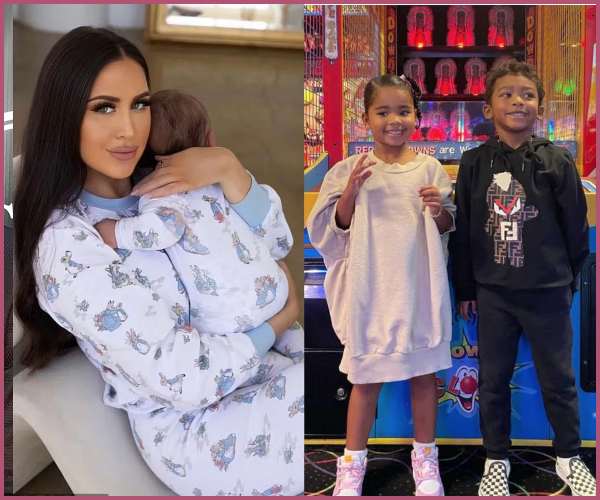 Thereby, Nichols had filed a paternity lawsuit against Thompson, 31, in June 2021 for child support which Tristan denied until DNA proved that Theo is Tristan's son. Immediately after knowing the truth, Tristan announced,
"Today, paternity test results reveal that I fathered a child with Maralee Nichols. I take full responsibility for my actions. Now that paternity has been established I look forward to amicably raising our son."
Also, Read Gigi Hadid and Zayn are Doing Parenting Duties Well Despite not Being Together!