RIP Tristen Nash! WWE legend Kevin Nash mourning on son's untimely death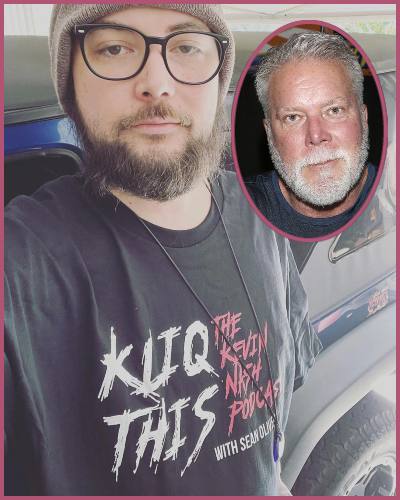 Tristen Nash was the son of iconic WWE wrestler and Hall of Famer Kevin Nash
He passed away at the age of 26
Kevin is inconsolable over the passing of his 26-years-old son Tristen
---
Tristen Nash, the son of Kevin Nash passed away at the age of 26
Tristen Nash, the son of iconic WWE wrestler and Hall of Famer Kevin Nash, is no longer with us.
Professional wrestling reporter Sean Ross Sapp took to Twitter to confirm the news, on Thursday, October 20. The tweets read,
"On behalf of Kevin and Tamara Nash, I have to unfortunately report that their son Tristen Nash has tragically passed away at the age of 26,"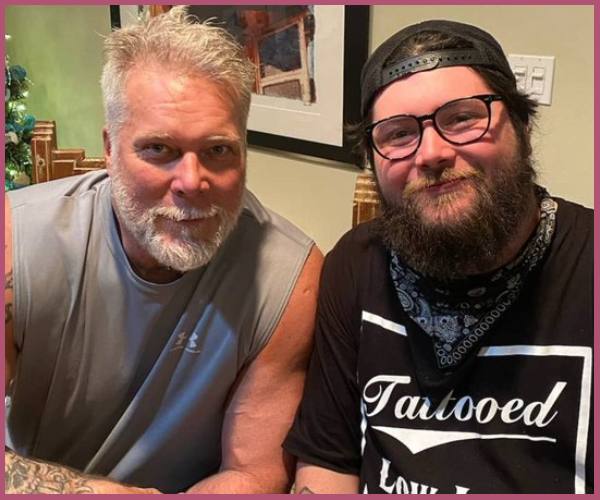 Sapp revealed that the father and son duo were "enjoying their time together" while working on Kevin's new podcast, Kliq This. Unfortunately, Tristen died at a young age, 26.
In addition to his work on his father's podcast, Tristen performed in the musical performance The. Builders.
Sapp urges fans to respect the privacy of the Nash family during this difficult time. In addition, Tristen's cause of death has not yet been disclosed.
Also read Basketball Wives star Brooke Bailey mourning on tragic death of daughter Kayla Bailey
The bond between Kevin and Tristen
Kevin Nash is inconsolable over the passing of his 26-years-old son Tristen. In April, he posted a picture of Tristen on Instagram and referred to him as "my reason for living."
Well, how Kevin is dealing with right now is beyond words.
Our team conveyed condolences and tributes through our hearts to the beloved Tristen and to the Nash Family.
Similarly, Tristen posted a picture of his father, who was seated at a table with headphones on in front of a computer, appearing to be recording an episode just days before he passed away.
Also, he simply captioned the post,
"Doin' that thang. #kliqthis#podcast#nash,,"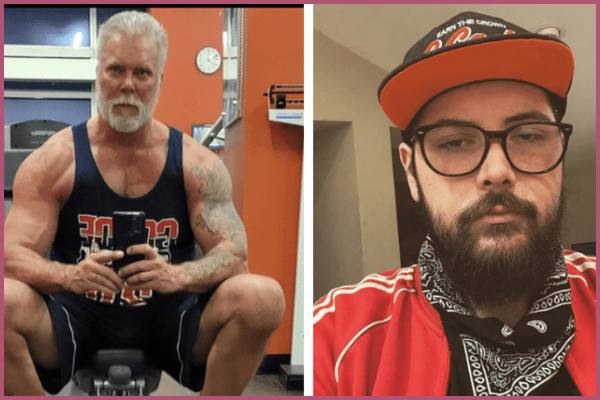 When a fan questioned, "Who's legs are those?" in the comments section. Tristen hinted at having a close relationship with his father by replying,
"just a big strong guy that I have tattooed on my leg."
After that, when another one mentioned Tristen as the podcast's executive producer, he responded,
"I'm just one of the workers. I make it work on the Nash end."
The wrestling community paid tribute to Tristen
The WWE legend, his friends, and fans are all shocked to learn about this heartbreaking news. Kevin's Kliq This podcast co-host Sean Oliver reacted to the news via Twitter,
"I met a great young man this year named Tristen. He worked with me and his dad on a podcast we have, and proved to be smart, sweet, savvy, witty, and mature beyond his mere handful of years. There were big things coming for him, but it was not to be,"
The message then continued,
"The unfairness of our short time on earth rears it's ugly head again & we are rendered speechless. To steal a heart so pure, full of potential, is cruelty beyond understanding. Won't try. I have his last text to me: "Love you man." I read it 50 times in 2 days &, T, I'm gonna read it a lot more. #T."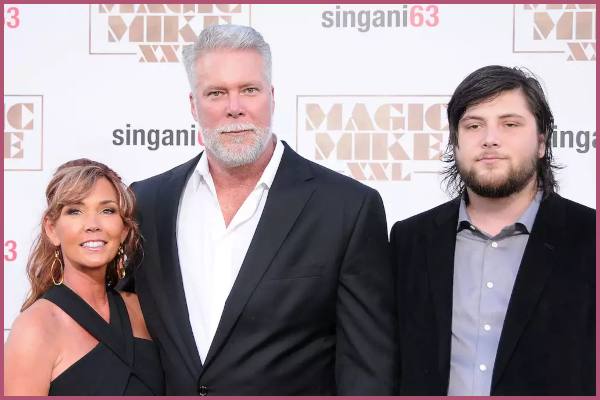 Similarly, Nash's former colleague and fellow WWE icon Mick Foley express his condolences via Twitter,
"God, this is just awful news. My heart goes out to @RealKevinNash his family and friends. Praying that fond memories of Tristen will be a source of comfort to you. RIP Tristen Nash."
Also read Chrissy Teigen Revealed that Her Son Jack's Death was not a Miscarriage but a Life-Saving Abortion!
Who is

Kevin Nash?
Kevin Nash is an American wrestler as well as a former actor. Kevin Nash was seen in screen projects titled The Punisher, John Wick, River of Darkness, Magic Mike XXL, etc.
His moves Chokeslam, Jackknife Powerbomb, and walking Sidewalk Slam are the trademark of his fighting style.
In addition, he is with World Championship Wrestling (WCW) and Total Nonstop Action Wrestling (TNA). See more…