She can Hold an Umbrella! Fans Troll Kendall Jenner for Finally Learning to Hold Her Own Umbrella!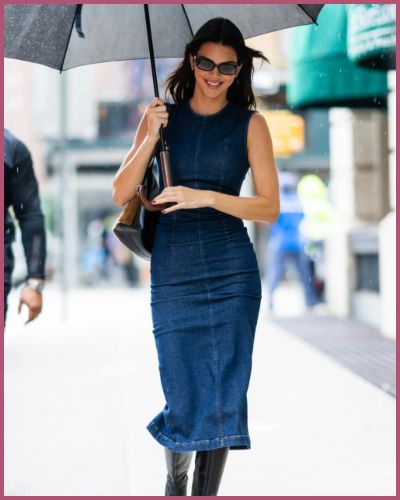 Kendall Jenner reposted a picture on her Instagram Stories holding an umbrella herself.
It was to poke fun at those who slammed her for asking her bodyguard to hold an umbrella for her.
Fans even trolled her after seeing the new picture where she holds the umbrella herself.
---
Social media users troll Kendall Jenner for finally learning to hold an umbrella
Kendall Jenner gets trolled for almost everything she does.
Recently, the model teased her trollers who slammed her for asking her bodyguard to hold an umbrella for her.
Recently, the 27-year-old model took to her Instagram Stories to repost a photo where she can be seen walking in the rain holding a black umbrella.
The snap was originally posted by a fashion brand named Forward where Jenner can be seen wearing a  knee-length denim dress, black boots, and a pair of sunglasses while smiling at the cameras.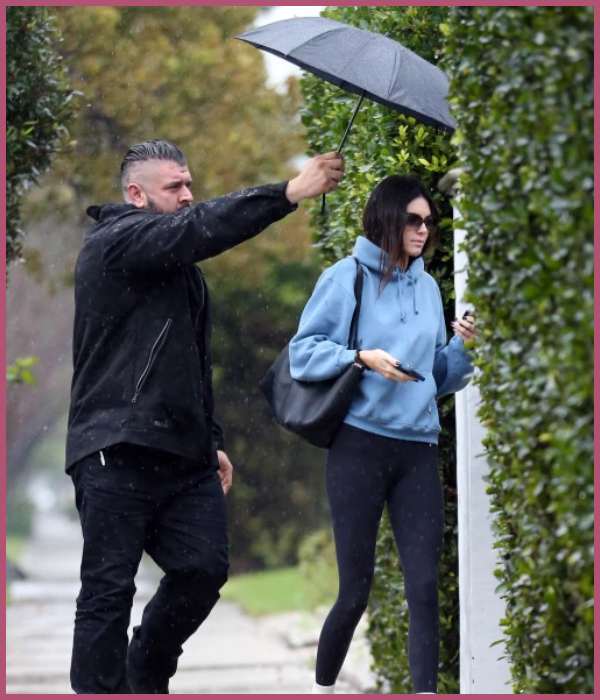 Internet users wasted no time commenting on the unusual photo and some even applauded her for "finally learning how to hold her own umbrella," as one comment read.
A troller wrote,
"LMAOO NOW SHES HOLDING HER OWN UMBRELLA PLSSS," 
Another one joked,
"A responsive queen! 😭"
One person added,
"Lol we ain't forget."
Also, Read Kendall Jenner Revealed She's Moving to a Ranch During the Season Finale of The Kardashians!
Jenner's infamous cucumber incident
The trolls started because just a few weeks ago pictures of Jenner hit online where a man, who was her bodyguard was holding an umbrella over her head.
The KUWTK star stayed dry in a blue sweatshirt and black tights while her bodyguard appeared soaking wet as he escorted her to her vehicle.
The millionaire's inability  to hold an umbrella sparked anger among internet users that left many calling her "out of touch."
A social media user wrote,
"I don't care how rich I am but I would feel so bad letting someone hold my umbrella for me while they are getting soaked,"
Another claimed,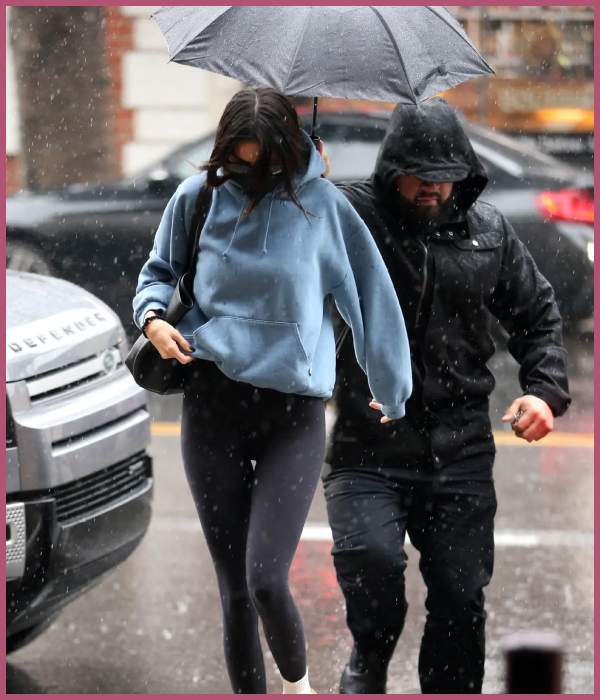 "She really thinks she deserves this treatment,"
Still, there were fans who supported the model saying that she was paying her bodyguard to do his job.
One fan wrote,
"Gave someone a job… I'm not opposed,"
Someone echoed,
"I mean it's definitely a weird job but as long as he's being paid fairly for it then I don't [have] a problem,"
Well, this is not the first time the model has sparked outrage on social media for her diva behavior. Last year, she made headlines for announcing that she did not know how to slice a cucumber. She even needed her family's personal chef to help her do it.
It caused quite a stir on social media and fans trolled her endlessly for being a spoiled brat. The reality star finally teased her troller when she dressed up as the fruit for Halloween.
Also, Read Kendall Jenner Won't Let the Cucumber Memes Get to Her Head as She Dresses Up as One for Halloween!