Trouble in the marriage of Emily Simpson and Shane! But they are trying to save it!
The marriage of the Real Housewives of Orange County star Emily Simpson and her husband Shane is in trouble. But the couple is trying to save it as much as they can. Radar Online has reported on this aspect of the couple's relationship.
Emily Simpson and husband Shane-attempts to save their collapsing marriage
The tabloid Radar Online has exclusively learned that reality TV star Emily Simpson and her husband Shane are desperately trying to save their troubled marital relationship. On 29 October 2019, Emily underwent hip replacement surgery. And Shane did step in at this time of family crisis.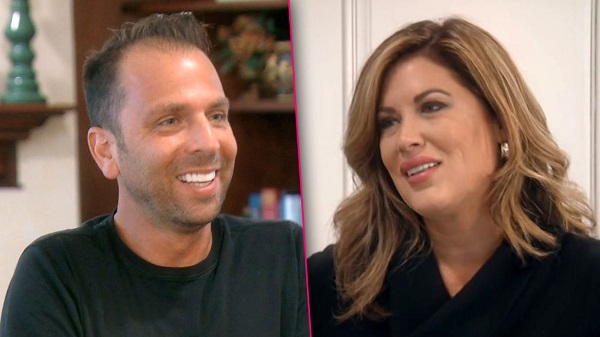 An insider told the tabloid:
"He took her to the hospital, watched the kids," 
The source continued:
"He's such a good dad. Five kids and he's always with them, picking them up, shuttling them around and making lunches."
The previous behavior of Shane towards wife Emily Simpson
Earlier, Shane had not been kind and considerate towards wife Emily. He had left her to entertain his parents whereas he slipped to a hotel to study for his bar. His actions shocked the show viewers who were appalled. They felt that he was rude and disrespectful towards Emily. He also had spoken ill of his wife and this too hurt his viewers. But the show had awoken Shane and he is now in a mood of reconciliation, the insider added.
The insider said:
"It's been brutal,"

"But being on the show was a dose of self-awareness he needed."
Emily's co-star Tamra Judge even speculated that it appears that Emily and Shane might be heading towards a divorce. But the source said that this looks less likely. The source added that though there are some marital issues, divorce is not on the cards, saying:
"Things have been good. He's really changed. He's the husband she's always wanted and deserved."
Emily Simpson and Shane-their relationship
Emily, 43 and Shane have been married for many years now. She had fertility issues and then conceived twins. But she had a miscarriage and went through a  dark phase of her life. She also had a lot of health complications. She was in hospital overnight and required a D and C of the uterus and also the doctors gave her blood transfusion to replenish her excessive blood loss due to the miscarriage.
Emily's sister also volunteered to play surrogate for her. But later, Emily conceived again and now she has a daughter and other twins with Shane.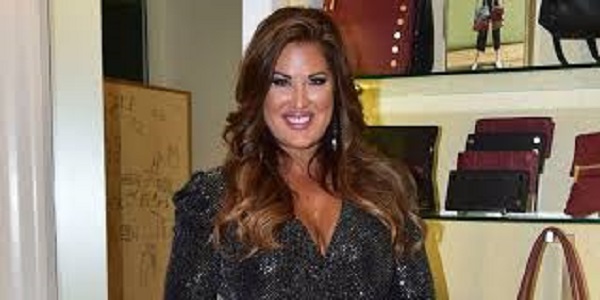 Shane was earlier married and his ex-wife is Miriam. The couple also has two daughters. The family tries to keep the kids together. They had a nasty battle and Miriam had also accused Shane of physical abuse. But the insider said that his wedding with Emily is stronger than that with his ex-wife. The source said:
"He would never leave Emily; he's obsessed with her."
Source: Reality Blurb, Radar online