There is trouble in the married life of Chris Hemsworth and Elsa Pataky! Is it due to Angelina Jolie?
Aussie Hollywood star Chris Hemsworth is shining in his career. But his personal life is going through a rough patch. It is claimed that his busy schedule is the reason. But Chris was also seen with Angelina Jolie at the Marvel panel of San Diego Comic-Con 2019. Is something cooking between the two of them? Is this the reason for trouble in Paradise?
Chris Hemsworth and his upward career graph
Chris Hemsworth is at a high in his career. His Marvel movies are doing well. He starred in Avengers: Endgame and Men in Black: International. He played Thor in the former movie and Agent H in the latter. Both these movies released in 2019 and did well at the box office. Chris will reprise the role of Thor in the upcoming film Thor: Love and Thunder. With so many film releases this year, it is but natural that Chris' name emerged in the second place as the highest-paid actor in this industry after Dwayne Johnson.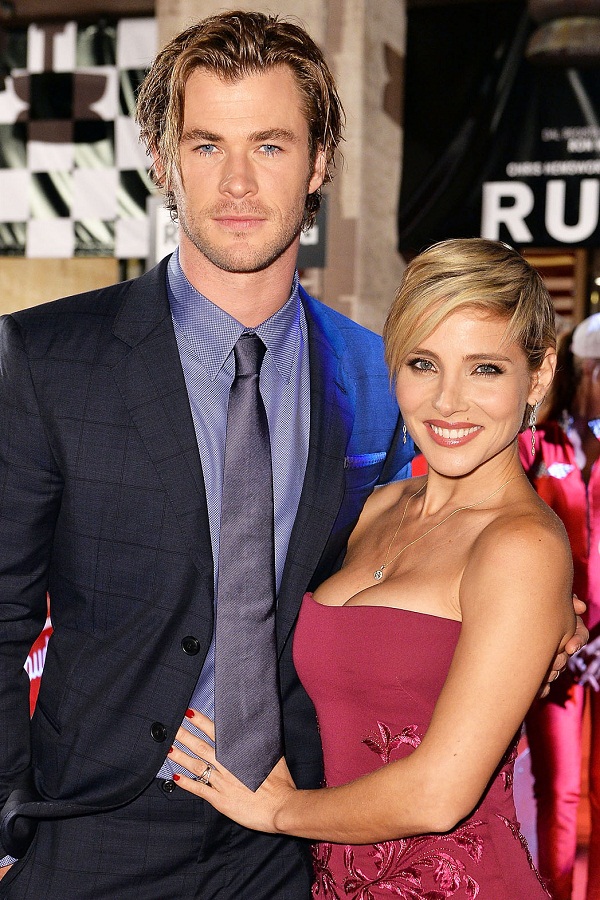 Chris Hemsworth and Elsa Pataky – their separate lives
There is a lot happening in his professional life that he is away from his family most of the time. This preoccupation with his work is taking its toll on his personal wife. His wife of eight years, Elsa Pataky and his three children are feeling the pinch of his busy work schedules. His three cute kids are India Rose, 7 and twins, Sasha and Tristan, 5.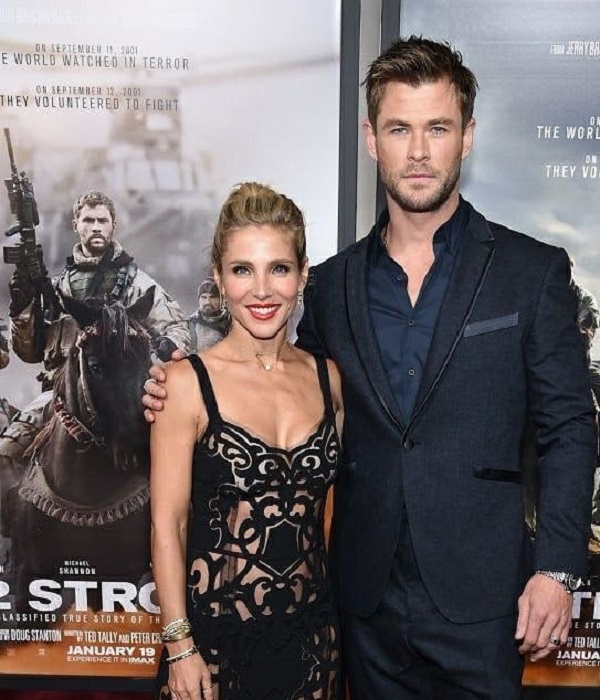 Insiders told Life and Style magazine that the couple is almost leading separate lives. Chris had promised his family that he would take a hiatus from work for a year but has been unable to do so since new and interesting projects kept coming to him. With more projects in the pipeline, it does not appear that Chris can keep his promise. A source stated:
"She can't believe he's gone back on his word!"
Elsa is unhappy and has accused him of putting movies over their marriage and family. The insider revealed:
"Sometimes it feels like they're leading separate lives. The kids miss him too."

"He's promised to make it up to them with a family vacation but there is still a lot of tension between him and Elsa at the moment,"
Is Angelina Jolie the cause of Chris Hemsworth's unhappy married life?
Not long back there was a rumor that Chris Hemsworth and Angelina Jolie were spotted at the Marvel panel of San Diego Comic-Con 2019. They joked and laughed and there was the great chemistry discerned between them caused a lot of buzz around. The common question was are they dating? One eye witness had said:
"Angelina clearly appreciates his form,"

"She knows a hot man when she sees one."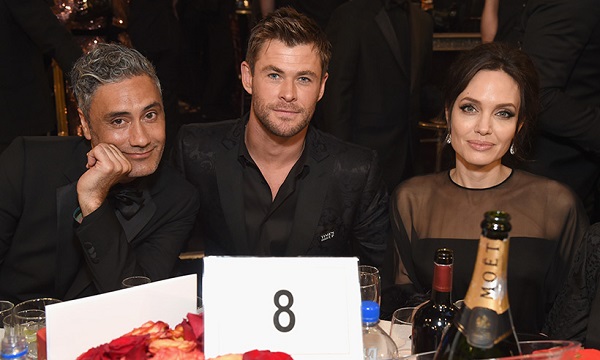 The couple was also photographed at Golden Globes Awards together. Chris when questioned on it by Ellen DeGeneres just joked about it. But an insider who is aware of an incident of Angelina's bodyguard's girlfriend calling Angelina a homewrecker said:
"What woman wouldn't? Angie is a flirt!"
The woman would apparently unexpectedly land on the sets to keep a watch over Angelina and her boyfriend bodyguard.
Short Bio on Chris Hemsworth
Chris Hemsworth is an Australian actor. He is famous for playing the character Thor in the Marvel Cinematic Universe since 2011.
He has appeared as Thor in Thor (2011), Thor: The Dark World (2013), Avengers: Age of Ultron (2015), and the short movie Team Thor: Civil War – While You Were Fighting (2016).
Chris is also famous for the portrayal of Kim Hyde in the Australian television soap opera, 
Home and Away (2004-07).
More Bio…
Source: New idea, IBTimes