Tupac Amaru Shakur dead or alive? Recent Pictures claiming to be of Tupac! Faked is own death?
One of the iconic personalities in the modern pop-culture, you will hardly find anyone who hasn't heard of the name Tupac. The legendary rapper was sensational through the 90s and still remain prominent in the pop-culture.
Tupac tragically was assassinated on September 13, 1996. Regardless of his sensational death, many fans and conspiracists believe that Tupac is not dead.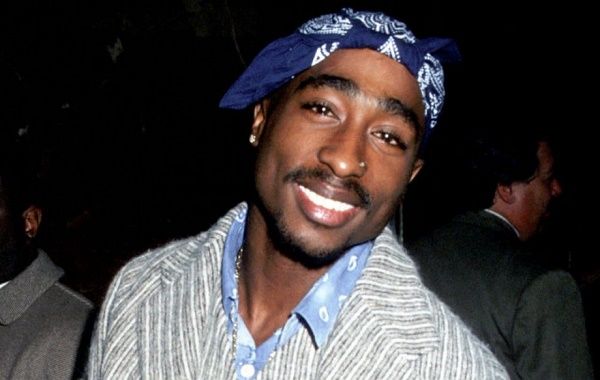 It is not the first time different kinds of conspiracies about pop-stars have circulated, from Elvis Presley being alive to Avril Lavigne being a clone is not new in the industry. Likewise, the death of Tupac is not believed by everyone. There is a fair share of people out there who believe that Tupac faked his own death and actually successfully got away with it.
According to people, there have been many sightings of the rapper. Now we cannot be sure of the sightings as it could be of someone who looks a lot like Tupac but many fans and conspiracists believe the sightings and claim Tupac to be alive.
Also, read about Nick Cannon opens up about his eleven-years long grudge against rapper Eminem!
Is Tupac alive? Faked his own death?
The rapper was brutally shot to death in Las Vegas in 1996 and to a lot of people, this is the truth. The truth that Tupac is dead. However, many rumors and conspiracies concerning the rapper's death are floating around as many people have reported seeing Tupac or at least someone who looks a lot like how the rapper would look if he was alive.
These sightings are not only a one-person claim but rather there are many reports of it which is what makes us think twice about it regardless of how unlikely it is. There was recently another picture circulating the internet which yet again sparked the Tupac alive conspiracies to come around.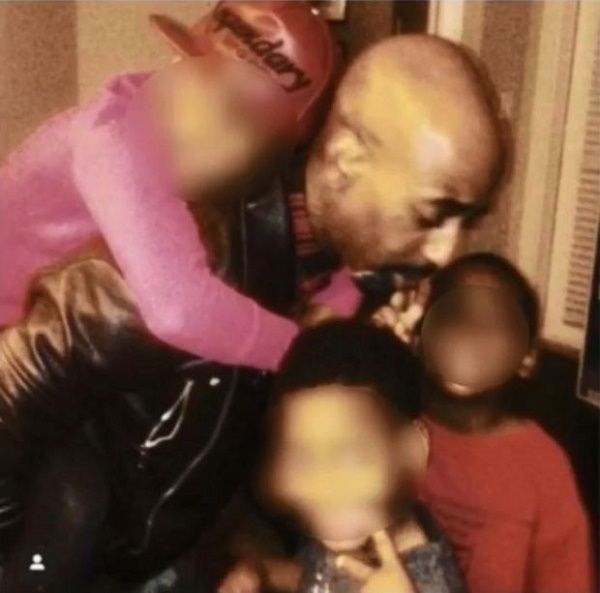 In the recent photo of an apparent Tupac's sighting, we see a man who actually looks a lot like how Tupac would look if he was alive. The man is bald like Tupac and shares a very similar-looking face shape with Tupac. The man of the picture even shares the same facial hair as the late rapper. Now it could be someone who shares an uncanny and striking resemblance to Tupac but imagining it to be Tupac himself is more intriguing.
Also, read about A third man is again arrested in the investigation of the death of the rapper, Mac Miller! The investigation has set off the third arrest!
Faked his own death?
People claim that Tupac faked his own death to start a new life. There were even accusations from Tupac's bodyguard, Michael Nice, himself claiming that he smuggled Tupac out of Las Vegas in the wake of the fatal shooting. According to Nice, Tupac was smuggled to Cuba. Nice has reportedly opened up about Tupac still being alive. He said
"Why you think nobody been arrested if they said they the one that killed Tupac? Because Tupac is not dead. If he was dead, they'd be arresting those dudes for murder. You know he's somewhere smoking a Cuban cigar on an island."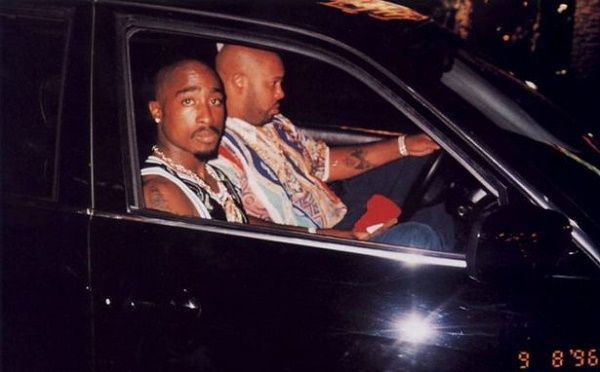 Other theories include that of Tupac living somewhere in Somalia with Yaki Kadafi, another rapper who was shot dead in an accidental shooting only 2 months after Tupac's. Some reports have been made like by people from Somalia to have seen Tupac but nothing of any concrete pieces of evidence than claims.
However controversial it sounds too deem a dead man alive, it gives a sort of hope to fans and people to imagine that maybe Tupac made it out alive and didn't face the tragic end.
Also, read about Old Town Road Rapper Lil Nas X Comes out as Gay! He's take on anti-gay response!
Short Bio on Tupac
Tupac Amaru Shakur more known by his stage name 2pac or Tupac was an American rapper and actor. Shakur was born on June 16, 1971, in Harlem neighborhood of New York City. He is considered to be one of the best rappers of all time and was mostly known for his songs filled with social commentary and activism against inequality. The rapper later in his life got involved in the growing East Coast-West Coast hip hop rivalry which later led him to his demise. He was shot four times by an unknown assailant in a drive-by shooting in Las Vegas. He died on the 13th of September 1996 six days after the incident. More bio…
Sources: The Sun, Wikipedia, Mirror