TV chef James Martin speaks to OK Magazine about his girlfriend, professional life, and the curse of the show Strictly Come Dancing!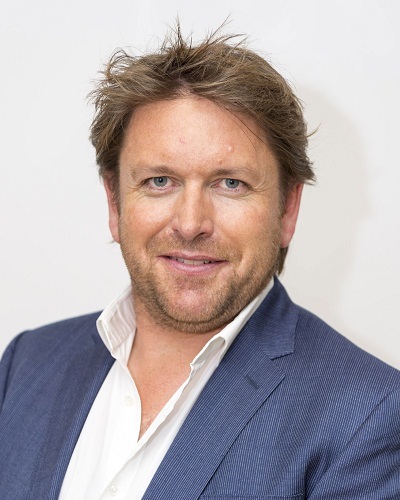 American famous chef James Martin has revealed that he keeps his girlfriend Louise separate from his TV work.
James Martin and his revelation
James Martin is happy in his love life. His professional life is also going fine. He was the presenter of the TV show named Saturday Kitchen for the last decade and left it in March 2016.
He has been busy in his other career ventures and now has an upcoming tour which will be on cooking and in this, he will be working on the stage and putting his cooking skills on display and to test there.
James prefers to keep his personal life and professional life separate and not mix the two. He spoke to OK magazine about marriage and said:
"It doesn't interest me in the slightest, mainly because I've catered for so many weddings."
James is also not keen on bearing children. He said:
"I go round to my mate's house, who has four kids and realise that I don't want them after about two minutes!"
He is extremely content with his life at the professional and personal life and does not want to change anything in it. He added:
"I'm more content than I've ever been, that's a good place to be.

"But I do think that you've got to keep your private life separate to your work life."
James Martin and his relationship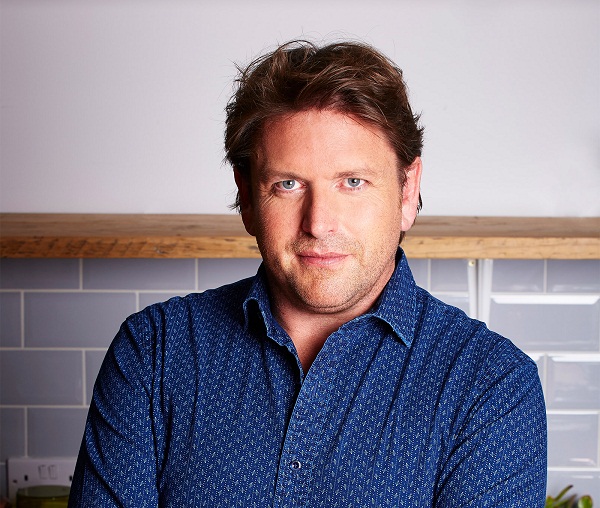 James, 47 has been dating TV producer Louise Davies since the past 7 years and their relationship is going strong. There has been no news or rumors of any breakups and fights and the couple is a blissfully happy one. He has no children and there is nothing known about his past relationships.
You may like to read:
Neil Jones breaks his silence regarding his relationship with wife Katya after the kiss scandal!
Rebecca Humphries dumps her boyfriend Seann Walsh after he is spotted kissing and embracing Katya on a night out!
James Martin and the Strictly Come Dancing show
James Martin had participated in the show Strictly Come Dancing in the year 2005 and is well aware of the ups and downs of being part of it.
There is a lot of stress involved and there is also some curse associated which leads to split and separation of couples who come on the show.
This year it has been the case with Seann Walsh and his dancing partner Katya Jones who were seen kissing and embracing each other on a night out in Central London to celebrate the birthday of Katya Jones.
Katya is married and her husband Neil Jones took it well but Seann's girlfriend Rebecca Humphries put up a blistering tweet and split from him.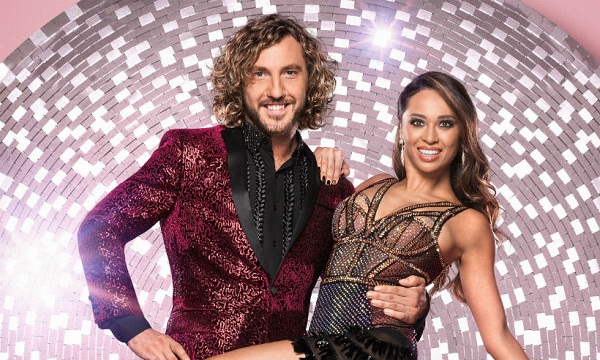 James had finished in the fourth position while on the show and he was with the professional dancer Camilla Dallerup. He has first-hand knowledge and experience of the show and said:
"You are in this snowball, and it's going downhill at 100 miles per hour.

"You are going in there and you don't realise what you're walking into."
He added truthfully:
"It's a bubble that you are in, and there's nothing like it. And there is nothing else like it on TV in terms of audience, and the sway that the show has."
He also spoke of the passionate kiss between Katya and Seann which made front-page headlines and said:
"It's all plastered on the front pages of the newspapers as soon as you get in there."
The curse luckily did not brush onto James but he admitted that he lost 5 stones when he was on the show due to the vigorous exercises and training.
Short Bio on James Martin
James Martin is a British chef and television represented. He mostly appears in BBC COOKery series Saturday Kitchen since 2006-2016 More bio…
Source: Express.co.uk