The TV Chef Jamie Oliver who downed the shutters of his 22 restaurants in the UK! Know his net worth now!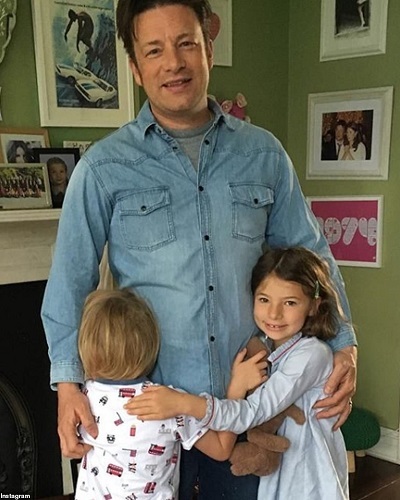 The famous English Chef, Jamie Oliver has been into many kinds of cuisine work. He has tried at his hands at various aspects of the cooking industry and has also flourished in it. But what is his net worth?
Jamie Oliver and his net worth
Jamie Oliver, 44 has been in this cuisine industry for many years now. He is a restaurateur, chef, and a TV personality. Spears' magazine has revealed that he has a net worth of £240 million. His name is on the Sunday Times Rich List.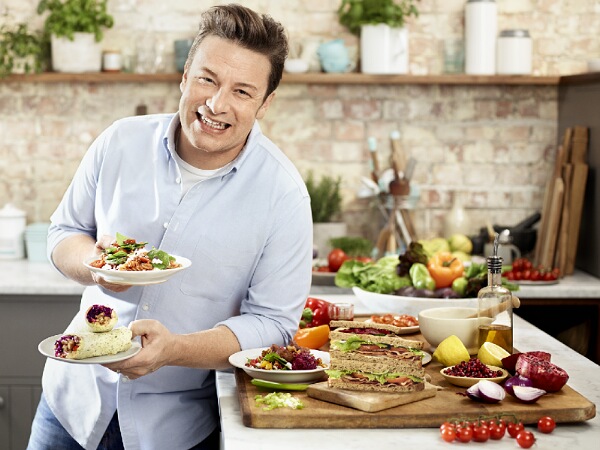 Jamie's money comes from his best-selling books on cooking, TV shows, as well as his restaurants. His TV shows include Jamie's Meat-Free Meals and The Naked Chef. His cookbooks 5 Ingredients: Quick and Easy Food and Veg: Easy and Delicious Meals talks about healthy eating.
Jamie Oliver and his career
Earlier, Jamie had disclosed that he always loved cooking. He began his career as a pastry chef working first at at Antonio Carluccio's. He hot experience in Italian cooking. Jamie then moved on and joined The River Cafe. Here he was the sous-chef.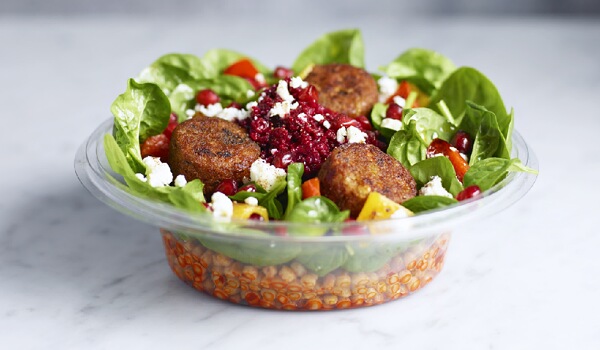 The BBC had filmed a documentary at this restaurant and it gave Jamie a chance to appear on TV. Thus he was in three series of Naked Chef on BBC. He then got an opportunity to feature on Channel 4. It was a documentary series which showed to the world how he went around setting up a restaurant in London.
Click on the link here to read more about Celebrity Chef Jamie Oliver talks about tackling childhood obesity to the UK Government!
In 2008, he started his own restaurants and called the high-street chain as Jamie's Italian. In total, this chain had 42 restaurants but this year around 22 were closed as the business went into a loss. His cookbooks have been a hit and one of the best-selling in the non-fiction category.
Click on the link her to get more details about British Chef Jamie Oliver closes 22 restaurants in the UK due to financial crunch and lack of funds!
Jamie Oliver and his ad features
Jamie has been the face of Sainsbury's supermarkets. He has appeared on several TV and radio advertisements for the last more than a decade. He was getting a paycheck of £1.2 million per year for it.
Click the link ahead to read more on Chef Jamie Oliver-A look inside his expensive home and lavish lifestyle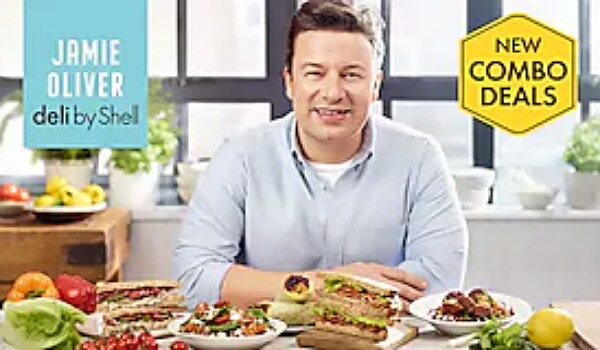 Jamie Oliver and his family
Chef Jamie is a married man. His wife is Juliette Norton whom he married in July 2000. The couple shares five kids together. These are Poppy Honey Rosie born in March 2002, Daisy Boo Pamela born in April 2003, Petal Blossom Rainbow born in April 2009, Buddy Bear Maurice born in September 2010,  and River Rocket Blue Dallas who was born in August 2016.
Short bio on Jamie Oliver
James Trevor Oliver known as James Oliver is a British chef and restaurateur. Similarly, he is famous for his approachable cuisine which has led him to front numerous television shows and open many restaurants.
Likewise, he was the owner of a restaurant chain, Jamie Oliver Restaurant Group, which opened its first restaurant, Jamie's Italian, in Oxford in the year 2008. More Bio… 
Source: Express UK