TV personality Larry King – know on his controversies, eight marriages to seven women, five children and other relationships!
Larry King is a popular and well-known name in American television history. He started as a local Florida journalist and radio interviewer. And went on to bag a number of shows, in his name on various TV channels of the USA.
He does not like Donald Trump and had once said that he knew Donald for the past 35 years. But the person whom he knew was more liberal and modern in his life approach. He is put off by the way Donald is governing the country. He added:
"I don't even know this Donald Trump."
Larry King and some of his other controversies
Larry is very frank when he airs his opinions. That is the reason that people like him. But it also sparks controversies. In September 1990, he was on the show The Joan Rivers Show. Joan asked him about who is the ugliest contestant in the Miss America beauty pageant. Larry without blinking an eyelid said:
"Miss Pennsylvania. She was one of the 10 finalists and she did a great ventriloquist bit … The dummy was prettier."
Larry who was a Judge on the pageant later apologized to Miss Pennsylvania, Marla Wynne, by means of a telegram and also a dozen long-stemmed roses.
He had signed a letter to the then-German Chancellor Helmut Kohl protesting against the treatment meted to Scientologists in the country of Germany. The letter stated that the treatment was similar to what Nazis gave to Jews in the 1930s.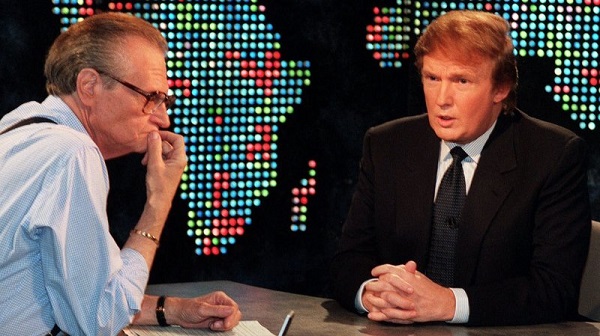 He is an open critic of Donald Trump and his policies.
Larry King and his marriages and relationships
Larry King – marriage 1-4
The TV host Larry has an interesting married life. He had eight marriages with seven women. His first marriage was to his high school sweetheart named Freda Miller. This was in 1952 when he was just 19 years of age. But the parents of the couple were not happy with this union. Hence the next year they nullified the wedding since the parents thought the couple was too young to remain in the marriage.
In 1961, he married Annette Kaye and she gave birth to his first son Larry Jr. But Larry Sr. did not meet Larry Jr. until his son was in his thirties. But this marriage lasted for less, than one year.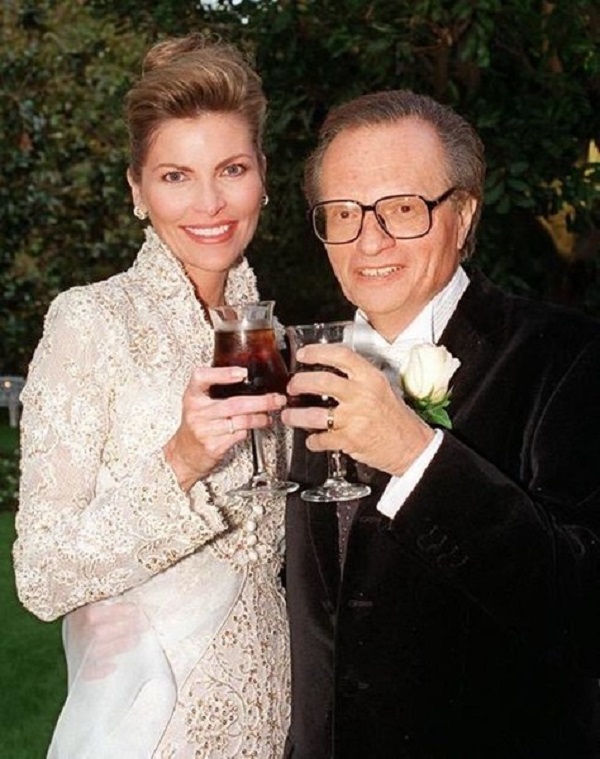 In the same year, Larry married Playboy bunny, Alene Akins at one of the magazine's nightclubs. The next year, he adopted her son from a previous relationship, Andy. But in 1963, things had changed and the couple split.
In 1964, he met and married Mary Francis "Mickey" Stuphin. The couple shares a daughter named Kelly. But in 1967, the couple had separated and took divorce.
Larry King – marriages 5-8
After he split from wife no. 4, Mary, he again got together with Alene after a gap of six years in 1969. They again married. The couple had their own child this time and it was Chaia. They divorced the second time in 1972.
Larry's sixth wedding was to a mathematics teacher and production assistant Sharon Lepore. It happened on 25 September 1976. But 7 years, down the line, the couple was divorced in 1983.
Larry met businesswoman Julie Alexander in 1989. He took her out on her first date on 1 August 1989, he proposed to her there and then. She too accepted his wedding proposal. On 7 October the same year, the couple wed. This time the venue was in Washington DC. But Larry was working in Washington DC at that time and Julie's work was in Philadelphia. This long-distance wedding did not work out and they separated in 1990. They divorced two years later.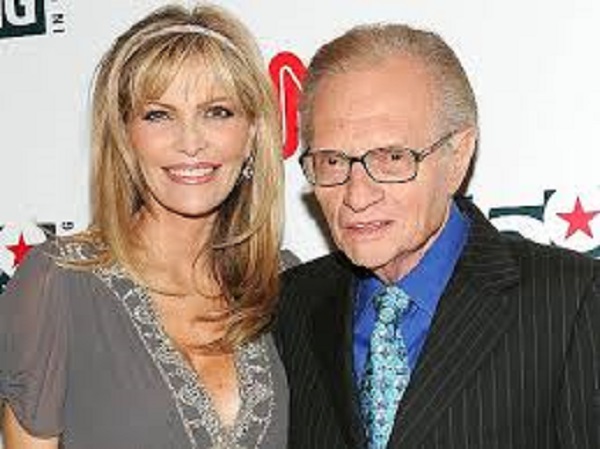 Larry dated and got engaged to actress Deanna Lund after five weeks of courtship. But they did not marry and called off their engagement and relationship somewhere along the way.
In 1997, he wed the eighth time and this was to Shawn Southwick. She is a singer, actress, and TV host, and her birth name is Shawn Ora Engemann. The marriage took place in King's Los Angeles hospital room just three days before he underwent bypass surgery on his heart for blocked coronary arteries. They share two children Chance ( born in the year 1999 in March) and Cannon (born in May 2000). Shawn had a son Danny from the previous relationship. On 14 April 2010, both filed for divorce but withdrew it later on and have reconciled.
Larry has five children, nine grandchildren, and four great-grandchildren.
Source: Wikipedia, people