TV presenter Eamonn Holmes meets and gets a stylish makeover from Gok Wan during his flight home to Belfast!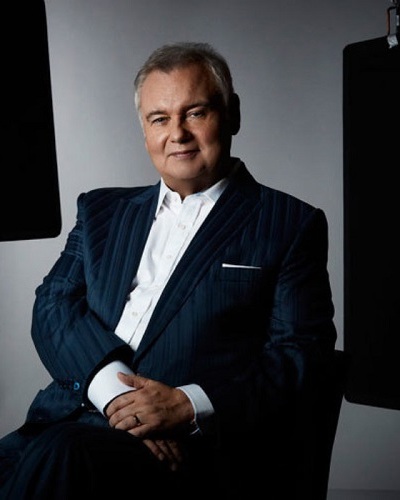 This Morning's host Eamonn Holmes was on his flight home to meet his family when he was shocked!
He learned that the passenger next to him on the flight was none other than the British fashion consultant Gok Wan, 44!
He even managed to get a stylish makeover from this reputed presenter of the show Say Yes to the Dress.
---
Eamonn Holmes and his surprise meet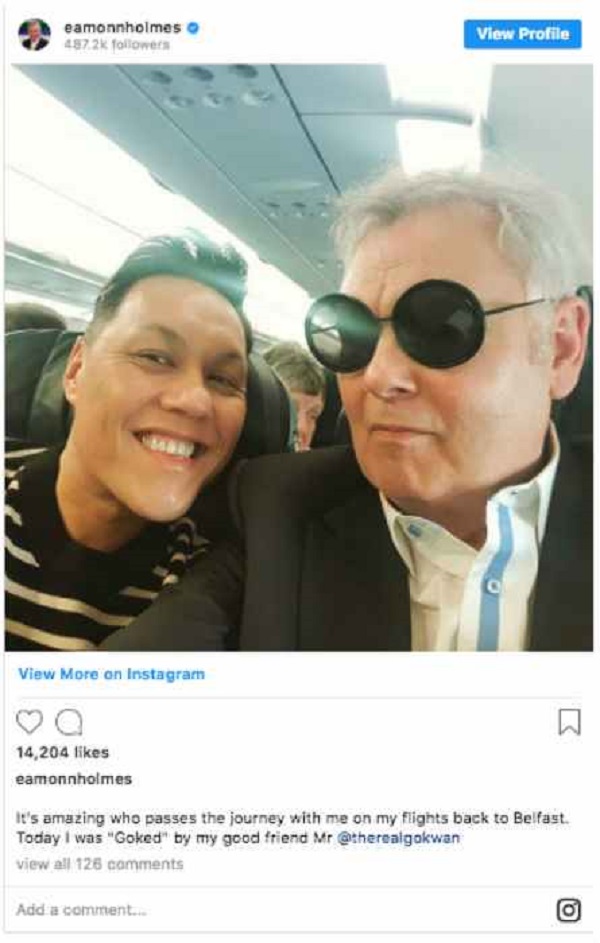 Eamonn Holmes was on his flight home to Belfast when he met Gok Wan. Gok was sitting next to him and Eamonn got a pleasant surprise.
He was also happy to have him beside him and also got some stylish makeover from the fashion consultant. Eamonn was seen wearing the retro sunglasses of Gok throughout the journey. Eamonn got a picture of himself with Gok and uploaded it on his Instagram.
He captioned it:
"It's amazing who passes the journey with me on my flights back to Belfast. Today I was 'Goked' by my good friend Mr @therealgokwan."
Comments from Eamonn Holmes' fans on his Instagram post
Eamonn Holmes' fans loved the picture that he had uploaded on social media and quickly started putting in their comments on it.
One wrote:
"I bet @therealgokwan made your journey more entertaining,"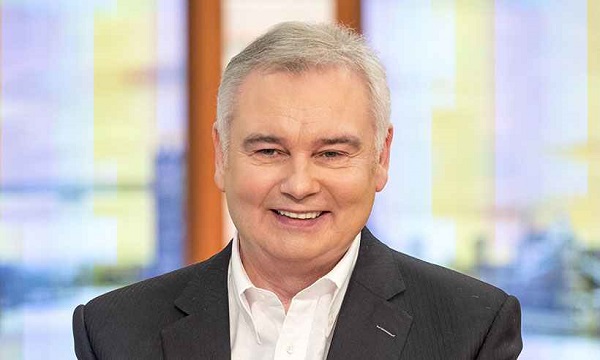 Another fan commented:
"Lovely photo of the two of you."
While a third wrote:
"Loving the shades Eamonn!"
Eamonn Holmes and his family details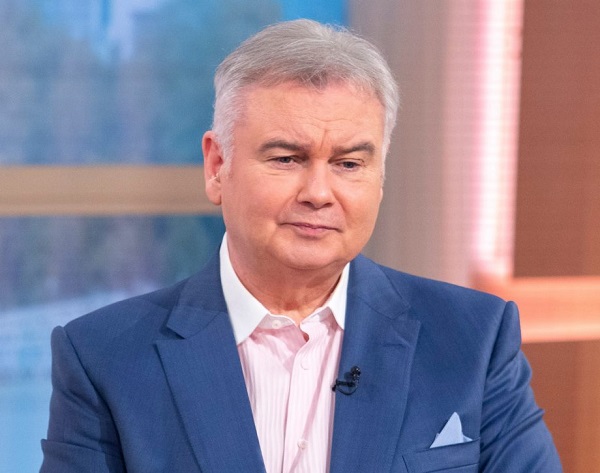 Eamonn frequently commutes on flights between London and Belfast which is his hometown and the residence of the majority of his family members.
Last year, Eamonn visited Belfast in order to give a surprise to his mother, Josie on her 90th birthday. Recently, Eamonn was there to celebrate his eldest son Declan's 30th birthday.
It was a fun-filled affair. The only problem was that it was meant to be a surprise event for his son Declan but someone amongst the guests leaked him on it before he reached the venue.
As he entered the venue, one of the naughty guests blurted out:
"You've just missed your dad and family. They're upstairs in the function room.'"
Eamonn was earlier married to Gabrielle. The couple shares three children together. The eldest is Declan, 30 and then they have a daughter Rebecca, 28, and son Niall, 26. The couple divorced in the year 2005.
He then married Ruth Langsford in 2010 at Elvetham Hall near Hartley Wintney in Hampshire. The two now have a son named Jack who was born in 2002 and is 17 now.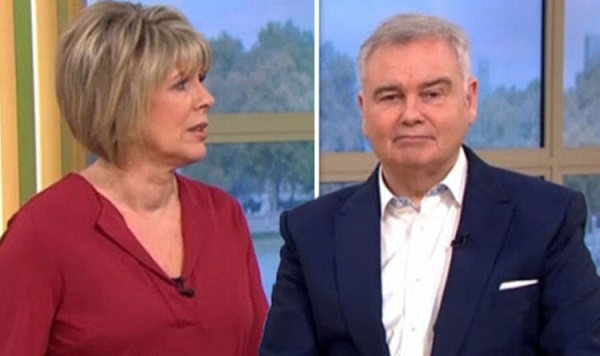 Also, read Celebrity facialist Tracie Martyn and her new all-natural skincare product line-Resculpting Facial!
When not filming for the shows, the couple enjoys a quiet life in Surrey. Ruth disclosed that she enjoys a peaceful life in the small town and it gives her a chance to be herself.
Ruth had said:
"I can walk around the high street and I don't have to have my make-up on and people see me in my gym kit and on the school run, so it's nothing special to them. You don't feel like you are in a goldfish bowl here."
Source: Hello Magazine