TV presenter Rachel Riley has baby news! She is pregnant!
TV presenter Rachel Riley has some great personal news to share with her social media followers. She is pregnant. Rachel took to Twitter to make the baby news know to the world!
Rachel Riley is going to be a mother
Countdown star Rachel Riley and her partner Pasha Kovalev are looking forward. They have some great news for their fans. They are soon going to be parents. Rachel placed the announcement on her Twitter lately.
Rachel was so excited and wanted to share the news with her fans. She tweeted:
"Pash and I have a conundrum for you… you have till December to work it out! We're over the moon excited," 
She also uploaded a picture of herself in front of the Countdown conundrum holding her belly. The conundrum has the word maternity on it.
Pash and I have a conundrum for you…you have till December to work it out!
We're over the moon excited ? pic.twitter.com/citHdZnDN4

— Rachel Riley (@RachelRileyRR) May 24, 2019
The child is due on December 2019. She is now around two or three months pregnant. Just three days back, she was in London street holding on to a glass of hot beverage.
She was wearing black leggings, a purple vest top, and a pink fluffy jumper. Additionally, she had a black padded jacket and white trainers. She was holding a funky patterned bag.
Congratulations and well wishes for the couple
Just like the couple, their fans, are also excited with the baby news. The current Strictly Come Dancing champion Stacey Dooley also tweeted:
It was a lot of emojis followed by the word,
"congrats!!!"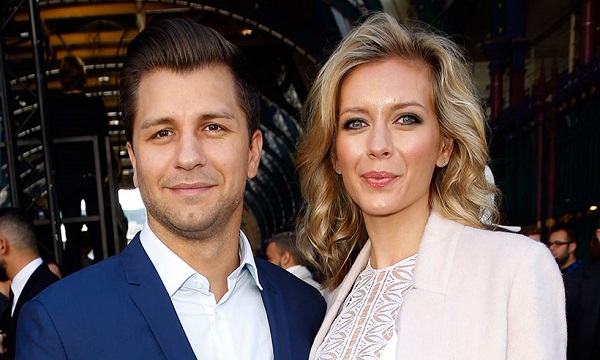 Richard Osman wrote:
"GANCINUORTSLAO!!!"
Holly Hamilton tweeted back:
"Amazing news!! Congratulations to the pair of you.."
Sports presenter Helen Skelton, 35 commented:
"Amazing!"
One fan praised her method of announcement writing:
'This is the coolest pregnancy announcement ever.'
Another follower wrote:
"Excellent way to announce. Congratulations!"
A third follower remarked:
'Maternity!!! I NEVER normally get these!!! Congratulations! ❤️.'
Click to know more about:
Susie Dent's knowledge in words is on another level which also includes some raunchy words
Rachel Riley talks about her relationship with and divorce from her ex-husband Jamie Gilbert!
Who is the girlfriend of Pasha Kovalev? Facts about his girlfriend Rachel Riley!
Rachel Riley and Pasha Kovalev – relationship dateline
Rachel Riley, 33 and Pasha were paired in the 2013 season of the dance show Strictly Come Dancing. Soon after that, the couple started dating. It has been six years now, and the couple is happy together. Last year, Rachel spoke to Radio Times. She said she is happy and has no plans for marriage.
She said:
"I am in love now. I don't feel I have to get married. And I don't think I need that pressure anymore. And I don't worry about getting married or whether he is taking a long time in the morning or whether he has done the dishes. That does not really bother me in the long term. I feel settled."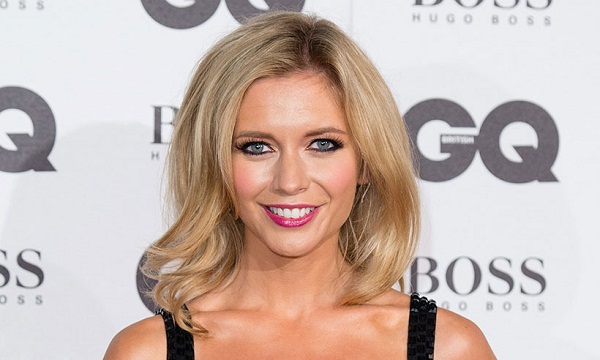 Rachel was married to Jamie Gilbert for 16 months, but after completing three months on the show, they separated. It was after this breakup that she began dating Pasha.
Click to know more about Former Countdown host mathematician Carol Vorderman slams a Twitter user over his comments on her laser eye surgery!
Source: digital spy, daily mail