TV star Mark Lamarr in police lockup for one night after he assaults and illegally detains his ex-girlfriend in his London home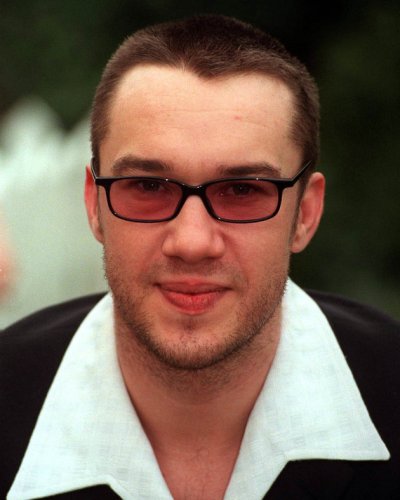 Mark Lamarr was a great name in the 1990s when the comedian used to host a number of shows such as Never Mind the Buzzcocks. But what is this? He was handcuffed and behind bars for a day on charges of assault and unlawful imprisonment of his ex-girlfriend, media reports claim.
Mark Lamarr and his offense
Mark had assaulted and held a woman believed to be his ex-girlfriend prisoner in his West London home. The police were alerted after neighbors heard screams from the house. The police reached the house in Chiswick, West London and took control of the situation.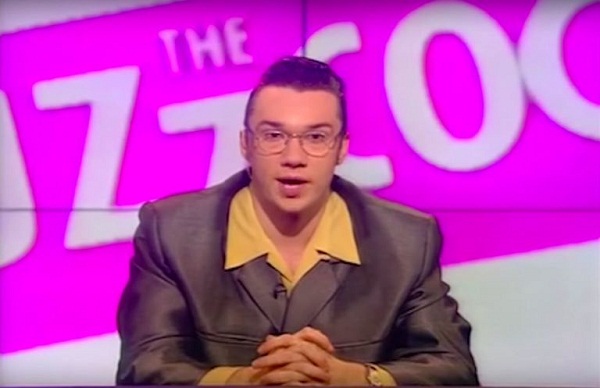 Mark was taken into custody and put in prison overnight. He was bailed out the next morning and Mark, 52 has been prohibited from contacting his ex-girlfriend. Her American has not been disclosed.
Also read Meghan Markle's future sister-in-law Darlene Blount arrested for assault in the fourth degree!
The neighbors' statements
The neighbors were witness to the whole happenings and one of them to The Sun:
"There were screams coming from the house. The next thing police turned up and carted him off in a van."
Adding,
"Apparently she was a former girlfriend and he would not let her out of the house."
The neighbors, however, admitted that Mark was otherwise a pleasant person and kept a low profile avoiding the limelight.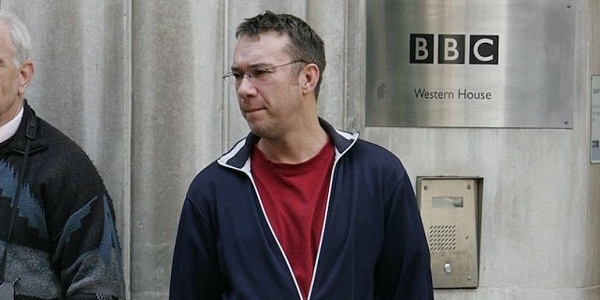 The statement from the police
The local Metropolitan Police has also confirmed that Mark indeed was imprisoned on 1 September and charged with common assault and illegal imprisonment. Their spokesperson provided more details. He said:
"He was released on conditional bail and will appear at Uxbridge Magistrates' Court on October 2. "
Also read MMA Fighter Jonathan Paul Koppenhaver AKA War Machine Gets Life for Assaulting his Ex-Girlfriend, Compares Himself to Former NFL Star Aaron Hernandez
Mark Lamarr's professional life
Mark Lamarr was born as Mark Jones and gained fame when he hosted the program The Word in the early 1990s. But he was not happy there. Later he had spoken of the show and said:
"No fun at all; it was a horrible, horrible, repulsive environment to work in, mainly due to the company. They were just very… just an obnoxious group of people to deal with, and I think that came across in the shows they ended up producing."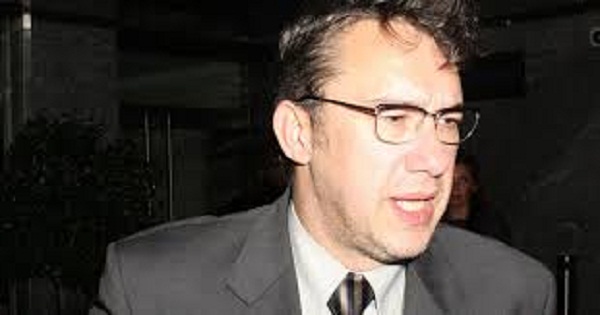 He was captain of the quiz team on Shooting Stars in the mid-1990s and later was the host of the program Never Mind the Buzzcocks on which he remained for nine years. He resigned in 2006. He had this to say of Shooting Stars:
"Shooting Stars was strangely no fun whatsoever, because I was sort of playing a particularly moody, almost mute character and you end up just doing that… I mean it was always fun with Vic and Bob because they are old friends and it was nice working with them, but no, it wasn't fun. "
After that, Mark has worked on radio, has written few film scripts and even worked as a music producer.
At the family front, he is not married and has no children. He was born in the Park South Area of Swindon, Wiltshire and his father was an Irish man. He has three elder sisters. He is a school drop-out and at age of 17 shifted to Harrow in London.
His poem was, published in 1987 and he started doing stand-up comedy. He got some fame used to perform at London's Comedy Store. He was spotted during the tour for the launch of Channel 4's The Big Breakfast Show in the year 1992.
Source : dailymail, express, mirror