Meet the People Who Could Replace Elon Musk as Twitter's Chief Executive!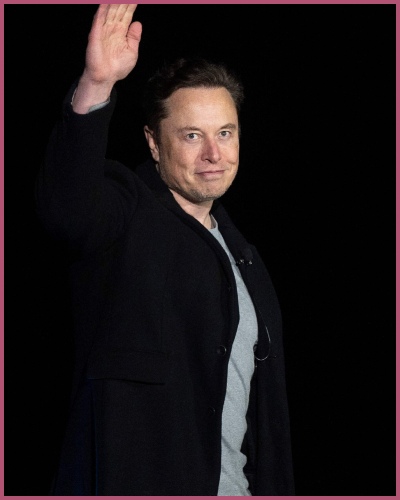 Elon Musk conducted a poll asking Twitter users if he should step down as the CEO.
The majority of the users said they would like the billionaire to resign from the post.
Musk also said he'll step down once he finds someone who is willing to take the job.
---
Elon Musk is awaiting someone who can succeed him as Twitter's CEO
Elon Musk recently conducted a Twitter poll where he asked users if he should leave the CEO's position.
More than 17 million people expressed their views with a majority of 57.5% voting yes. Musk who vowed to abide by the poll's result has now said that he will do as the majority said.
But one question arises. If not Musk, who?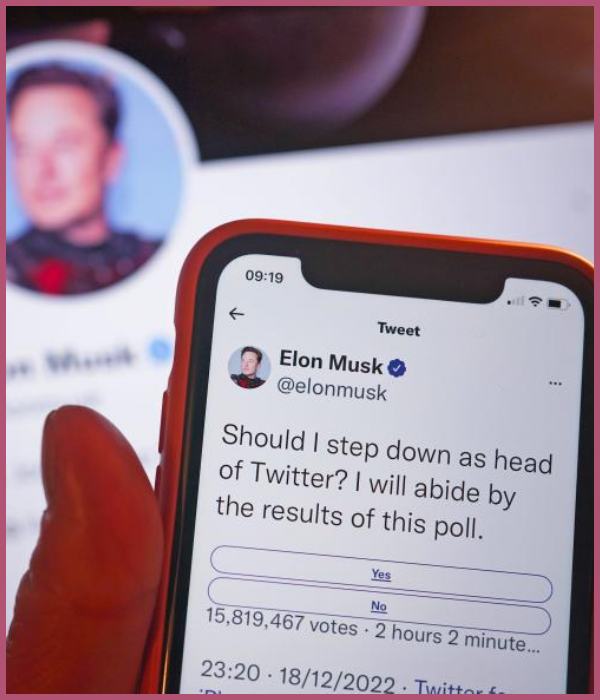 After the poll,  Mr. Musk tweeted:
"No one wants the job who can actually keep Twitter alive,"
It means Musk is still trying to find the correct person who deserves the position of CEO at Twitter.
While it is still unclear, who will take on the job, let's look at some of the names who could, perhaps, be Elon's successor.
Also, Read Elon Musk Confirmed He will Step Down as Twitter's CEO once He Finds a Deserving Successor!
Jared Kushner
Elon's Twitter poll came just hours after he was seen at the Lusail Stadium in Qatar where he watched the 2022 World Cup Final. He was accompanied by Jared Kusher, a former US presidential adviser who is also Donald Trump's son-in-law.
The pictures of the men from the Argentina vs France match took Twitter by storm making people wonder what their relationship could be. Many are assuming he could be Musk's new recruit.
Sriram Krishnan
Sriram Krishnan, an Indian technocrat is one Musk's  closest confidante. Elon trusts Sri with all his heart and even tasked him to monetize the platform. He is one of the few to be included in Musk's core team at Twitter.
Krishnan, who is an investor, technologist, and engineer by profession hosts a podcast and  YouTube channel with his wife. He also previously worked for Twitter, Meta, and Microsoft.
Parag Agrawal
As soon as Mr. Musk took over Twitter, he immediately threw the former boss Parag Agarwal out of the office. Agrawal succeeded co-founder Mr. Dorsey.
Right after he was sacked from his position, Twitter saw a chaotic time. So many are hoping that Mr. Musk brings Parag back to Twitter and bring some stability.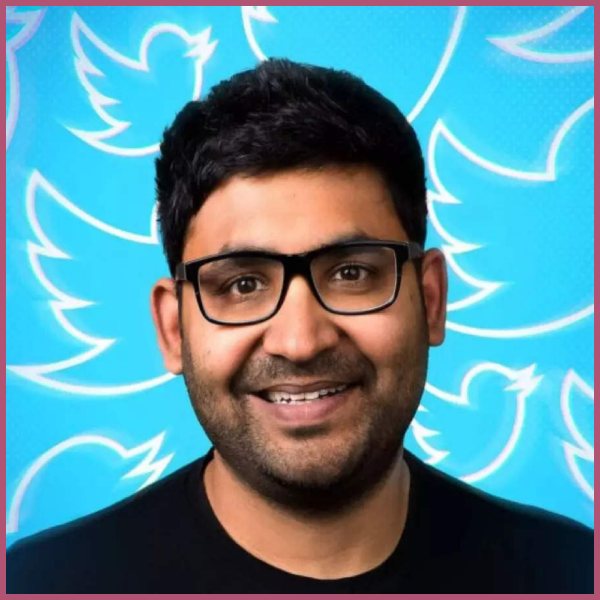 David  Sacks
David Sacks is a member of the Tesla founder's small inner circle. He is a technology investor and podcaster by profession.
Sacks assisted Musk at the beginning of PayPal and is a member of the so-called Paypal Mafia. It is a group of former executives who have earned billions by founding some of Silicon Valley's most successful tech businesses.
Sheryl Sandberg
Sheryl Sandberg, the former chief operating officer of Meta and who was also known as Mark Zuckerberg's right-hand woman could be one of the options to be the CEO of Twitter.
She resigned from her job to focus on her philanthropic work. She helped a lot to transform Facebook's revenue strategy and position the social media platform to generate profit from small business advertising.
Also, Read Elon Musk Credits The Simpsons for Predicting his Twitter Takeover in a January 2015 Episode!