Twitter Says US President Donald J. Trump's Latest Anti-Media Tweets Does Not Violate Its Rules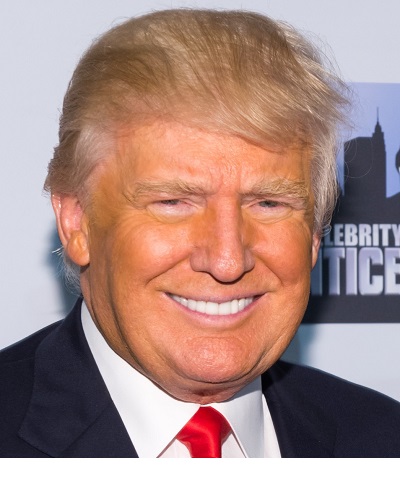 Twitter has said that US President Donald Trump's latest tweet showcasing his anti-media feeling doesn't violate its rules.
In this session, we will learn about what Twitter has to say regarding Trump's recent series of anti-media tweets.
---
Response From Twitter
On Sunday, the social networking giant, Twitter told CNN that Trump's latest anti-media tweet does not violate its rules.
The company reviewed the tweet, which features a WWE video that has been edited to show Trump beating up a man with a CNN logo on his face.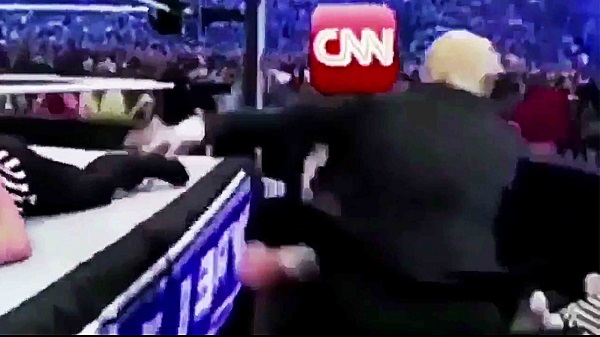 Twitter said that it considered three factors: the political perspective of the conversation surrounding the tweet, the various ways it could be construed, and the lack of details in the tweet itself, to see if Trump's tweet violated any rules.
As per its rules, Twitter may suspend an account for a number of reasons, including if the user makes violent threats; attacks people based on race, religion, gender, and more; or engages,
"in the targeted abuse or harassment of others."
Reactions To Trump's Tweets
Trump's tweet has spread rapidly like a wildfire across the internet. In around six hours, it received 185,000 retweets, about 300,000 likes, and nearly 100,000 comments; a lot, even for Trump, who has 33 million followers.
While Trump's base of supporters joined him in calling CNN "fake news," and some posted even more violent images, not everyone was happy about the way he is using Twitter.
Seth Abramson, an attorney and an assistant professor at the University of New Hampshire, called on Twitter to ban Trump. His tweet got more than 2,000 retweets in less than 3 hours Sunday.
Please RETWEET THIS if you want Twitter to suspend Trump's account for repeated crimes, civil offenses, and violations of terms of service. pic.twitter.com/qHlwsJ1XaG

— Seth Abramson (@SethAbramson) July 2, 2017
You may also like to read Aviation industry set to change the post-coronavirus pandemic! New seat arrangements from Aviointeriors!
Complaints To Twitter
Michael Hawley, a digital media researcher at MIT, tweeted a copy of a complaint he sent to an MIT colleague who also works at Twitter. In the letter to Deb Roy, Twitter's chief media scientist, he contended that Trump has become "the archetype of a cyber bully." He also said that Trump should be kicked off the site.
My complaint. It's time for Twitter to shut down @realdonaldtrump for abuse. pic.twitter.com/aKHLTaGJ44

— Michael Hawley (@mjhawley) July 2, 2017
The Sunday tweet was the latest example of Trump's contentious series of messages.
Recent Activity
Last week, Trump lashed out at MSNBC co-hosts Joe Scarborough and Mika Brzezinski, calling Brzezinski "crazy" and Scarborough "psycho."
He also claimed that he once denied meeting with Brzezinski because,
"she was bleeding badly from a face-lift."
Source: Infowar (Trump's controversial tweet on Mika Brzezinski)
That educed an outburst of voices calling for Trump's Twitter handle to be banned.
Trump's Defense
President Trump, however, defends his social media tactics. Last week, he rebuffed the criticism that he isn't acting "presidential."
My use of social media is not Presidential – it's MODERN DAY PRESIDENTIAL. Make America Great Again!

— Donald J. Trump (@realDonaldTrump) July 1, 2017
Problem For Twitter
Twitter has strived to crack down on harassment on its platform for years. In this case, the stakes are even higher: If Twitter were to block Trump, but miss other accounts acting similarly, the company would be accused of acting politically.
Also read Anti-Trump! CNN anchor Don Lemon says Barack Obama was smarter, more handsome, with a more accomplished wife than Donald Trump!
Short Bio of Donald Trump
Donald Trump is the 45th and current president of the United States of America. Before entering into politics, he was a businessman. More Bio…