The Twitter war of AEW star MJF and legendary singer Dionne Warwick!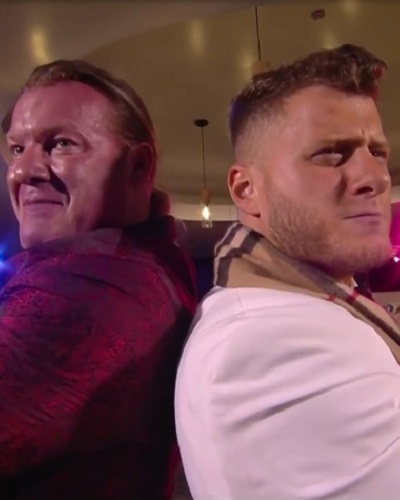 When one of the singing performances of All Elite Wrestling star MJF, 24 with Chris Jericho was voted in the top list of Best Performances of 2020 of New York Times, it led to a Twitter war between MJF and the singer cum actress Dionne Warwick, 79. Actually, she started the war and it continued. More details below! Scroll down to read it!
MJF and his best performances of 2020
New York Times released its list of Top Performances for the year 2020. And in this list was Le Dinner Debonair. This was an AEW (All Elite Wrestling) segment that featured two of the top wrestlers, Chris Jericho and MJF. It was a time of happiness and merriment for the two legendary wrestlers. The huge announcement filled the hearts of their fans with delight and excitement. Any career achievement is met with enhanced self-esteem and makes a person proud.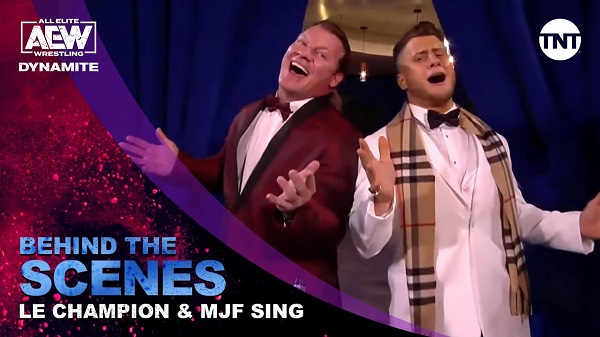 The person's family also gets a feeling of pride due to it. The announcement read:
"@The_MJF joins the likes of @AmandaSeyfried, @PeteButtigieg and @_DionneWarwick on the 2020 edition of the list!"
But after the announcement, the singer cum actress, Dionne Warwick started a Twitter spat. No one could imagine that things would go that far!
The Twitter war
It was Dionne Warwick who began the fight on her Twitter handle by posting jokingly:
 "This photo made me think I was booked to wrestle somewhere. Almost called my publicist."
On reading the tweet, MJF responded:
 "You better pray you aren't or you'd be in a world of pain, princess. #BetterThanYou."
Things did not end at this. Later, Dionne wrote back:
 "I have an interview with @InStyle in 5 minutes. You're lucky this time (fighting emoji)."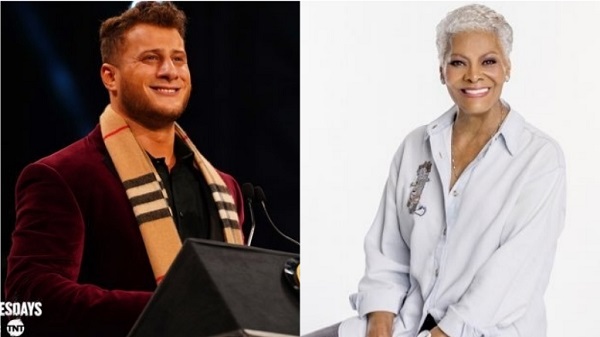 And MJF then wrote about one of the songs of Dionne:
"Yeah yeah, Dionne. Just 'Walk on By.' Smart."
To this, Dionne replied:
"Try Jesus, @The_MJF. Not me."
She also posted a GIF of two elderly men fighting with canes.
Dionne is very active on the Twitter handle. She recently had a viral tweet in which she had warned Spotify users that artists can have a look at the name of the playlists that have their music in it. And the list had names such as Amanda Seyfried, Anya Taylor-Joy, Pete Buttigieg, and also Jake Lacy.
About MJF and Dionne Warwick
MJF's real name is Maxwell Jacob Friedman. The American professional wrestler is signed with AEW and is a member of Chris Jericho's Inner Circle. He was earlier with Major League Wrestling and a former MLW World Middleweight Champion. He departed from MLW this January and has also worked independently in between. MJF possesses a bad guy persona on social media and this feud could well end up as a storyline inside the ring too. The official AEW Twitter handle did write:
"Who had MJF vs Dionne Warwick on their 2020 bingo card?"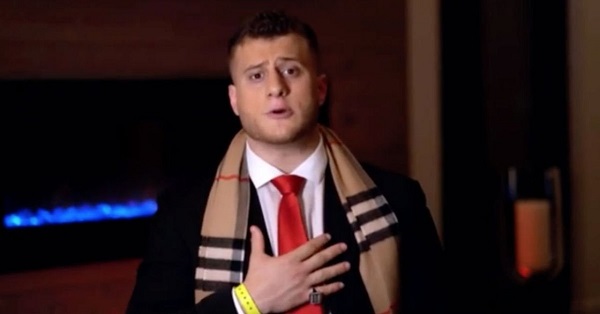 While singer Dionne is amongst the top-ranking singers between 1950s and 1999. She hails from Orange in New Jersey. She has several albums and songs on her name and has also done several tours and concerts. Dionne has several awards to her credit and has also worked as an actress in several films.