Tyler Baltierra and Catelynn Lowell had miscarriage again! Know about their relationship timeline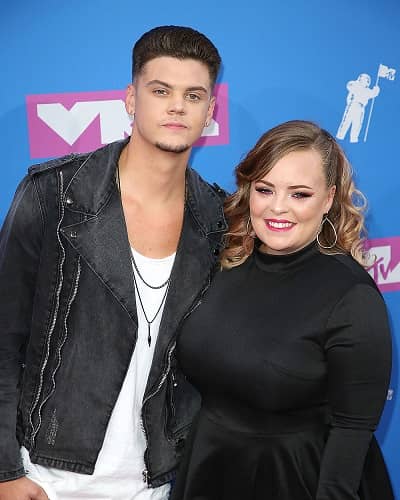 Teen Mom OG Tyler Baltierra and Catelynn Lowell had a second miscarriage. On the Thanksgiving holiday in 2020, she suffered a heartbreaking miscarriage. Catelynn revealed,
"About 3 days before Thanksgiving we found out we were expecting. We were soooo excited! We didn't tell Nova [Catelynn and Tyler's daughter] because we wanted to wait a while. I took like 6 different pregnancy tests to make sure!,"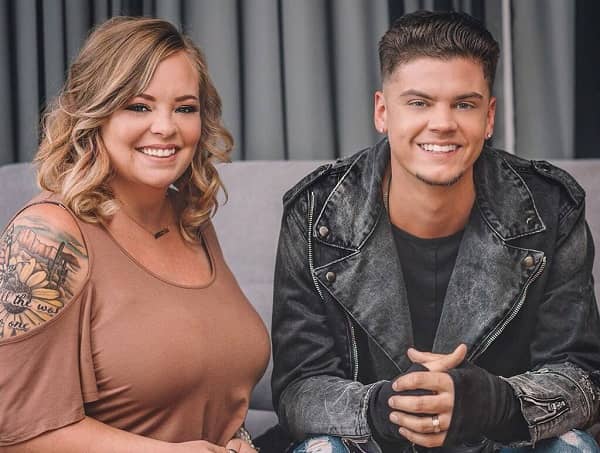 On Thanksgiving day Lowell started bleeding and she lost the baby.
Also read Rah Ali was blessed with a daughter after a miscarriage of 5 months of unfortunate pregnancy! Know about her age, net worth, arrests, social media, biography
What is the age of Tyler Baltierra?
Tyler Baltierra was born on 12th January 1992 in Mount Clemens, Michigan. He is 28 years old at present. He is the son of Butch Baltierra and Kim Baltierra. Similarly, Tyler has a sister named Amber Baltierra. He attended Baker College after graduating from high school in the year 2011.
From Baker College, he majored in psychology with a minor in creative writing. Likewise, Tyler is interested in social work and aims to work with at-risk youth.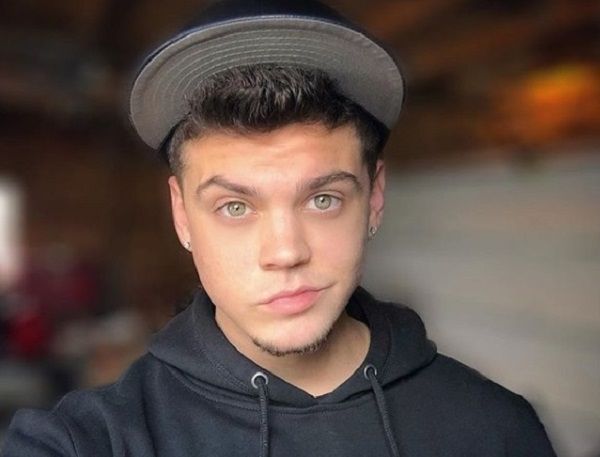 Relationship timeline of Tyler Baltierra and Catelynn Lowell
2005: Tyler Baltierra and Catelynn Lowell first met each other in the year 2005 while they were in seventh grade. Lowell's beauty caught his attention. Tyler revealed,
"We met in 7th grade music class. Cate had blonde hair with pink highlights & a shirt that said 'I'm with the drummer'. I had hair down to my shoulders & Tripp pants from hot topic. That summer of 7/15/06, 2 wild kids fell in love & nobody said they would last,"
2008: Catelynn and Tyler found out that they are going to have a baby. Both were just 16 years old at the time. They were together for almost three years and chose to have the child but give it for adoption. They featured in the TV show 16 and Pregnant where the process of their baby's adoption was shown. Their baby was adopted by Brandon and Teresa who named her Carolyn "Carly" Elizabeth Davis.
2009: In the year 2009, they became part of TV Teen Mom. They were seniors in high school at the time. In that season, Catelynn's parents disapproved of the decision of giving Carly for adoption by Catelynn and Tyler. The same year Tyler took Catelynn out on a romantic dinner date where he took a ring and asked her to marry him.
2010: In 2010, Tyler found out that Catelynn had lied about getting intimate with her ex while she was on a brief break from Tyler. But they decided to work on their relationship.
More on their relationship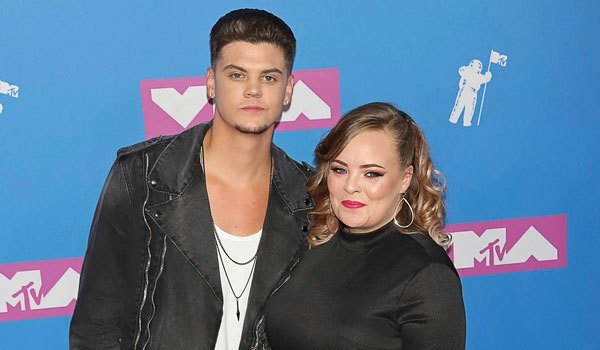 2013: In July 2013, they decided to call off their engagement after they thought they were not ready to get married.
2014: Again the couple announced that they were going to have another baby. Catelynn shared the news through her Instagram post in August 2014.
2015: Tyler and Catelynn welcomed their second child Novalee Reign Baltierra on 1st January 2015. They walked down the aisle in August 2015 in a ceremony at the gorgeous Castle Farms venue in Michigan.
2017: Catelynn became pregnant for the third time but had a miscarriage. She was not in a good place and was under medication.
2018: Again in 2018, they decided to live apart for 30 days. That separation of 30 days worked out and their marriage got better.
2019: In February 2019, they welcomed their third child named Vaeda.
Also read Impractical Jokers Star James Murray Is Married; Get To Know His Wife Melyssa Davies And Their Relationship Timeline!
Short bio on Tyler Baltierra
Tyler Baltierra is an American MTV personality, model, author, and social media star. He first appeared on the show Teen Mom alongside his pregnant girlfriend, Catelynn Lowell.
Along with other former Teen Mom stars he returned for a revised version of the show. The revived show is called Teen Mom OG. He became famous for this reality show. Read more bio…