Tyler Cameron Is Going Through The Rough Time After Her Mother Andrea Cameron Suffered From Health SetBack!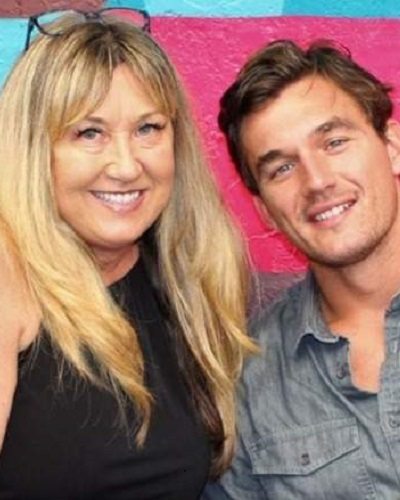 Tyler Cameron, the American reality star is going through the devastating time of his life. The reality star rose to fame after his appearance on the 15th season of The Bachelorette which starred Hannah Brown.
He is also a model and is pursuing his career in the Entertainment industry. His mom Andrea Cameron is suffering from a health setback. He is worried about his mother and also canceled his project to be with his family.
Tyler Cameron talks about his mom's health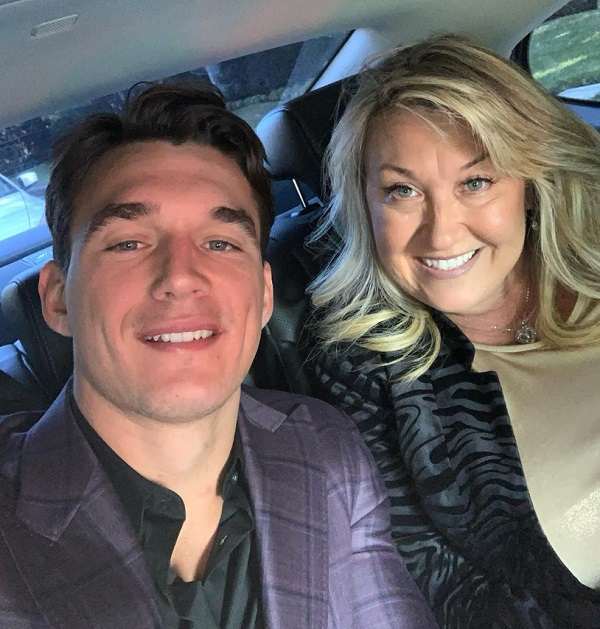 The reality star is going through a hard time after his mom Andrea Cameron's health condition. One of the inside sources revealed that he is totally devastated as they are very close.
He also talked about his concern for his family on Twitter with his tweet on  a Thursday, February 27:
"Have to cancel GMA group run tomorrow. Family emergency. Please pray for my mom and my family."
His brother Ryan Cameron also asked for the support after the ordeal saying God gives his toughest battles to his strongest soldiers.
On the Instagram post, he also pleaded his fans and followers saying to pray for his family and his mother. He brought his family to the camera after his appearance in the season 15 of the show.
Tyler is super close to his family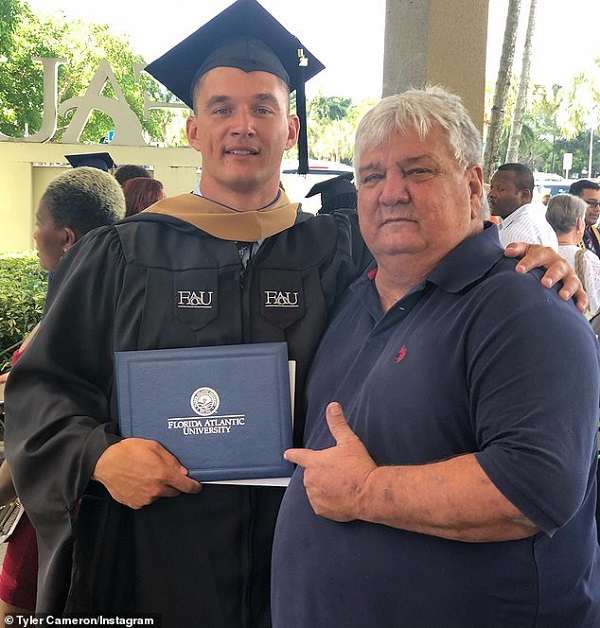 Back in 2019, he helped his father while he was going through the crisis. At the time, his relatives praised him as he was a supportive son to his family.
In addition, back in 2019, he said that his father going through the sickness was the hardest time for him. He also added signing away his rights while his dad was going for the surgery to kill him.
In the show, Brown asked her about his intention on the date.  His brother Ryan quickly replied that his brother is always there for his family. He also mentioned while his dad was sick, Tyler helped with his dad's business.
The model also helped his mom in every aspect while his dad was in the hospital bed. At the time, he stepped in and he was there for everyone to lean on. The model was always there for his family whenever they needed it.

The model canceled his GMA appearance which was to air on Friday amid his mom's condition. He tweeted that he had to cancel the show as he has to be there with his family.
However, he did not reveal any further information on the tweet. The model has not made clear about what health condition his mom is dealing with.
We pray for the quick recovery of his mother.
You may also read- Jamie Lynn Spears elder daughter Maddie's health update! Fans best wishes to her daughter
More About Tyler Cameron
Tyler Cameron is an American model who is well known for competing in the fifteenth season of reality TV Series 'The Bachelorette'. He played football in both high school and college and was considered a  dual-threat quarterback and was rated no. 9 dual-threat quarterbacks in the US, no. 50 prospect in Florida by rivals.com, no. 39  quarterback in the US by ihigh.com. See more bio…
You may also read- Jameela Jamil Talks About Her Health Condition; Suffering From Munchausen's Syndrome?
Source: Page Six, US Weekly, Daily Mail