Tyler Hubbard: the new father-to-be, his love, his serene wedding and more! Read it here!
The new great news!
Florida Georgia Line's American musician Tyler Hubbard and his lovely wife Hayley Stommel were present at the 2017 CMT music Awards Function at the Music City Center in Nashville, Tennessee. While on the red carpet, Tyler Hubbard announced to CMT's Cody Horn that his wife is expecting. He said:
"We're so excited — it's not a secret anymore, so that feels good,"
The announcement was made just a few hours before the award function was to commence.
Tyler Hubbard posted on his Instagram a picture of himself and his wife with the pregnancy test. He wrote:
"We've had such a hard time not telling everybody for the last few months because we are SO excited…. WE ARE PREGNANT. Holy cow we're going to be parents. God is so good and we can't wait for this next chapter of our life. #lilhubbard."
At the award night, Hayley Stommel was glowing in a blush belted jumpsuit with a dipping neckline.
Tyler Hubbard and his bandmate Brian Kelly have 3 nominations at the awards function: Duo Video of the Year, Collaborative Video of the Year, and Video of the Year.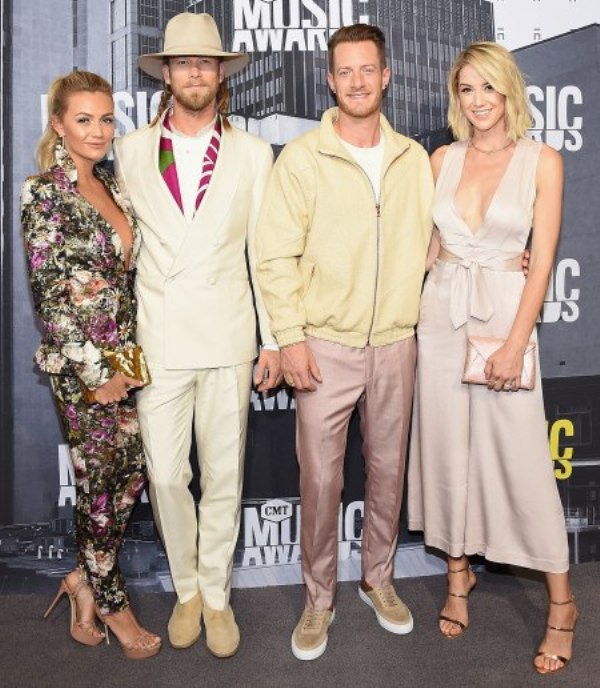 Tyler Hubbard's wedding
Tyler Hubbard is a hard-rock country star. He has a very sensitive side as well. This was revealed during his wedding. Talking about his wedding and bride, Tyler Hubbard said:
"I was a basketcase to be honest. I was super emotional. It was a very spiritual moment the first time I got to see her. It was beautiful."
The couple had not revealed their wedding attire to each other before the wedding. Hayley Stommel wore a body fitting lace Monique Lhuillier gown with a low back. Hayley said:
"I just wanted to be comfortable and have a timeless, classic dress."
Tyler Hubbard married his long-term sweetheart Hayley Stommel. She is an Idaho native and a lifestyle blogger who grew up skiing in the mountains at Idaho. The wedding ceremony took place amidst the mountains at Trail Creek Cabin, Sun Valley Resort, Sun Valley, Idaho on 1st July 2015. It was the two-year anniversary of their first kiss. Justifying the choice of the place for the wedding, Hayley said:
"It's a very peaceful place and it's one of our favorite places in the world. Tyler and I just feel really close to God out in the mountains. We love being outdoors and the beauty of nature."
Supporting his wife, Tyler Hubbard said:
"It's heaven on earth. Mountains in the background, a little river and a bunch of really awesome people," 
The wedding videography was done by Artisan Production. The guests were asked to wear neutral colors to compliment the lush, natural surroundings of the outdoor marriage.
Tyler Hubbard added:
"The whole night was full of laughs. Just had the best time. Nobody needed encouragement to dance and have fun."
The guests at the wedding included his bandmate, Brian Kelley, American singer-songwriter Brett Eldredge, American singer Charles Kelley, American musician Thomas Rhett (whose wife is also pregnant) and American singer Canaan Smith.
The couple was elated on exchanging their vows. Hubbard said:
"There's something about being able to call Hayley my wife and say that it's official! Marriage is forever and we're just happy to share our love forever."
Their golden retriever, Harley served as the ring bearer. They not only exchanged traditional vows but also exchanged letters containing more personal, self-penned vows.
Brian Kelley was Hubbard's best man. Hubbard said:
"BK and I have really become best friends over the last six years. We've kind of built a family, Hayley and myself and BK and his wife Britney. It's a special day for all of us to celebrate."
After the wedding, the couple's 150 guests were rowed across the river for dinner which included steak, salmon and signature drinks such as Moscow Mule and Tyler's favorite, an Old Fashioned. The dinner was served under a sky of party lights. The guests were then taken to a tent for dance, fun, and surprises! What's more, all the guests were also provided with 'Hubba Hubba hangover kit' which contained Advil, water and breath spray.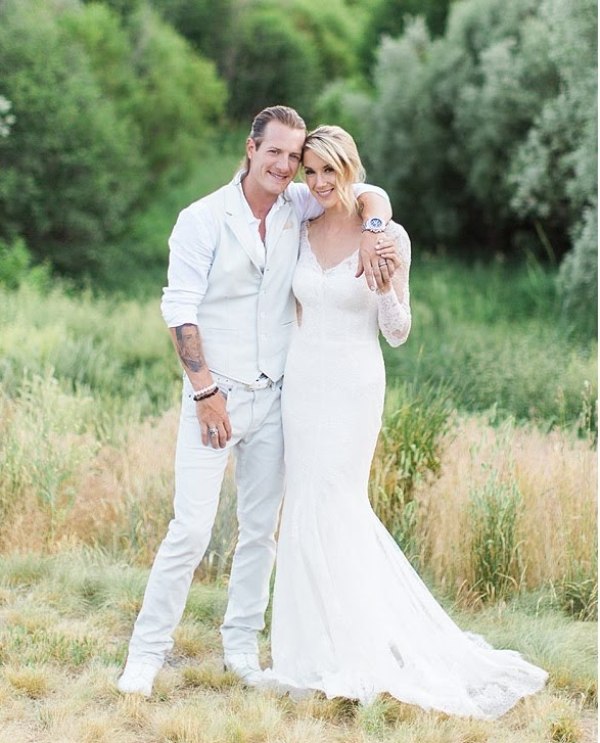 Tyler Hubbard's proposal to Hayley Stommel and their married life
Tyler Hubbard had proposed to Hayley Stommel in September 2014. It was an elaborate proposal which included a helicopter ride as well. After the marriage, the couple headed to the luxurious Amanyara Resort, Turks and Caicos Islands in the Caribbean for their week-long honeymoon. They did scuba diving, swimming, bike riding and more. The couple also celebrated their 365 days of togetherness. For their first wedding anniversary, they were at Tennessee's Blackberry Farm. www.marriedbiography.com wishes the couple many more years of blissful happiness and togetherness!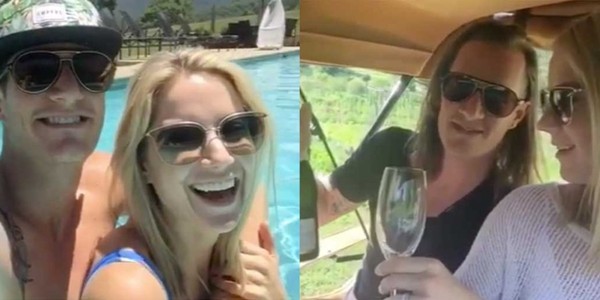 Update on Hayley's pregnancy
Tyler Hubbard's wife delivered a healthy baby girl on 23 December 2017 and they have named her Olivia.
Short Bio on Tyler Hubbard
Tyler Hubbard is an American musician. He is best known as a member of the Nashville-based duo Florida Georgia Line. He is famous for his album, Here's to the Good Times which reached #1 on the US Country charts. More Bio…