Tyler Joseph announces wife Jenna's pregnancy on stage kissing her belly infront of the audience!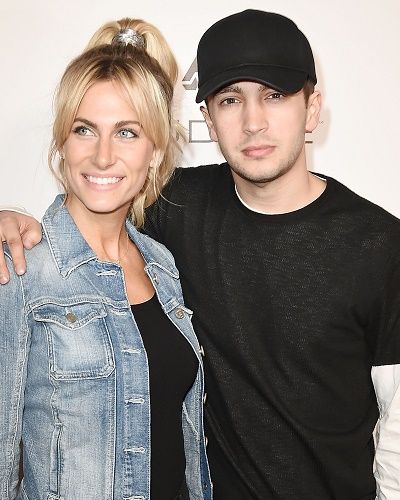 The frontman of Twenty-one pilots, Tyler Joseph, couldn't announce his wife's pregnancy in any cuter way. Usually, we see Tyler singing songs filled with depressing and dark yet witty lyrics, with love of his life Jenna Joseph, he can't help but be a sweetheart.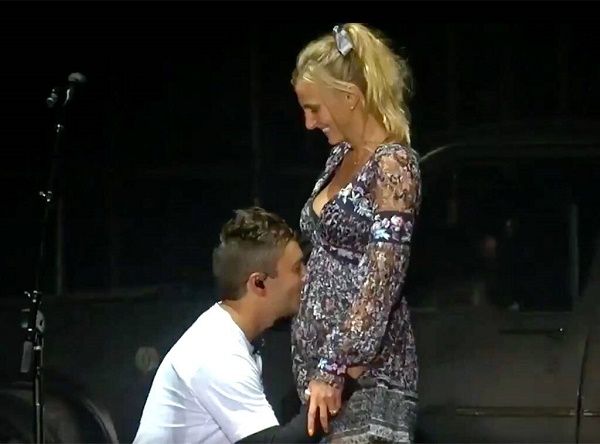 The 30-year-old artist announced about his wife's pregnancy at Lollapalooza set in Berlin on 7th September, Saturday. He brought his wife up to the stage and kneeled down towards her belly and kissed it from side to side after saying,
"I know I said I'm bringing a couple people onstage, and that's two,"
Now isn't that the cutest way of announcing the good news. The couple then shared a peck on the lips while the fans in the audience went nuts! Not only did the fans present at the moment, but the fans went all crazy on twitter when they heard about the news.
Also, read about Melody Holt faces trust issues with husband despite being pregnant with the 4th one
Tyler and his love, Jenna!
The "stressed-out" singer is sure to never get stressed out from his love life. Tyler is seen openly admiring his wife, Jenna Joseph and seriously, it is a treat to see Tyler all lovey-dovey.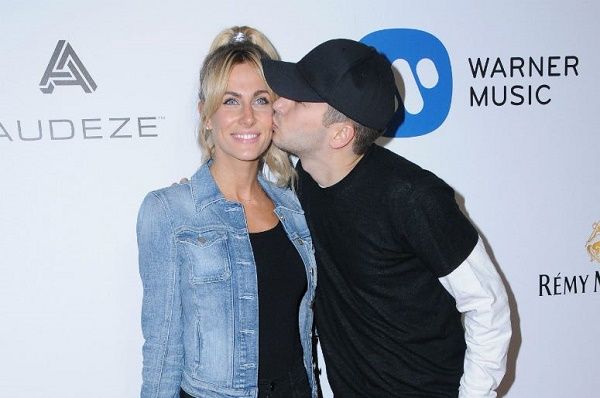 The two lovebirds walked down the aisle back in March of 2015. The two were engaged for 1 year before they took the big step. Tyler said that they met through a shared connection and gradually fell in love, nothing grand. He knew Jenna from a friend who was the brother-in-law of Jenna.
Tyler shared a sweet paragraph dedicated to Jenna with her picture on their first anniversary on his official Instagram account. He wrote,
"I have hundreds of photos like this on my phone because every time we sit down to eat somewhere I think to myself, 'I can't not take a picture of her.' I think she looks pretty here but even as I type this she is laying next to me sleeping with her mouth open, she's even prettier. She is my most prized possession. Happy one year of marriage down fifty-three to go. Happy anniversary, love."
Also, read about Coronation Street actress Lucy-Jo Hudson is pregnant with her second child! It is her first baby with boyfriend Lewis Devine
Future Plans of Twenty One Pilots?
After the recent studio length album "Trench" released on October 5 of 2018, the duo-band has been on tour for the while.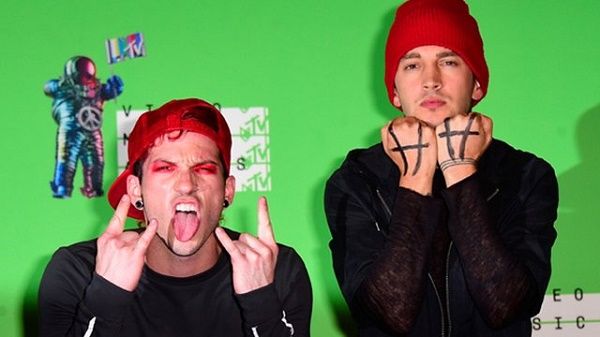 They recently finished their Europe tour with Lollapalooza set being the last one from their Europe tour. They will start their US tour from November 1. As for their future plans, they have not hinted at any upcoming albums and projects. Plus with Tyler being a Dad really soon, Twenty One pilot should be busy for a while.
Also, read about After a tough year, TV host Jeremy Kyle has some good news! His fiancee Vicky Burton is pregnant with their first child!
Short Bio on Tyler Johnson
Tyler Joseph is an American singer, songwriter as well as a successful actor. He is known as the lead vocalist of the band Twenty One Pilots. The band Twenty One Pilots is popular by their greatest hits stress out. Talking about his early life, Tyler Joseph was born on December 1, 1988. He experienced his childhood days with his siblings Zack who is also a singer, Jay and one sister, Madison in Columbus, Ohio/United States. See more bio…